The goals we set often dictate our motivation level. In his book, "The Mentally Tough Online Trader," Robert Koppel (2000) argues, "Setting goals is imperative for the trader to enhance motivation and optimize performance. Goals should be realistic and measurable, within one's control, and realized within a specific time frame." Setting high-level goals are the hallmark of success, but on the other hand, if you set your sights too high, you will often end up failing. And repeated failure can damage your ego to the point that you just want to give up. The trick to setting goals is to find the right balance between being unrealistically ambitious and being too modest.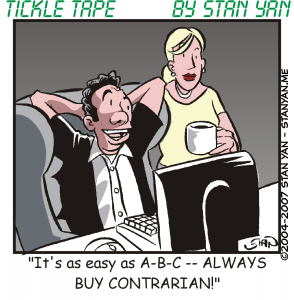 In setting goals, it's important for your emotional well being to hold realistic expectations. For example, many novice traders try to turn a small stake into a huge fortune and end up feeling frustrated. Trading an insufficiently funded account can't possibly cover drawdowns or fees and commissions. Novice traders also trade beyond their skill level. They may use unreliable trading strategies and expect to make a profit even as new market conditions make their methods obsolete. It's difficult to achieve unrealistic goals. It creates a great deal of stress, which itself can produce trading errors. Setting more realistic expectations eases some of the pressure and helps you build up sound trading skills. As you achieve each goal, you feel a sense of satisfaction. You feel empowered and ready to achieve your next goal.
Many novice traders also underestimate how long it takes to achieve sustained profitability. For example, they assume they can trade profitably in a matter of months, whereas seasoned traders emphasize that such consistently profitable trading may take several years. And it's hard to achieve. It requires a heroic effort, yet many novice traders think the only minimal effort is needed. For example, they may think they can trade profitably by treating trading as a hobby rather than as a serious business. They over-estimate their ability level. They overconfidently think that they have the skills and abilities that they do not yet have. Don't ever underestimate the tendency to be overconfident. It is crucial to conquering the tendency to trade beyond your skill level by cultivating a sense of healthy skepticism regarding your trading skills and your trading strategies. Be realistic about what you can actually achieve.
In addition to setting realistic goals, it's also important to set specific goals. Many people make the mistake of setting vague, non-specific goals. It is useful to set specific goals and reward yourself as you make progress. Goals don't necessarily need to focus on profits. You may want to initially set goals regarding the development of skills. You can decide to study charts for three hours a day or read one new trading book a week. As you complete each goal, you'll naturally feel a sense of satisfaction for your progress.
As you develop your skills, you can gradually reach for higher and higher goals. Your progress may be slow at first, but over time, you'll make significant progress. The key is to avoid trying to do too much. Take it slow. Work at your own speed and according to your own timeline. Don't make it a race. The only person you need to please is you. If you set goals realistically and strive to achieve them with a resolution, you'll master the markets, and achieve enduring financial success.