Jake is worn out. He has made trade after trade all day. After a solid six hours of searching for opportunities and executing the trades he had developed before the open, he now can barely think straight. He is a little stressed out and frazzled. About a fourth of his trades were winners, but the rest were losers, and he's upset about it. Jake felt nervous most of the time, and he made numerous trading errors. And now, the stresses and strains have put him in a daze. Skip, in contrast, has had a similar day. He's made dozens of trades. Sure he made a few trading errors, but he took them in stride.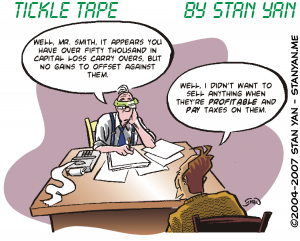 He had fun today and feels in a celebratory mood now that the day is over. If only the trading super-coach could turn Jake into Stan, they both could trade the chaotic and unpredictable markets with aplomb. Unfortunately, however, it's easier said than done. A more useful strategy is to find a trading style that suits your personality, rather than try to be someone you are not.
Is Jake cut out for trading? Perhaps he isn't the most comfortable being a short-term trader, but another style may suit him. All traders must work around their personality. Some people are laid back and have no trouble overcoming challenges.
They experience little stress because they take life on its own terms. If you don't have such an attitude toward life, it may be useful to change your mindset, but it's hard to cast aside your past life experiences and develop a "new" personality. Many times, you must work with what you have. It's necessary to look at your personality as it is and to find a trading style that suits you. For example, if you're like Jake, you may not want to be a "scalper" type of trader who looks for short-term intraday trades. People like Jake do better making a smaller number of swing trades or longer-term investments.
Some people are good at meeting challenge after challenge while others are not. If you are the kind of person who is overly exacting, you will feel a little stressed out dealing with the uncertainty of the markets. In addition, you may not be the kind of person who "thinks on your feet." You may be a more contemplative kind of trader, a person who can sit back during the off-hours, read charts and annual reports, and then devise a longer-term trade. Why trade a strategy that doesn't suit you? It doesn't make sense.
Don't be someone that you are not. Be yourself. There is a trading strategy that can fit your personality. So think about your personal style. Are you a person who likes to jump in headfirst and take risks, or are you more on the conservative side, a kind of person who likes to take things slow and mull things over a little?
What kind of job have you been best at, working on jobs where you must complete task after task all day, like a sales clerk or assembly-line style of job, or a job where you prepare for a few key moments of excellence? Trading may be a challenging profession, but there is some flexibility. You can't be someone that you are not. Find the real you and then find a trading style that suits you. When you work with what you have, you'll end up making a lot more profits.