Zerodha Cares - Sanitation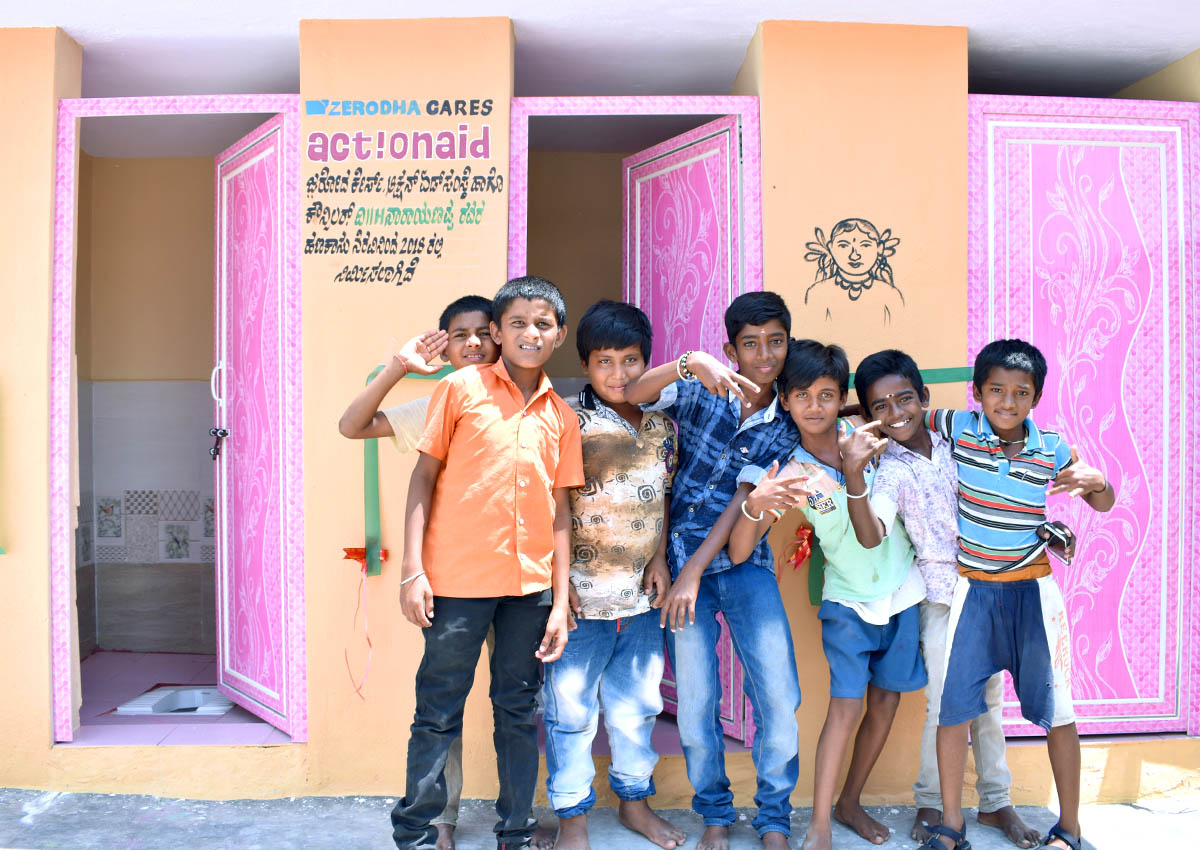 As a responsible corporate, we at Zerodha Cares adopted Government primary schools across villages to construct toilets in Harohalli Hobli, Kanakapura taluk in Karnataka.
A significant but small initiative, where we along with our NGO partner managed to involved village panchayats, parents, government officers and community as a whole in creating awareness about the necessity of toilets for kids studying in these schools. The project has benefited more than 3000 school children.