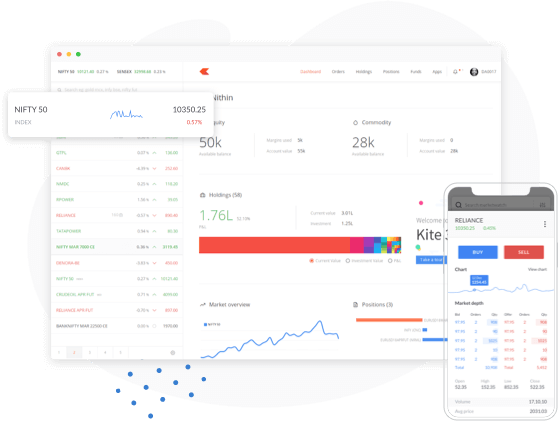 Kite
Our ultra-fast flagship trading platform with streaming market data, advanced charts, an elegant UI, and more. Enjoy the Kite experience seamlessly on your Android and iOS devices.
Console
The central dashboard for your Zerodha account. Gain insights into your trades and investments with in-depth reports and visualisations.
Learn more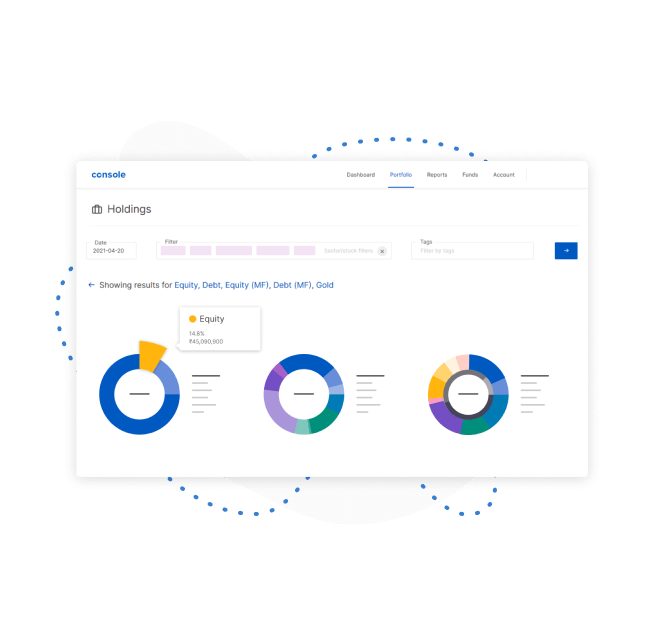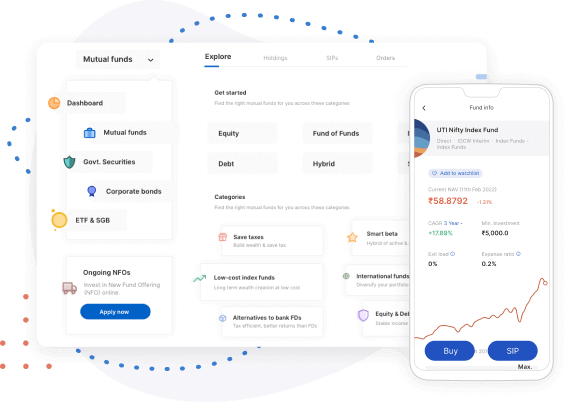 Coin
Buy direct mutual funds online, commission-free, delivered directly to your Demat account. Enjoy the investment experience on your Android and iOS devices.
Coin
Kite Connect API
Build powerful trading platforms and experiences with our super simple HTTP/JSON APIs. If you are a startup, build your investment app and showcase it to our clientbase.
Kite Connect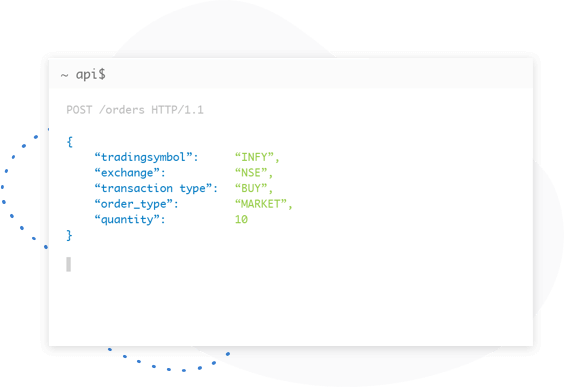 Want to know more about our technology stack? Check out the Zerodha.tech blog.
The Zerodha Universe
Extend your trading and investment experience even further with our partner platforms