---
Modules
14 chapters

Money needs to be invested to cover the cost of Inflation. This opens us to the Stock Markets, learn about basics of investing in this module

21 chapters

Technical Analysis helps identify trading opportunities using actions of Market Participants through charts, patterns, and indicators.

16 chapters

Fundamental Analysis is the art of evaluating the intrinsic value of a stock to find long-term investing opportunities. Learn stock analysis in this module

12 chapters

Futures Trading involves trading in contracts in the derivatives markets. This module covers the various intricacies involved in undergoing a futures trade including margins, leverages, pricing, etc

23 chapters

Options is a contract where the price of the options is based on an underlying. Options contracts grant the buyer the right to buy the underlying without a compulsory obligation

13 chapters

The module covers various options strategies that can be built with a multi-dimensional approach based on Market trend involving Option Greeks, Risk-Return, etc.

7 chapters

The module covers the taxation aspect of investing/trading in the stock markets. The process of calculating P&L, payment of taxes, filing returns, etc. is explained

19 chapters

This module covers the Currency,  MCX Commodity contract, and the Government Securities (GSec) traded in the Indian Markets.

16 chapters

The module covers the risk management aspect along with the psychology required for being consistent and profitable while trading

16 chapters

This module helps you set up an efficient trading system using a systematic approach. Learn about 2 different types of pair trading systems, calendar spreads, and momentum portfolio strategies.

1 chapters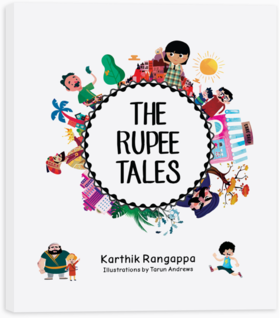 Finance made easy for kids
A box set of 5 books introducing 5 financial concepts to children. Brought to you by Varsity @ Zerodha.
Where does money come from and where does it go? The innocent inquisitiveness of children is what makes them most endearing. Help your little ones understand the financial world through simple stories that make learning fun.
Chapter updates
---
240

2. Technical Analysis

Basic concepts on various candlestick patterns used by traders to make decisions on the market. We also discuss the basic classification of candlestick patterns ..

September 17, 2014

20

11. Personal Finance

1.1– What's in the name? I recently heard Joe Rogan's podcast with Naval Ravikant. This is a 2-hour conversation and I think this is one of the most thought-provoking and stimulating conversatio ..

June 21, 2019

1,393

7. Markets and Taxation

The final chapter on taxation introduces and explains the different income tax forms and the importance of selecting the appropriate form. This chapter also walks us through the entire tax filing proc ..

July 1, 2015

354

10. Trading Systems

15.1 – The classic approach I had briefly introduced the concept of calendar spreads in Chapter 10 of the Futures Trading module. Traditionally calendar spreads are dealt with a price based approac ..

June 23, 2018

107

10. Trading Systems

16.1 – Defining Momentum If you have spent some time in the market, then I'm quite certain that you've been bombarded with market jargons of all sorts. Most of us get used to these jargons and i ..

March 15, 2019
‌
Recent comments
---
Yogesh, the only cure for this is to execute a trade with conviction and learn from its success or its failure. Nothing can replace practical experience. ...

27 Jun 2019

Sarthak, I'm happy to note that :) We will do our best to put up great content regularly! ...

27 Jun 2019

Have posted a reply for your earlier query. ...

27 Jun 2019

Soumen, assume the face value of each of these bonds is 1000, which is trading at 1020. So you are buying 150, of these, which means you've invested 150*1020 = 1.53L You will earn an interest of 7% on the face value i.e 7%*1000 = 70 every year per bo ...

27 Jun 2019
Don't have a Zerodha account?
Excellent platforms / Free equity investments / Flat ₹20 intraday and F&O trades
Open an account