60 day challenge
Zerodha presents the 60 day challenge which gives traders on equity (stocks and F&O), currency, and commodity exchanges an opportunity to put their trading skills to test.
All challenges started after 25th April 2018, will not entail brokerage refunds. Digital winner certificates will continue to be issued.
What is 60 day challenge?
The idea behind the 60 day challenge is to be a constant reminder that, at the end of the day, your time and effort needs to be worthwhile. The challenge is to trade any or all of equity and F&O, commodity, or currency, and come out profitable at the end of 60 trading days. Start the challenge now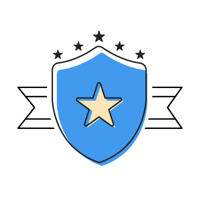 What do I get as a winner?
Certificate and acknowledgement
A certificate of achievement and recognition on our winners page, our portal, and social media.
* Brokerage reversal will be capped at a maximum of Rs. 6000 per challenge, for all the challenges started before 25th April 2018.
* Non-individual/algo-trading clients are allowed to take part but will not be refunded any brokerage.