60 Day Challenge
Take the challenge to test your trading skills and disclipline.
We are saddened to announce that the 60-day challenge will be shut down with effect from January 1, 2023, owing to recent changes in regulations that disallow any form of competition or "gamification". Although 60 day challenge was neither a multi-party competition nor a game, a strict interpretation of regulations still disallow it.
What is the 60 Day Challenge?
The idea behind the 60 Day Challenge is to be a constant reminder that, at the end of the day, your time and effort needs to be worthwhile. The challenge is to trade any or all of equity and F&O, commodity, or currency, and come out profitable at the end of 60 trading days. Start the challenge now. Read more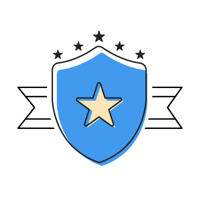 What do I get as a winner?
Certificate and acknowledgement
A certificate of achievement.