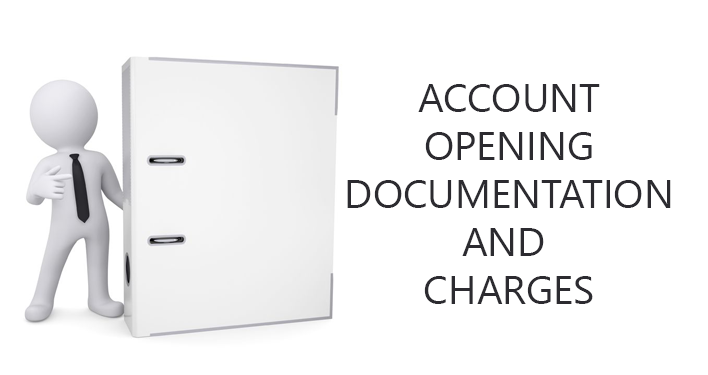 Traders,
There are certain mandatory documents required while opening either Trading, Demat or Commodity account.
1.PAN Card (Permanent Account Number): You are required to provide a self attested photocopy of your PAN card.
2.Address Proof: Everything at Zerodha is online and all the information from us will be sent to you on your email. Even then, it is compulsory for you to provide us with an address proof.
You'd be required to provide proofs of correspondence and permanent address. Your correspondence and permanent addresses could either be same or different. If your correspondence address is different from your permanent address, then you'd have to give us a proof for each of the addresses. However, if you are already KYC compliant then PAN card and Address Proof is not required.
To get your account opened at Zerodha, you are required to courier us the Account opening forms. We would request you to give us your original documents like land line telephone bills, electricity bills, bank statements etc., as your proof of address. In case you are providing us your Passport/Driver's License/AADHAR Card or any such document, we would appreciate if you could get such document notarized or signed by a gazetted officer. Regulators require us to ensure that none of the proofs you provide are forged and this process will help us ensure the same along with ensuring that your account gets opened faster.
The account opening instruction sheet has a detailed list of all documents that can be attached as address proof. Click here to download the Instruction Sheet for Equity or Commodities.
3. Aadhaar: You will have to fill your Aadhaar number in the application form as well as send us a self attested copy.
4. Income proof: To trade Futures & Options or to trade Commodities, Exchanges ask us to ensure that the client has some other source of Income/Networth. Hence if you want to trade these segments, you will be required to give us an Income proof or Networth Certificate. It could be Form-16, IT acknowledgement copy, 6-month Bank statement (will also act as an address proof), Stock Holding Statement, or the CA certifying your networth. This is a mandatory document for trading Derivatives today.
5. Photos: Passport size photos would be required to open an account. The number of photos required will depend on what kind of account you are opening.
6. Cancelled cheque : An original cancelled cheque is required to confirm your Bank Account and because it is an original document, it also ensures that we are complying completely with the exchange regulations. We would need one original cancelled cheque leaf and a cancelled cheque leaf would look something like this:
7. Charges for the account opening:
Update(9th December 2019):
If you are opening your account on or after 9th December 2019, you will be charged Rs. 200 for Equity account opening and Rs.300 if you open both Equity and Commodity account with us online.
If you wish to open your account offline then the charges will be Rs. 400 for Equity account opening and Rs.600 if you open both Equity and Commodity accounts.(To be paid via a cheque in favor of "Zerodha Broking Ltd." for offline accounts)
Old charges:-
Trading account only (1 cheque in favor of "Zerodha")
If you use our physical forms: Rs 300. If you print the forms yourself: Rs 200.
Trading and Demat account (1 cheques)
If you use physical forms: Rs 400 in favor of "Zerodha". If you print the forms yourself: Rs 300 in favor of "Zerodha."  Annual maintenance charge (AMC) towards your demat account is Rs. 300/- which is payable at the end of the year.
Commodity Account only (1 cheque in favor of "Zerodha Commodities Pvt Ltd")
If you use our physical forms: Rs 300. If you print the forms: Rs 200.
Welcome on board,