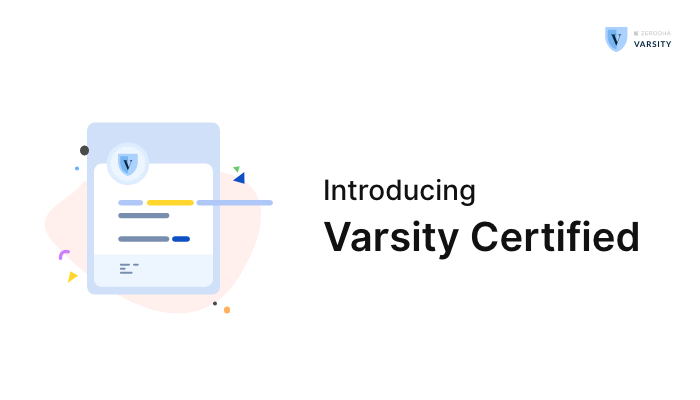 We do what we do at Zerodha because we believe more Indians must invest in the markets and back home-grown entrepreneurs and businesses. This is the only way to reduce our dependence on foreign capital and ensure inclusive growth. If most of India's capital continues to get invested in real estate and gold, it doesn't help our economy.
India has nine crore demat accounts, but only about three crores are unique—less than 2% of Indians. One reason for this is that the incomes of Indians are still very low. Our per capita GDP is ~$1900 compared to ~$60,000 in the US. But even then, just 2% of Indians investing is still extremely low. The other major reason for low participation in financial markets is the lack of financial literacy. Schools and colleges don't teach basic financial concepts; we learn by trial and error or from friends and family. Since most people don't invest, they assume that the stock market is akin to gambling and stick to fixed deposits, chit funds, gold and real estate. The lessons we learn when we're young tend to stick through life, and most people don't update their beliefs.
This is why we started Varsity, our open finance education portal, in 2013, led by Karthik, to simplify trading and investing. Today, Varsity is one of the world's most popular educational portals on financial markets. We've also launched the Varsity app and videos with bite-sized content for the younger mobile native generation. Varsity has been free and open from day one. We don't ask for emails, collect leads or upsell other products on the portal.
In our experience, most traders and investors get started without a firm grasp of the fundamental financial concepts. This can often lead to people learning the wrong things and forming strong views that are flawed. Since first impressions tend to be strong, people tend not to update their learnings over time. In an ideal world, learning about trading and investing should happen first. This need not be a full-fledged specialised course on finance, but rather the key foundational concepts.
Varsity Certified
Over the last few months, we've been working on creating such a course. We've taken the foundational concepts across various Varsity modules, the basics of stock markets, fundamental analysis and technical analysis and created an online certification programme — Varsity Certified. You can learn about all these concepts on Varsity web, mobile and videos. The web has the most extensive content.
Just like Varsity, the Varsity Certified programme is open to everyone. You don't need a Zerodha account to take this test. 🙂
Upon successful completion of the course, students will be awarded a certificate. The certification tests will also be proctored or overseen by professional monitors. The certification is priced at Rs 250 plus GST per attempt to write the exam. This is to cover the costs of the professionals who oversee the exams.
The certification program isn't meant only for students but anyone who wants to learn how to manage their finances.
You can enrol here for the certification and start learning about the basics of the stock market on Varsity. If you are a school or college interested in associating with Zerodha Varsity to offer the certification program to your students and maybe even offer joint certification, please create a ticket here.