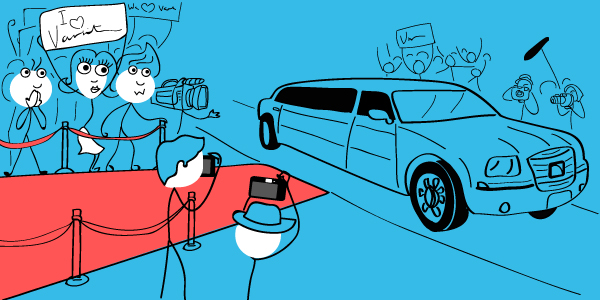 Finance is actually very simple, but it's made to look complicated to justify fees – Morgan House on fool.com
Dear Traders & Investors,
The digital age has transformed the way in which we perform our day-to-day activities – be it reading books, watching movies, or trading stocks. Technology has penetrated in every aspect of our lives. In recent years by leveraging the power of technology, there has been a revolution of sorts in the field of education. A new term has been coined – MOOC, which stands for 'Massive Open Online Course'. Under the MOOC initiative, one can access the world's best courses offered by distinguished professors from the most renowned universities. Be it Professor Joshua D. Rauh – Professor of Finance at Stanford Graduate School of Business, or Aswath Damodaran – Professor of Corporate Finance at New York University's Stern School of Business, or Professor Robert Sedgewick – Professor of Computer Science at Princeton University.
All these distinguished professors, along with many others, are available online, giving their valuable time and sharing their deep insights for FREE. Yes you read it right, for FREE. They organize highly structured 'classroom like' courses and give it away so that people interested can benefit from it.
At Zerodha we took inspiration from the MOOC world to attempt solve some of the biggest problems concerning the Indian Capital market:
Lack of knowledge – Lack of knowledge prevents new entrants from participating in markets. Amongst the existing participants, a vast majority participate with limited knowledge
Access to knowledge – High quality knowledge related to markets, though available in India, is limited to few who can afford it.
In our humble attempt to solve the above two issues, we take great pride in introducing our new education initiative – 'Varsity @ Zerodha'.
Varsity is powered by a simple but extremely powerful motto – knowledge, like other elements of life, should have no ownership. Therefore, high quality education should be made accessible to anyone and everyone without any financial obligations.
Keeping this motto as our guiding force we plan to introduce each and every topic related to markets, explore it in a highly structured and detailed fashion, and offer it to everyone interested.
Staying true to Zerodha's tradition, Varsity is an unique offering, and here are a few highlights:
It is online – Varsity is always available to you on demand. This means you can read through the high quality content anytime you wish!
It is responsive – which means you can access Varsity from any device – computer, tablet or a smartphone
It is well structured – We call each main topic as a 'Module' and each module has several chapters within it. Within each chapter we discuss topics that are relevant to the main module
It is engaging – To make the chapters engaging we have included real examples from the Indian markets and also some really cool illustrations
It is interactive – If you have any queries after reading through the chapter, you could clarify the same by posting a comment at the end of the chapter. Your query will be answered in no time
It is Free – Like all our initiatives, Varsity comes absolutely free of cost!
Here is a snapshot of a module and the many chapters within it:
And here is a quick preview of the different modules we have lined up for you:
Introduction to Stock Markets
Technical Analysis
Fundamental Analysis
Futures Trading
Option Theory for Professional Trading
Option Strategies
Markets and Taxation
Currency, Commodity and Interest Rate Futures
Risk Management & Trading Philosophy
Building Trading Strategies & Systems
Financial Modelling for Investment Practice
Programming for Traders
Every topic that we think is important for you to know, be it basics of stock markets, Technical Analysis, Investing Strategies, or Volatility Arbitrage using Dynamic Delta hedging – we will have it all on Varsity.
To begin with, we have the first two modules ready for you. We are currently working on the third module (Fundamental Analysis). One by one we will add all the modules in a way that it all makes sense.
I'm certain whether you are an amateur or a thorough professional, Varsity has something to offer you, and remember – Knowledge has no ownership and hence it should be available to you with no strings attached!
Karthik Rangappa from our team has taken a special interest in developing Zerodha's Varsity . His passion for markets and education puts him in a unique spot which helps him create all the content on Varsity. He has been active in the Indian markets for over 10 years. He strongly believes that trading and investing is not a gift you are born with, but a skill that can be developed over time. Through Varsity he aims to prove this!
Karthik holds a Masters Degree in Risk & Asset Management from EDHEC Business School, France and a Bachelor of Engineering from Bangalore University.
So before you decide to pay for an expensive market related course make sure you check on Zerodha's Varsity! Go ahead explore Varsity, spread the word, and help the Indian Capital Markets be a much more informed and knowledgeable trading place.
Happy Learning,