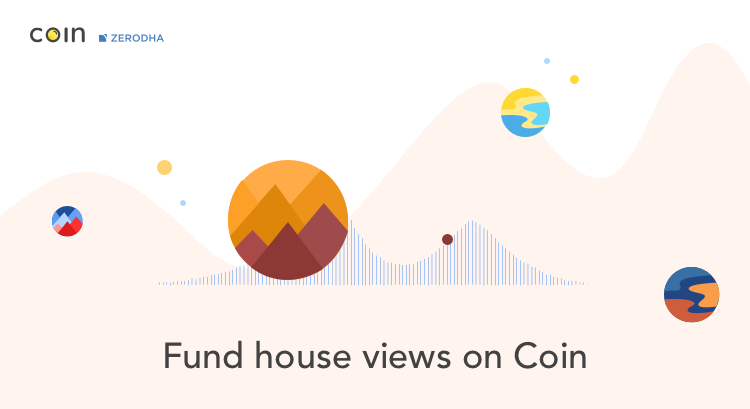 Investors,
Mutual funds are a wonderful way to start investing. Direct mutual funds more so, because you pay 0 commissions, which otherwise you would have from your pocket. 🙂 But if you are new to mutual funds, navigating the maze of over 2000 funds can become overwhelming. We've always tried to educate investors about mutual funds, be it through our webinars or on TradingQnA and Varsity. We're always on the lookout for ideas to make the fund discovery and selection process easier. In our endeavor to simplify the fund selection process, we've added a new feature to Coin.
Introducing fund house views
Understanding the fund philosophy and the security selection process is a really important part of choosing a fund. Now, you will see bite-sized videos featuring fund managers and chief investment officers explaining how the funds work and their investing philosophy when exploring funds. A shoutout to the LearnApp team for producing these slick videos.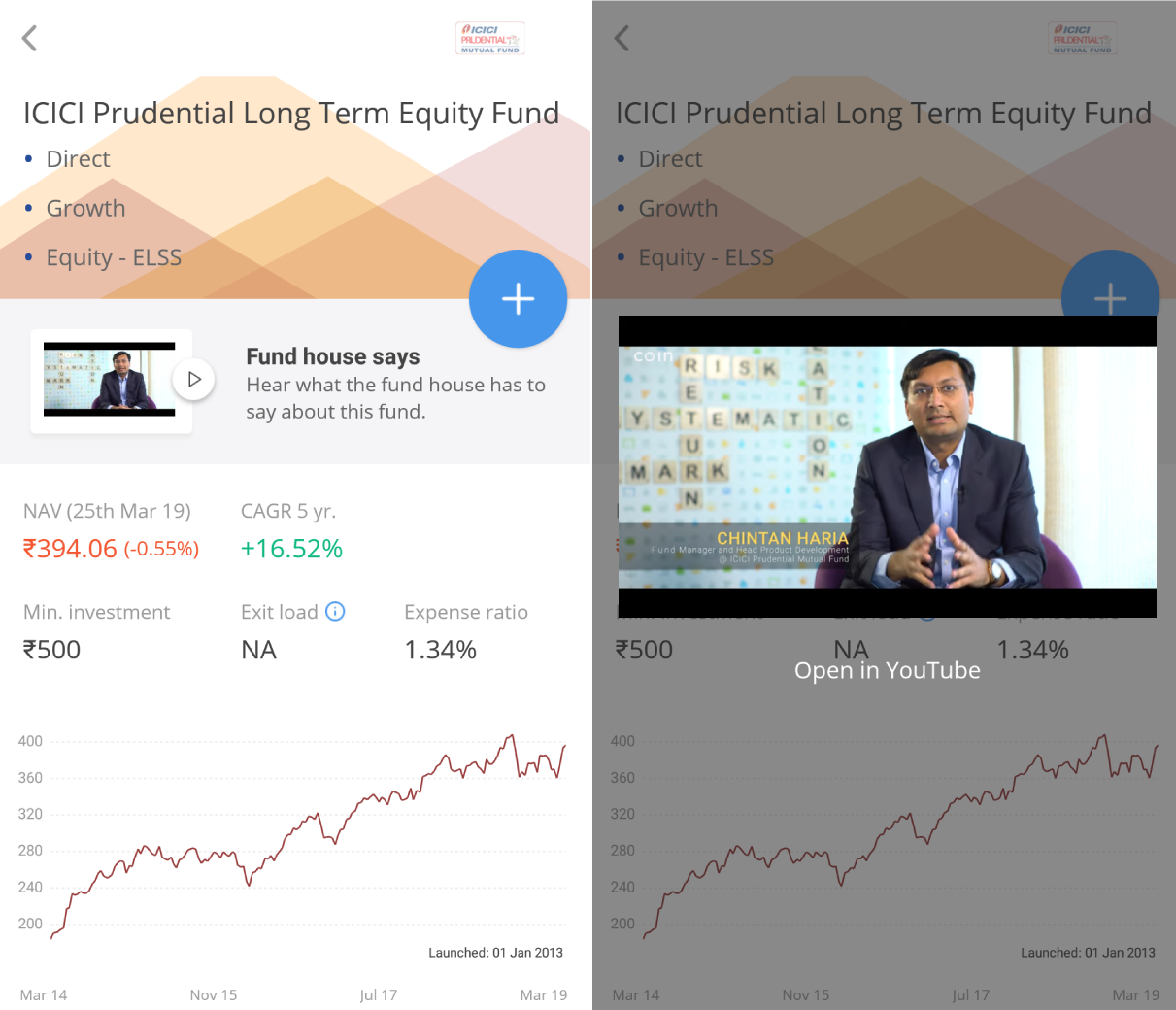 These videos are currently available only on the Coin mobile app for these ICICI schemes:
ICICI Prudential Bluechip Fund
ICICI Prudential Value Discovery Fund
ICICI Prudential Balanced Advantage Fund
ICICI Prudential Long Term Equity Fund
ICICI Prudential MidCap Fund
ICICI Prudential India Opportunities Fund
ICICI Prudential Multi-Asset Fund
ICICI Prudential Multicap Fund
but we hope to cover all the popular funds across AMCs in due course. Keep in mind that these videos are just to give you a brief overview of the fund and so act as an aid when you are picking a fund to invest in. Do let us know what you think of the videos and how we can make them better in the comments section below. 🙂

Video for the ICICI Bluechip Fund
Download the Coin app, if you haven't already
Happy investing,