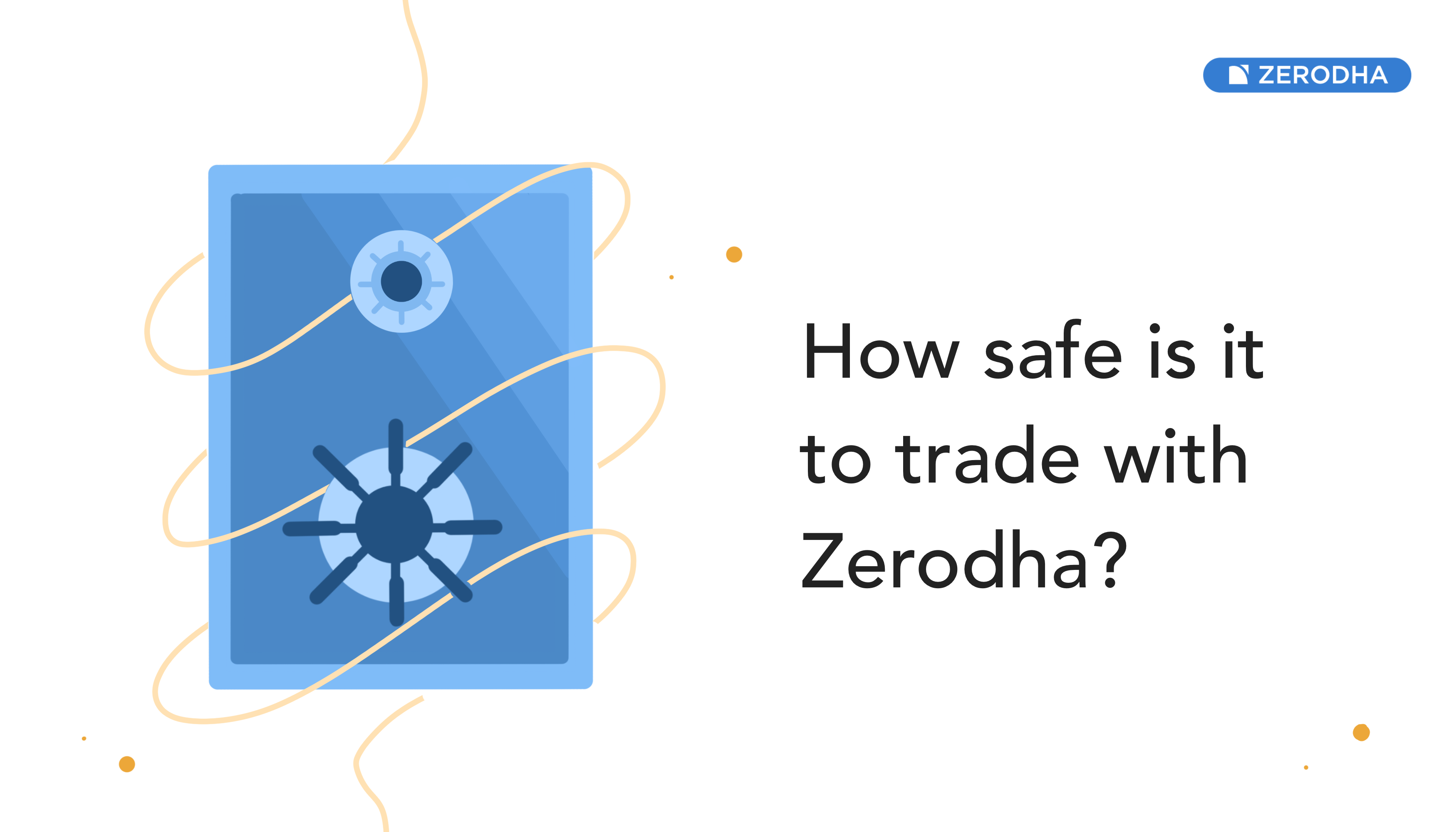 Hindi: इस पोस्ट को हिंदी में पढ़ने के लिए यहाँ क्लिक करें।
Financials
Despite being in business for ten years, there is a ridiculous misconception that Zerodha does not have a revenue model. This is ridiculous because it is transparently displayed on our website and the legal documents that clients sign when onboarding that we offer equity investing for free and charge Rs 20/trade or 0.03% (whichever is lower) for intraday and F&O trades.
We are probably the largest retail broker in the world by the number of trades. While Charles Schwab (the largest broker in the US with $4 trillion in AUM) reported a record 2+ million trades recently, we have been processing over 7 million trades a day. While most of these trades do not generate revenue for us, the ones that do, make us one of the most profitable brokerage firms in India.
At a group level, our own capital in the business is over Rs 800 crores, all generated organically. We are among the most well-capitalised brokerage firms in the country, only next to the ones operated by large banks.
We have zero debt and zero external borrowings.
As less than 5% of our own capital is lent to customers in any form, there is no credit risk.
Technology
We have been building technology in-house for seven years and have been reducing the external vendor dependencies that are extremely common in the industry. We must be the only broker that now remains with a single external dependency (Refinitiv for the Order Management System like most other brokers). Here also, we are doing considerable amounts of work to further reduce the last remaining areas of external reliance.
We have complete control of our technology and data that we house and are able to rapidly make changes to comply with increasingly stringent business, data, and security regulations. Our technology stack is updated continuously to modern standards.
We have been working on building a whole new security/authentication architecture for all our apps to shield our clients from the rising cases of phishing scams. We will make an announcement on this soon. Our platforms have had cryptographic TOTP 2FA support for a while, and we are the only broker to offer this.
The trading platforms that we have developed incorporating good design, simplicity, and usability, are a major reason for the growth in our client base via word-of-mouth. The products speak for themselves.
The scale of our systems is not comparable to that of any other broker in India. During peak market activity, we broadcast over 16 million price ticks every second to clients who are logged in. In the last financial year, we processed close to one billion retail trades.
The top five (or more) other brokers have been facing prolonged downtimes and glitches every day for more than two months. This is evident from the consistent and persistent user complaints on social media. Some of those brokers have faced multi-day downtimes lasting hours.
We have had three incidents in the recent past. 1) Severe degradation of services on our platforms for ~20 mins in early March during market close. 2) 20 min intermittent degradation of 20% of the traffic to our platforms two weeks ago. 3) 7 min intermittent degradation of just about 10% of the traffic to our platforms earlier this week.
These unfortunate glitches, however, pale in comparison to the issues faced by other brokers, but the reaction is exponentially more in our case as the amount of activity is exponentially more on our platforms. Over 1 million users concurrently trade on our platforms and our systems handle more than a billion requests every day. The next biggest broker probably has only a fraction of this traffic. The "100% uptime" claim that many brokers make about their platforms is disingenuous, and the reality is that any complex system can develop issues for an infinite number of reasons.
That our infrastructure needs revamping and that we need to "add more servers" is a misunderstanding of how complex systems work. The above-mentioned numbers already show at the scale at which we operate. Glitches can happen to any system (Google has had multiple global outages in the last few months and RobinHood, one of the largest brokers in the US, was down for several hours over multiple days). We have one of the most modern, robust technology stacks in the industry. We recently started a tech blog where we will talk about how we achieve this.
It is not just our user-facing platforms that are robust, internally, dozens of back-office and backend systems that we use for managing our business (account opening, process, compliance and legal, sales, support etc.) are also built like that. Highly modular, extensible, with fine-grained access controls and a large amount of automation. This is what enabled us to switch all 1200 of our employees to remote work overnight on March 12th.
Client-base
2.3+ million clients, all acquired by word-of-mouth via happy clients. We have never advertised anywhere, even online, when that is the industry norm.
With 1.2+ million monthly active clients, we are the largest retail broker in India in terms of active clients and trading volume.
The ratio of 'complaints to active clients' on us on the exchanges is the lowest in the industry.
Risk management
We are among the most conservative brokerage firms in the country in terms of leverage. This ensures a lower operational risk for the business.
We have a single risk management policy for all our clients. No special deals for anyone. Thus, the risk management system is lean and the probability of something going wrong is extremely low compared to the industry standard practice where certain high networth clients get special risk rules.
We cater to the largest number of retail traders in India. There are no institutional or ultra HNI clients holding large risky positions with us.
Because of our sheer size, every aspect of our business is audited frequently by multiple regulators throughout the year. All three exchanges, depositories, and SEBI.
We do not have relationship managers and not a single person on our 1200 member team has revenue targets. This ensures that no one is under pressure to generate brokerage by inducing clients to trade.
We recently launched a new system, Nudge, to block out scammy penny stocks and illiquid option contracts that can potentially be mis-sold to by unregulated advisors/tipsters. Nudge also notifies customers of the safe trading practises that they should be following while trading. We are probably the first broker to dissuade clients from trading if there are any others at all.
Brand
Zerodha has become a widely popular and trusted brand over the last ten years with zero advertising, purely based on the quality of our services and products.
We've won the "best broker" award multiple times from multiple exchanges.
Zerodha.com ranks the 31st biggest website in India and 377th in the world (data from Alexa).
We are among the top 15 investing related websites in the world.
The Google trend graph below shows how our brand has grown over the last decade over our competition, again, with zero advertising.
I hope all the above factors will relieve any doubts you have about how safe your funds and investments are with Zerodha. We are a solid business with consistent profits. You have nothing to worry about.
---
COVID-19 has wreaked havoc across the world and we are doing our bit to help the community. We have also set up a fundraiser on Ketto to help daily-wage earners get essentials they can no longer afford due to the lockdown. Click here or on the banner below to donate whatever you can to help us achieve this goal. We will match 100% of your donation, so you'll be making 2x the impact.

Stay safe!