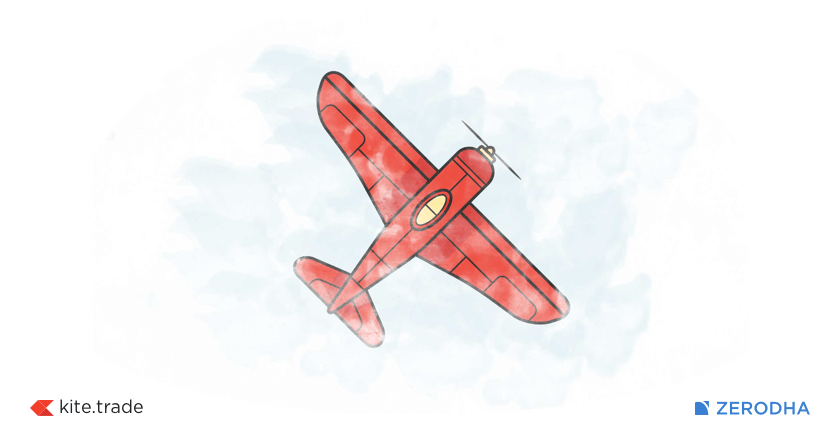 Traders/Investors,
Firstly, web traffic analytic platforms like Alexa, Similarweb, etc., currently list us as the second most popular brokerage website in India in terms of traffic, just behind ICICI. An economy of scale business model like ours working on extremely thin margins require high volumes to remain profitable and sustainable. So let me thank you. We wouldn't have been able to get here without your support.
As we are getting closer to the end of calendar year 2016, it's time I update you on everything new that is being worked on at Zerodha.
New backend (core) for Kite platforms
We've been working hard on replacing the entire core for Kite (currently licensed from Thomson Reuters) to address stability issues that have happened recently. Data streaming on Kite is already the best in the business in terms of speed, reliability and bandwidth requirement. With this massive change, Kite Web, Android, and APIs should become faster in general, and we should see a great improvement in their stability.
All new Q
Even though the skin of Q was built by us 3 years back, the underlying trade and reporting processes is still on our old vendor built back-office platform (Thomson Reuters). What seemed like an easy project to build in-house has taken us almost 2 years because of the enormous amounts of data to be handled. We are finally at the juncture where we are bringing this baby home, so everything from ledger to trade process to fund transfers/withdrawals will happen through the all new Q. This would not only mean better reports, analytics, and visualizations, but also almost instant trade process/contract note delivery, much faster fund withdrawals, and more. We are targeting on replacing the current Q completely within the next 4 months.
If you have a feature request for Q, fill this form or use the comment section on this blog post.
Kite Web
We are continuously working on adding new features to Kite. The latest being stock widgets with fundamental data for top 2000 stocks and top 10 indices.
We are building a marketplace of premium addons for Kite that'll help you make your trading experience even better.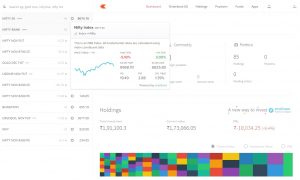 Kite Connect API's are also becoming quite popular among programmers looking at building custom personal trading tools.
Partnerships to help grow the ecosystem
Alongside the various in-house initiatives, we are continuously working with fintech startups to help build the capital market ecosystem in India. A few of them are
Happy trading,