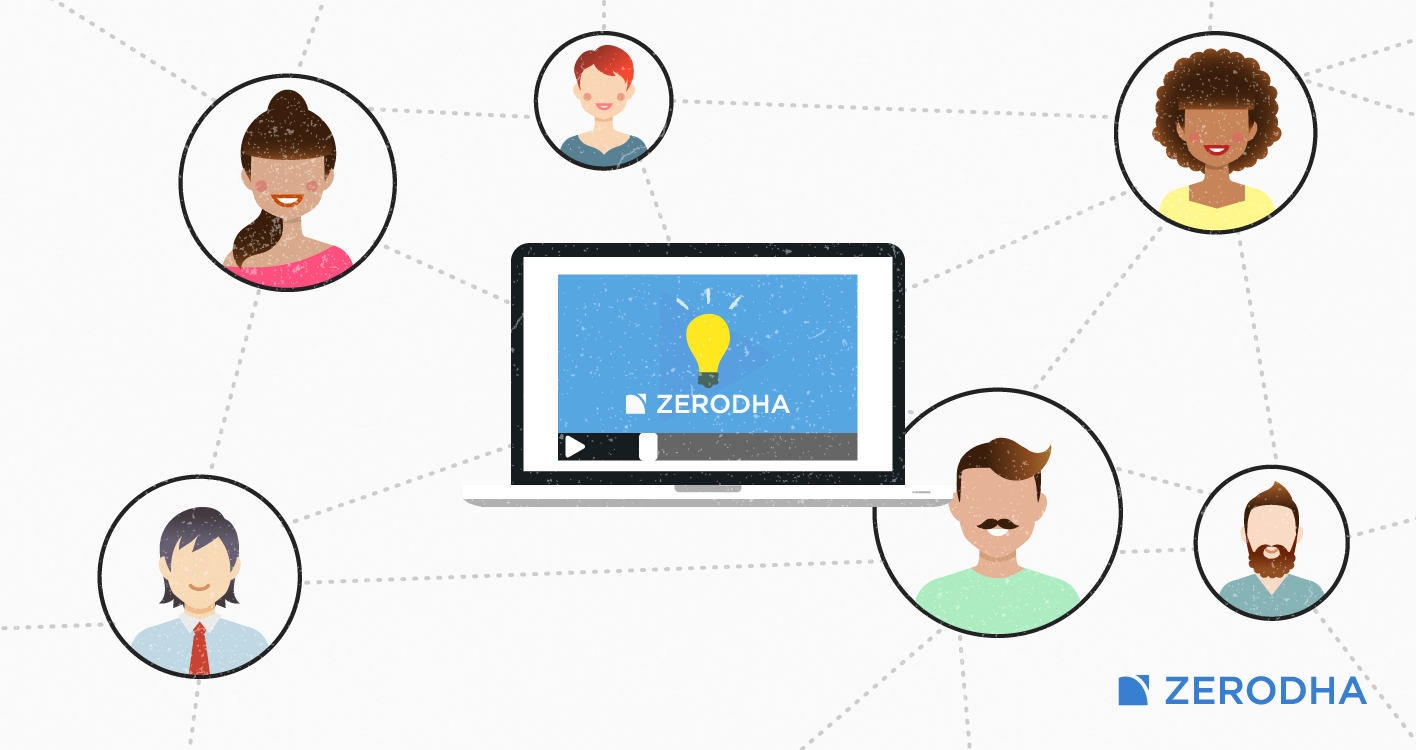 Traders,
If you aren't already aware, we run the following popular educational initiatives:
Varsity –  an easy to follow and in-depth guide to investing and trading.
Z-Connect – a blog on everything about trading at Zerodha.
Trading Q&A – a Q&A community to discuss and explore all things markets.
Even though these 3 initiatives together are probably amongst the most active on stock market education on the web, we know that a lot more can be done. We have decided to bring you the wisdom of experienced market participants through a series of live and interactive webinars and help you learn and grow as traders and investors through "Zerodha Educate".
Weekly webinar
The webinars will be conducted and videos later shared on our YouTube channel. We plan to invite professional traders, fund managers, analysts, and more. To start off with the initiative, I will be conducting two webinars this month – one on our journey as Zerodha and our plans for the future (Wed, Feb 22nd) and another one on taxation when trading (Wed, March 1st).
The team from smallcase would be doing a couple of sessions – 'Understanding smallcase' (Sat,Feb 18th) will be about the concept of smallcase & why you should invest in equities through it, how it can be the easiest way to invest in stocks and a better alternative to mutual funds. 'Finding your smallcase' (Sat, March 4th) will explain the different types of smallcases present on the platform, and how you should look at selecting your smallcase from the lineup of 60+ smallcases.
We recently also had the Co-CIO of Birla Sunlife AMC talking about tax saving mutual funds (ELSS). Click here to  view the recorded webinar.
Check out the webinar calendar for all the upcoming events.
Daily platform demos
We will also be running two quick 30 min interactive demo sessions daily on everything trading @Zerodha.  Hop on to the channel anytime during the demo and  have your queries clarified.
Don't forget to check out the recently uploaded training videos on all aspects of trading on Kite – our web trading app. These can also  be accessed from within the Kite user manual.
If you have suggestions on topics we ought to cover or whom you'd like to see on the webinars, let us know in the comments below and we will do our best to make it happen.
Happy trading,