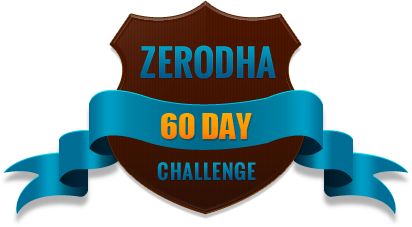 Traders,
The objective of the 60-Day Challenge is to be a constant reminder that we are all in this business of trading to make profits and not just for the heck of trading. The profitability of our clients during the period of the challenge has notched up considerably (over 60%) and this has given us an added incentive of continuing the challenge until December 31, 2013!
We have been profiling some of our special winners who have made stupendous returns in the challenge and getting them to share strategies on Z-Connect to help us all grow as a trading community.
For all those who think there are no profitable traders, here is a list of over 400 winners from the first installment of the challenge. If you are a winner and don't appear on the list, write a review, upload your photo and send an email to [email protected] to get yourself featured on the exclusive list.
Thanks to all your support, we have been able to grow our business in terms of volume on the exchange even in an environment which has not been conducive to the brokerage business. We have reduced transaction/turnover charges by up to 25% on all exchanges and all segments effective today. The reduced charges are updated on our brokerage calculator.
If there are topics that you want us to cover on Z-Connect, do send your suggestions over to [email protected].
We are looking at launching our revamped website with a couple of very interesting tools for all of you by Diwali this year, will keep you all posted.
Happy Trading,