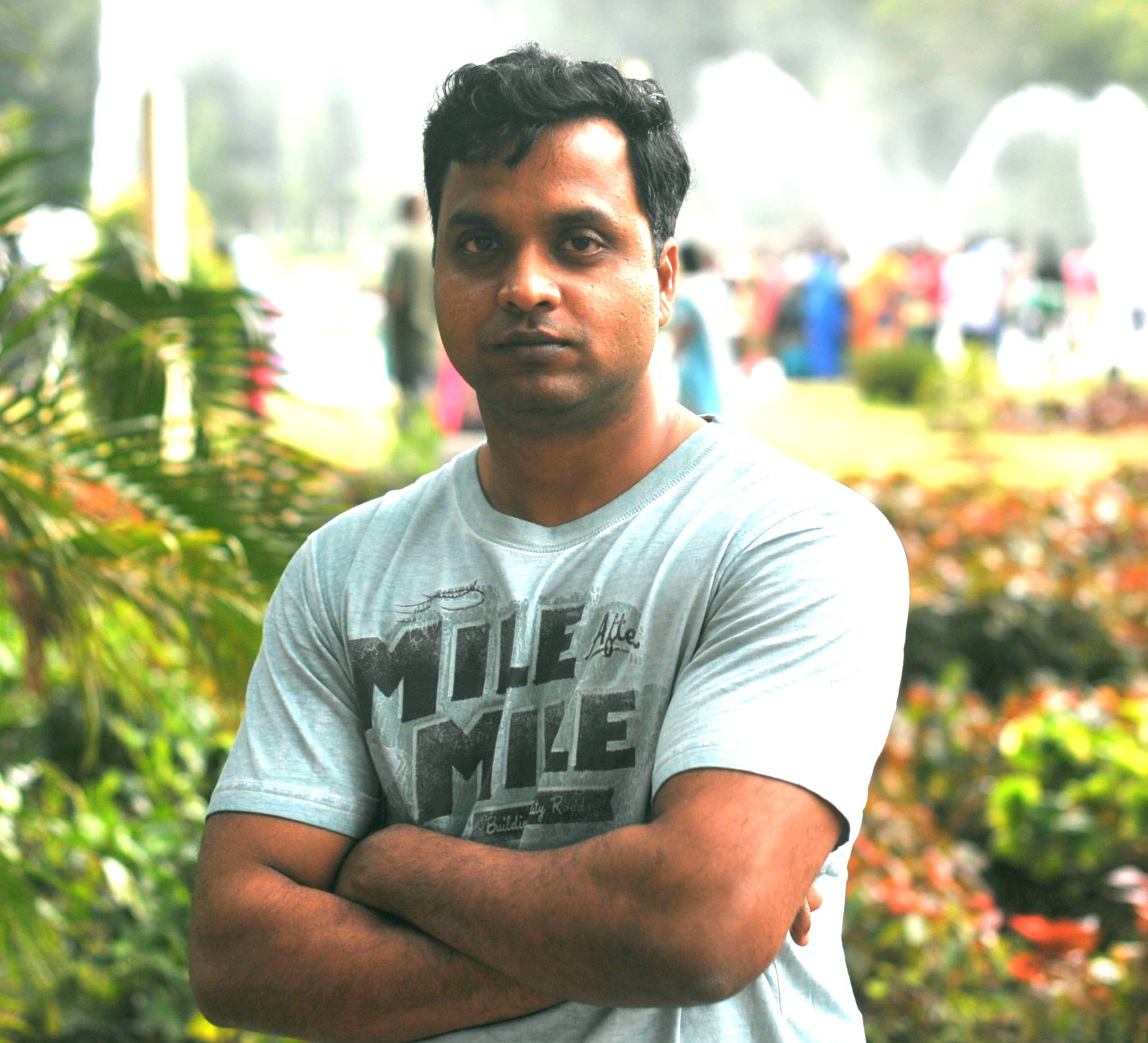 Traders,
Madan is part of our illustrious top 25 traders from almost 35000 who trade at Zerodha. He has won 3 challenges in a row, and he is consistent, not very aggressive, and has still managed a return of over 300% in the last 1 year + trading with us on a good sized trading account. Following is the very interesting interaction I had with him on his journey, his trading and money management strategy, and more.
Name: Madan K
Education: B.Tech (University of Madras), M.S (Virginia Tech, USA)
Background: Worked in the US for 5 years after graduation, came back to India for good in 2009. Wife is an M.S from Virginia Tech too.
From Computer Science to Trading Markets, how did it all start?
Have always wanted to do something more than a 9-5 kind of job, and had tried various ways of making money part-time. I had always been fascinated about the idea of financial markets from young, but got exposed to it only when I went to US for my masters. My friend used to trade the markets, and soon I started trading E-mini S&P, Soybeans, and more, this was back in 2008.  What also helped then was that I worked from home, and hence was able to trade part-time.
Was it all smooth in the beginning?
Smooth 🙂  I blew up almost USD 70,000 in 2008, in just under 3 months. I tried all kinds of indicators, backtesting, and only then trading on them. I was spending quite a bit of time, to figure out a strategy that can tell me what will happen next. Out of desperation to recoup the losses, started taking random impulsive gut trades as well.
What happened next?
My biggest influence came from a full-time trader John Carter (author of "Mastering the trade"), and things started to change slowly. Also thanks to "Trading the Zone"  book by Mark Douglas, I started to firmly believe that "anything can happen next in the markets, and I don't need to know that to make money trading". It was a completely new perspective to how I was trading previously, instead of worrying about finding what happens next I started to now think that every moment in the market is unique, I started looking at trading more as a study of probability.
Came back to India for good in 2009, traded the US markets in the nights for a while until waking up and trading when everyone around was sleeping got to me. This is when I shifted to Indian markets and started trading on Nifty and Banknifty.
Why only Nifty and Bank Nifty? Why not Stocks?
When trading stocks, you are taking a chance of trading against an insider who probably knows more about the stock than you, lowering the chances of winning, not the same case while trading indices.
Can you give a brief on your trading strategy?
Trading strategy now is just pure price action with support and resistances.
Can you explain the concept of "Price Action Trading"?
Price action is a form of technical analysis, but it is unlike most indicators that I had given a shot when I started off. Most technical indicators usually try to predict the future based on past prices whereas in price action trading the main focus is on the relation of the current price to its past prices.
So if you look at my chart, you will find no indicators, not even candlesticks, just bars. Price leads indicators always. 🙂
How are the trades planned?
It is based on the breakout of pivot high/low value of 10 min chart, these keep changing as the day goes by. I never wait for a pull back, always entering only on breakouts.
What about Stoploss and Targets? How many trades do you take on an average and what is the success ratio?
There are no predefined stops, stop loss is based on the previous pivot low (If I am long) and vice versa when short. I just keep trailing them when market moves in my direction.
Similarly there are never targets put, I cannot put my will on market by putting a target. I don't try to guess what is the maximum I can make on the trade, I just trail my stop, markets tells me what it wants to give and I gracefully take it. 🙂
I typically end up taking around 15 trades on Nifty and 15 on Bank Nifty in a month, usually lasting between 3 hours to 5 trading days. Around 45% of my trades are successful, but as a breakout trader, I catch a lot more when I am right, and there is always a stop based on the recent pivot low/high depending on if I am long or short to limit the loss when I am wrong.
What about the money management strategy?
When my account was small, I was using "Fixed Ratio" method to build the account aggressively, it is now more of "fixed fractional", let me explain.
Using fixed ratio, I increased my account size from a few lakhs to a decent size now. It has only 1 variable, called delta. Delta is basically the maximum drawdown of your system (Basically backtest your strategy for 8 to 10 years, and you will know what  has been the maximum drawdown historically).  Assume you have Rs 100,000 in your account and you have found the maximum drawdown to be Rs 20000 for 1lot. You can now increase your trading size to 2 lots once the account balance goes to Rs 120,000 (profit of Rs 20,000), and so on. If the account balance goes down, you reduce the size, this is a very aggressive way and was good when my account size was small.
In a fixed fractional, you basically risk no more than x% of the account balance per trade. So if your % is say 2%, when the account balance is Rs 100,000 you risk Rs 2000 and if the account goes to Rs 110,000 you risk Rs 2200. This is the strategy I follow now, a lot more conservative  because of my increased account size.
Favourite Books?
Mastering the trade by John Carter
Trading in the Zone by Mark Douglas for Trading psychology
Disciplined Trader by Mark Douglas for Trading psychology
Definitive guide to position sizing by Van Tharp for Money management
Market Wizards by Jack Schwager
Trading for a living by Alexander Elder
How does it feel to be part of the top 25 amongst 35000 traders in India? What are your future plans?
Feels good, but I will feel a lot happier and content when I can be 100% efficient in executing my plan. I strive to focus on process goals rather than profit and loss, but I guess money follows when you meet your goals. 🙂
Future plan is to continue trading for a living, with a lot more capital hopefully.
Parting notes/quotes that have helped you, for the benefit of all readers
Plan the trade and trade the plan
It is impossible to predict market turns
Losing trades are a natural part of trading
Focus on process goals rather than profit/losses
Step away from the screen and Get a Life! 
___________________________________________________________________________________
We wish Madan all the best in scaling his trading account and winning many more challenges.
I hope the above interaction is insightful, do click here to read similar interviews with some of our outstanding winners of the 60 day challenge.
Happy Trading,