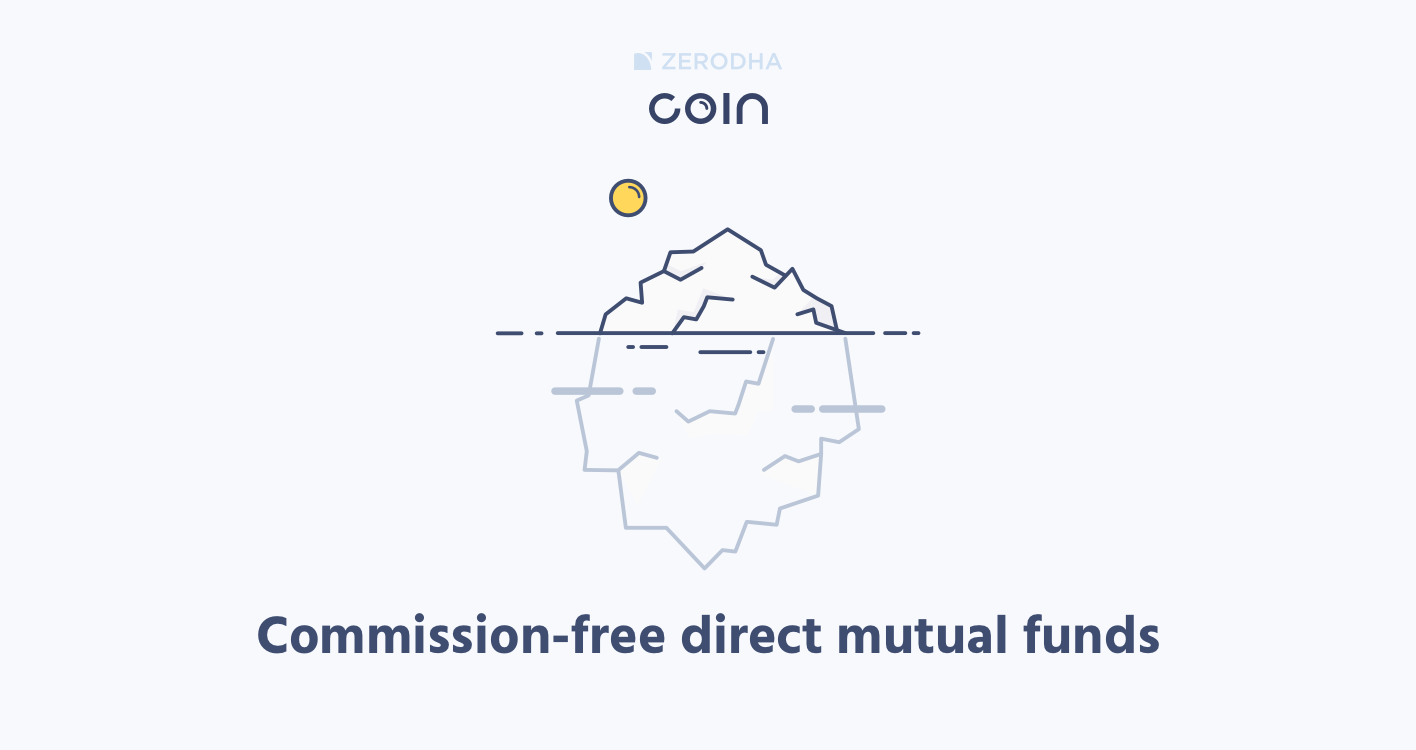 Investors,
Mutual funds today can be purchased in two ways – either through a distributor or directly from the AMC.
Through a distributor
When purchased this way, the distributor earns an upfront commission of upto 1.5% on your investment and a trail commission of up to 1.5% every year for as long as you are invested in the fund. Yes, that much! These commissions earned are the reason everyone from your bank to brokerage would be pushing you mutual fund ideas to invest in.
I am guessing a lot of you would have known that if someone is selling you a product, he is earning something upfront out of it. But what most people don't know about is the concept of trail commissions that is earned by distributor. Every year for as long as you are invested, the distributor keeps earning  upto 1.5% of your investment as commission. Since most people who invest into mutual funds do it for longer term, the commission paid as trail can take a big bite of your investment . For example Rs 5000 SIP  invested monthly for 25 years, you could end up paying almost Rs 30 lks as commissions, almost 20% of your corpus. (assuming you make 15% p.a compounded returns, paying a modest 1% as upfront and 1% as trail)
Direct
Purchasing mutual funds direct would mean investing with the fund house directly without using distributor as intermediary. This would mean a saving of both upfront and trail commission on your investment. To invest directly, you can visit the fund house's website or office, fill up the form and invest into the fund.
The flipside to this is that you have to track investments in different funds separately, sign multiple NACH forms for SIP, extremely inconvenient to stop the SIP, make your own capital gain statements and etc. All investments done today by institutions are in direct mode. But almost 90% of all investments by retail investors are still through distributors because of lack of awareness or access to a convenient platform to invest with the "Direct" option.
A recent circular from SEBI allowed exchange platforms to offer direct mutual funds in demat form, and …
Introducing Coin – our direct mutual fund platform
No commissions whatsoever on your investment – either upfront or trail.
Direct mutual funds in DEMAT form, with convenience of one portfolio across equity, MF, currency, etc.
Single capital gain statement, P&L visualizations, and more.
Easy SIP – start, stop, modify anytime you want.
NAV tracking orders. Similar to stocks, place orders to purchase or redeem funds based on NAV.
Coin has been absolutely free since August 24, 2018.
Our previous platform mf.zerodha.com was in distributor mode and will start redirecting to coin.zerodha.com from today. We have been able to go live with  coin thanks to SEBI's recent move to allow exchange platforms to offer direct mutual fund investments.
All new mutual fund investments by default will be direct. Your existing mutual fund holdings and SIPs bought on mf.zerodha.com will remain in distributor mode (and there will be no subscription fees for them). If you want to switch your current funds or SIPs from distributor to direct, you may exit them and invest afresh.
To continue purchasing of mutual funds through our earlier distributor model, you can visit this link which can also be seen on the footer as non-direct regular funds on coin website.
Do check this link on tradingqna, for all FAQ on coin.
We are able to work at such razor thin margins as a business by keeping our operational costs low and not spending on advertising. Do help spread the word. You would not only help us sustain the extremely low pricing model but also maybe help your friends and family save lakhs of rupees as commissions on mutual fund investments that they might be paying unknowingly.
Go direct, http://coin.zerodha.com/
Happy Investing,