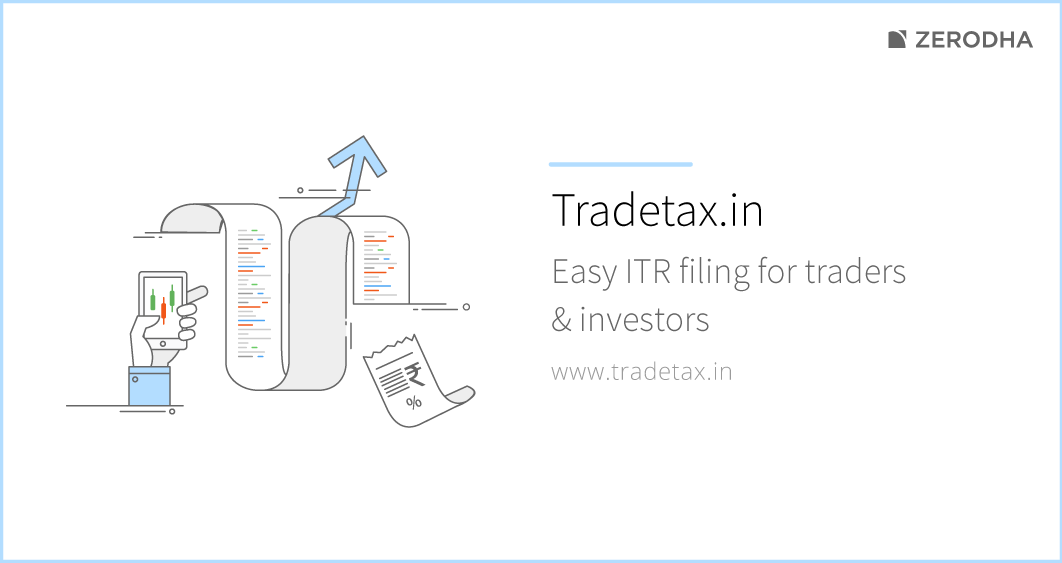 Traders,
One of the most popular requests we get every tax filing season from traders on our education modules on taxation is, "Why don't we also help them with tax filing and audits".
Tradetax is a Rainmatter initiative formed by a team of experienced Chartered accountant's (CA) with trading knowledge. We are the same team which has put up taxation module on Varsity and answered thousands of queries. We have also filed multiple petitions to the finance ministry, exchanges, and regulatory authorities on rules which cause inconvenience to the broader trading and investing community.
We will help you with filing your income tax returns, answering income tax notices, and any tax related work when trading the markets. This is a commercial venture, so there will be costs involved. Rs 6500 onward for traders with no audit and Rs 10,000 in case of audit. Fees will increase based on volume of transactions.
We will continue to answer all general queries on Varsity.
Why?
As an investor or trader  on the exchanges, job doesn't end at receiving  contract notes. Taxation is a very critical aspect which most traders don't give importance to. Even many CA's don't understand how to file income tax returns (ITR) for a trader, especially intraday and F&O. Mis-filing or non-filing can lead to unnecessary hassle of having to answer IT notices.  Answering many queries and requests on taxation, it was obvious that that there is a gap to fill.
Visit Tradetax if you need an experienced CA to file your income tax returns.
Visit Varsity if you want to learn everything about taxation when trading the markets.
July 31st is the last day to file ITR for non-audit cases and Sep 30th for those who need an audit.  Ensure to file your returns within the specified time.
Happy trading,