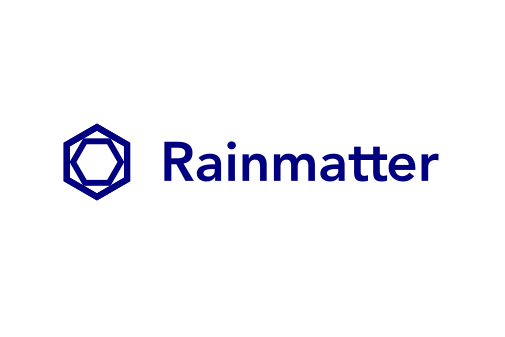 Edited: 1st Feb 2022 after the budget announcement that surcharge on LTCG (Long term capital gain) of unlisted companies to be capped at 15%. Overall LTCG for unlisted companies now drops from 28.5% to 23.92%. 
We get a lot of credit for bootstrapping Zerodha and building the business without raising professional money. I have always wondered why fewer startups opt to bootstrap instead of raising venture capital, especially in a country like ours, where historically businesses were built using personal capital and debt, and the VC/PE industry is relatively new. What is the reason for such a dramatic and quick shift?
I just finished reading Sapiens: A Brief History of Humankind by Yuval Noah Harari — by far the best book I have read. Thousands of years of history shows us that from the time there was money, human beings have always found ways to acquire it using the path of the least resistance and most efficiency. Of course, the world has been flush with liquidity in the last decade and this money has found its way to India due to the growth prospects of our country. This capital has made it easier for entrepreneurs to raise money. But I also think there is a far simpler reason for this dramatic shift. Everyone, from promoters of businesses to professional investors, now chase "growth" and increase valuations to sell their stake in the business instead of trying to earn profits and taking the earnings out through dividends — to save on taxes and earn more efficiently.
Let me explain with an example. Assume company "A" has 5 promoters, each holding a 20% stake in the business. Say this company earns a profit before tax (PBT) of Rs 100 Cr in FY 2019/20. Say the promoters decide to dividend out the profits. Here are the taxes that will have to be paid:
Corporate tax of 25.17%: ~Rs 25 Cr

Dividends taxed in hands of the promoter at 35.88% on Rs 75 cr (the highest slab with cess): Rs 26.91 Cr
Total tax = Rs 51.91 Cr
So the money promoters actually receive from the PBT of Rs 100 Cr = Rs 48 Cr. Or a whopping tax of 52% on PBT.
An alternate means for the promoters to take the money out is by selling a small stake in the business.
Assume that the company is growing 50% YoY (Year on year). They value it at say 50 times its pretax profits or Rs 5000 Cr and sell a 2% stake to a professional investor. This gain on selling the shares is considered Long Term Capital Gain, which is 20% for unlisted companies (surcharge capped to 15% Post-2022 Union Budget). Assuming the company is 5 years old, the net tax after indexation including surcharge will be 21% of Rs 100 crore or Rs 21 crores.  If this company IPOs, then LTCG including surcharge will be ~12% (10% LTCG + surcharge) or Rs 12 crores. 
That is Rs 21 Cr (unlisted) & Rs 12 Cr (listed) vs 51 Cr (Dividend earning) — a whopping lower tax payout by selling a stake in the business vs taking profits as dividends.
This might not seem a fair comparison because the promoters selling a stake still need to pay corporate tax of 25% on the Rs 100 crore in the above example. But what if they spent all the cash flow on growing fast trying to increase the valuation even further? There won't be any corporate tax to pay then! 
The professional investor
The mandate for a professional investor is to earn the maximum returns in the most efficient way possible for the money they manage. Naturally, this investor, like the promoters, now looks for a return on investment (ROI) in terms of selling his or her stake at a higher price to someone else rather than trying to earn from dividends due to the tax inefficiency. Growth is a fatal attraction for all professional investors. So, for example, our company A uses the Rs 100 crores of pre-tax profits that weren't taken out as salary or dividend and spends the money to grow faster than 50% YOY, becoming attractive to a new investor at a higher valuation. An efficient way even for the investor who came in at Rs 5000 crore valuation to generate returns.
Thanks to the excess liquidity in the world economy over the last 10 years, and with professional investors competing with each other chasing companies showing growth, the definition of "growth" itself has changed in a short time. It isn't just revenue growth anymore—it can also be increasing user counts irrespective of revenue. Users who potentially can be monetised at a later time, but used for calculation of valuations today.
This isn't just a startup phenomenon, either. Look for how many of the largest new-age publicly listed tech businesses give out dividends or show profits. The few that do show profits end up saving a lot of taxes by using a complex tax structure, generally involving a tax haven. Facebook, Netflix, Google, Tesla, and Amazon haven't paid out any dividends. But these have been some of the best-performing companies in terms of stock price over the last couple of decades. As an investor, professional or retail, the job is to select stocks that can give you the best ROI.
The method to pick a company to invest in today's world isn't really Price-to-Earning (PE) ratio, dividend yield, etc.—it's growth! It doesn't matter if the company has no revenues or profits or doesn't give out dividends. As long as the company is able to continue growing fast by redeploying the revenue generated and capital raised, the value of the investment will most likely go up as there will always be another investor willing to pay a premium. For good or bad, this is the hallmark of capitalism. By the way, you probably now also have an idea on why almost every term sheet offered by a VC/PE has a clause around the company going IPO, listed for lowest tax apart from better liquidity. We had written this post with things to keep in mind when investing in high growth, low/no-profit businesses that are now trading on Indian exchanges. 
Why not do the same at Zerodha?
Quoting from our 2020 anniversary post: 
If you were to ask me about our journey, I'd say we are most proud of building a large and resilient business that has zero debt, is profitable, and continues to innovate and prioritise customer interest over business growth constantly—a business that can ask itself "growth at what cost?", helps grow the ecosystem it is in (Rainmatter Fintech) and gives back to society (Rainmatter Foundation).
All of this wouldn't have been possible without your love and support. We can run our business this way primarily because we were fortunate enough not to have to raise external capital from VCs, PEs, or an IPO, all of which come with the pressure to grow fast at any cost. And this has been possible because we could grow our business to over 8 million customers without having to spend any money on marketing and advertising, relying solely on the word-of-mouth referrals of happy customers. The fact that we are now cited as an example of how one can build a large business while being rooted in first principles is heartening and humbling.
So …
A tax arbitrage definitely exists between trying to earn by chasing growth and selling a stake in the business over trying to earn profits and taking out dividends. Should this arbitrage exist or not is debatable. The country needs both types of companies, ones that are aggressively spending on growth, and those that focus on profits and dividends. The way to ensure there are more profitable startups is by not having such a huge tax arbitrage. Otherwise, as they say, money is like a river, it flows where the conditions are conducive to its flow. Companies aggressively spending on growth (apart from the money given back to Apple, FB, Google, etc. in the form of advertising spends which indirectly goes back to the investors funding the growth) will ensure that capital is plowed back into the economy and help the country grow. While those focusing on profits and dividends are going to be resilient and help the economy even if the growth stops for a bit.