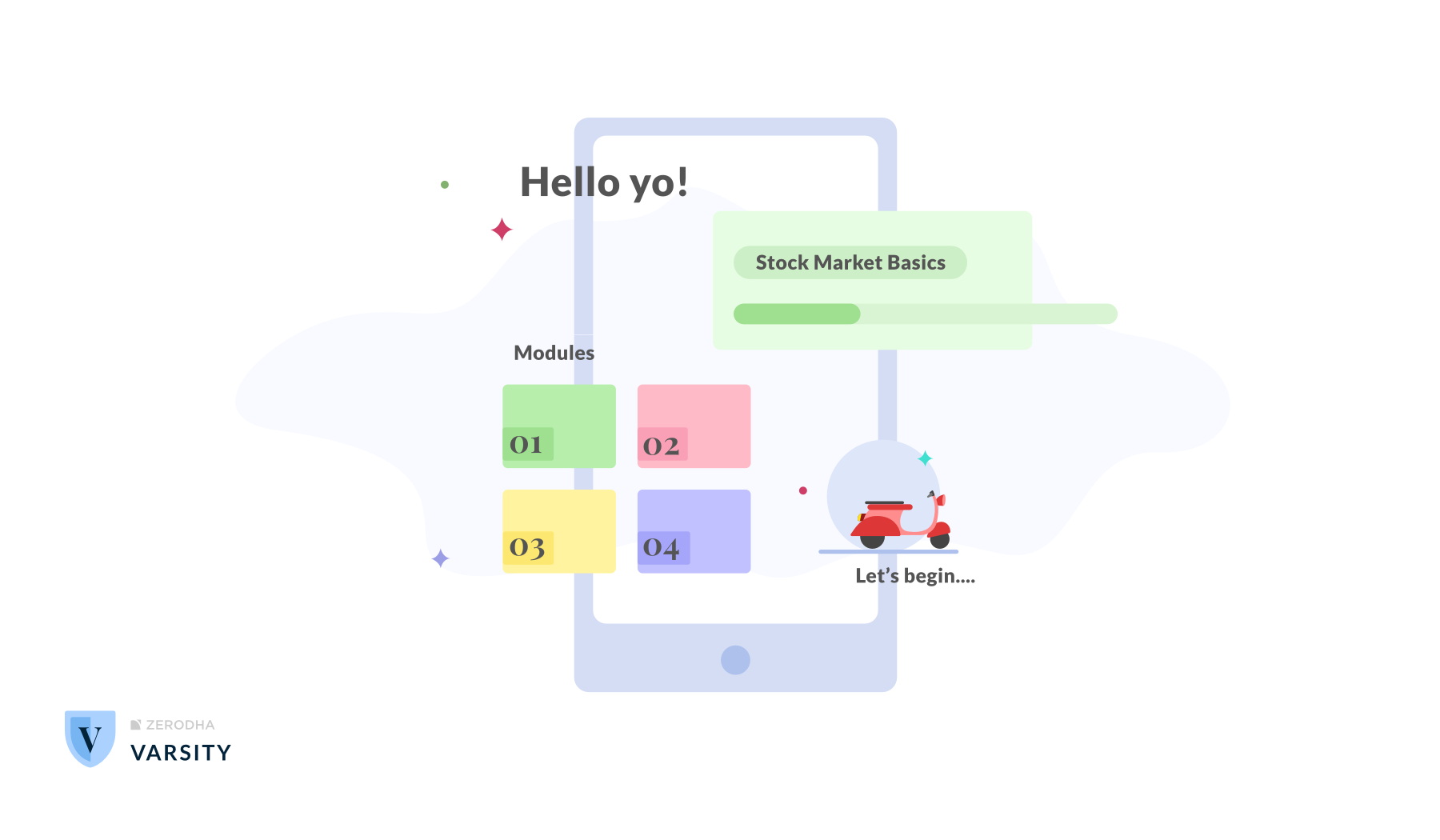 Traders and Investors,
Education and sharing knowledge has always been at the forefront of everything we do at Zerodha. Over the years, we have done this relentlessly via various channels and formats – Varsity, Webinars, TradingQnA, Z-Connect itself, and through partner platforms such as LearnApp.
We are now pushing ourselves to take this effort to a whole new level.
After 14 months of painstaking efforts, we are finally happy to announce the launch of 'Varsity Mobile App'. Zerodha Varsity, as you may know, is our flagship educational initiative, which provides you with highly structured and detailed notes about literally everything you need to know about trading and investing. This is available online and is free to access for all. We now have a mobile avatar of Zerodha Varsity, which retains the goodness of the rich content of the Varsity web version plus introduces several features which enhances your learning experience.
We are launching the Varsity app with two modules – 'Introduction to stock markets' and 'Technical Analysis', but over time we will add all the other modules as well. Here is a list of features that we think are really cool –
Content
Choose a difficulty level to start learning. Each difficulty level has several chapters with bite-size cards for the ease of learning.
All the content is neatly organized to ensure continuity in learning.
Goals and Streaks
Streaks help you figure out the consecutive number of days you've managed to hit your daily goals. Your objective should be to maximize your streaks.
Quiz
Make sure to give your best attempt at the very first shot. Subsequent quiz attempts will reduce the points scored per question, so it is in your best interest to give your best shot at your first attempt.
Certification
Besides, the certification quiz is timed and it is in your advantage to finish the certification quiz in one go. Good luck! 🙂
The Wall
Make sure you regularly check for updates on the Wall. Who knows – you may find your next trade or investment idea! 🙂
Themes
Switch to a theme you like. You can play around with the font size too.
And there are plenty of other features, which we are sure you'd appreciate. The app is available on both Google play store and the App Store for iOS.
Download the app on Google Play store, please share your reviews, Don't forget to rate the app, hopefully with 5 stars! 🙂
Happy learning!