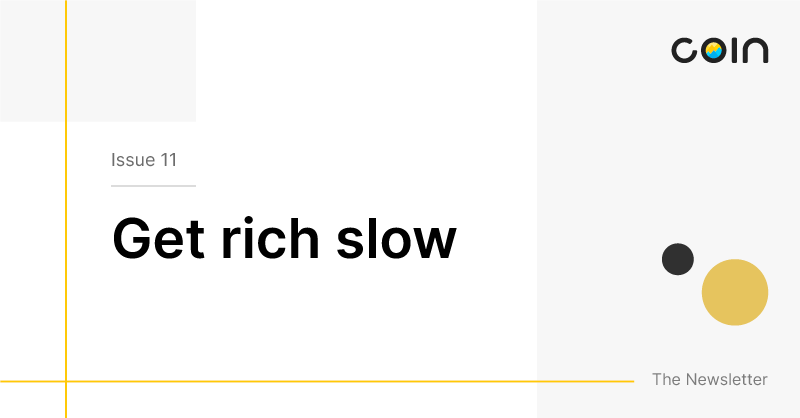 99% of people reading this article will have two reactions: they'll ignore it or think I'm a moron. So, why write? I don't know; it's an itch I can't scratch.
If you are on Twitter, you must have noticed the backlash against influencers of late. It started with the expose of some finfluencers faking P&L screenshots. Soon, this descended into a mudslinging contest between the less unsavory characters accusing the more unsavory characters. It's incredible to see the less unsavory claim the moral high ground. Everything is relative in life, I guess.
In the last five-odd years, financial influencers, or "finfluencers" have built humongous followings on social media platforms like YouTube, Instagram, and Twitter. Their popularity has exploded after the pandemic, given the massive influx of new people into the stock market. These people create content on everything from what stock to buy, how to make 1% a day, why Warren Buffett is an old guy who has no clue what he's talking about, and why Jerome Powell, the chairman of the Fed, sucks at his job. There isn't a subject these influencers don't know about. Very wise people.
There was a time when new traders and investors would make the mistake of relying on stock tips from business news channels and random WhatsApp and Telegram groups, but times have changed. Today, most new investors in the markets get their investing advice from these influencers.
As counterintuitive as it sounds, we need influencers. Not the loudmouths who promise to make you rich in 12 days but people who teach about trading, investing, personal finance, etc. There's absolutely nothing wrong with that. Markets don't expand in isolation—it takes a village. But the issue is the incentives.
The irony is that there are genuine folks who publish some amazing videos on trading and investing, but they only get 8 views. On the flip side, the loudmouths who have no clue about finance but say stupid stuff like "how to make X lakhs in 7 days" get lakhs of views. Nobody likes to make money slowly, so nobody watches or reads sensible videos and articles. Everybody wants to get rich, and there are thousands of shady characters catering to that greed that have become popular. These people make more money in a month than most people in a few years 😞
Let me tell you a secret: trading is hard.
I know you're shocked.
As Nithin keeps saying:
"Trading actively is the toughest way to make easy money in life."
Don't be disheartened. There are ways to get rich quick, but you're not going to like them:
Born rich, but this is not in your control.
Marry rich, this may be in your control.
Become an influencer.
Run ponzi schemes.
Being a finfluencer is really easy—saying random things with confidence is 80% of the game. Greed will take care of the rest.
Start a YouTube channel; you don't even need to know the basics of markets. 

Start giving random gyan. You can copy this from books, videos, and tweets. The key is to say it with a cool voice. You need to look wise and come off as a philosopher. 

This is optional. Take some trades and buy some stocks. If you make money, share it everywhere. If not, ignore it. You can even fake screenshots. 

Start trading seminars and coaching classes.  

Be controversial on social media. Controversy attracts new followers.  

Whenever your tips work, promote the hell out of them. If they don't work, you had family issues, and you weren't in the right mindset to make people rich.

Become rich. 
I'm kidding, but this is how fraudsters operate. So the next time you see this pattern, you will hopefully be a little more skeptical of outlandish claims.
Greed is one of the most destructive emotions. It destroys common sense, rationality, and critical thinking. It creates tunnel vision, where you focus on impossible financial outcomes while ignoring all evidence to the contrary. This greed-induced myopia is a big reason why people fall for financial scams.
If you don't want to become rich this way, then the only alternative is to get rich slowly. Even before that, ask yourself this: If someone knows how to become rich in 12 days flat, why would they sell that information? Wouldn't such people keep the information to themselves and become rich instead?
What disturbs me the most is that a lot of people who take trading and investing advice from these influencers are young. On the one hand, I believe there's no better teacher than experience. If these people lose money by listening to influencers, they'll learn more than reading 100 books. Learning the hard way when they are young and have less money is better than learning the costly way later in life. On the other hand, I also realize that if their first trading and investing experience is bad, they can lose trust in the markets and never invest again. That's bad for the markets.
But the bigger problem is that these young people are missing the point if they think they can make a lot of money quickly. They won't have a lot of money, and that's why they fall for these make 1% a day sales pitches. Of course, they could borrow money to invest for the long term in weekly options, and there's some indirect evidence of that.
If you are young, what do you think is your biggest asset?
If you think it's your parents assets, small savings, bike, car etc.—then you are wrong. When you are young, your biggest asset is you. In other words, it's your future earnings potential. As obvious as it seems, human capital is not well understood. In fact, I didn't know it until my late 20s. I had written about it earlier this year, here's an excerpt:
But let me ask you this, what's your biggest asset?

It's not your house, land, or your investment portfolio, it's your human capital. In other words, human capital is the present value of your future earnings potential. We think that we are working to build financial assets to retire comfortably. But we're converting our human capital into financial capital.

People don't understand this concept well, and most financial planners don't even include this as part of the financial planning process. All the conversations revolve around stocks, mutual funds, and asset allocation. They don't understand that the source of financial wealth is human capital, not the other way around.

In summary, the most valuable asset that requires the utmost amount of care and consideration is not your investment portfolio, but your human capital.

The younger you are, the higher your human capital. If you're reading this, you'd be well aware of the magic of compounding on your investments. But imagine the power of compounding your skills. The rate of return from improving your skills and knowledge will be far greater than the rate of return on your investments.

The rate of return on your human capital determines your savings rate. It is far more important than the rate of return on your investments.
When you are young, trying to get rich from weekly options because someone said so on YouTube is stupid. I'm not saying don't trade, do it, but with money you can afford to lose. There's no better way to learn about the markets than by playing around. Just don't assume trading will help you get rich quickly—it won't. Odds are, you'll blow a lot of money and have an awkward conversation with your parents where they look at you with regret. If you spend time investing in yourself, the potential returns are far higher than hitting the lottery with an OTM option. It's a very unintuitive way of thinking, which is why most people don't get it.
You also need to have the sense to distinguish sense from nonsense. Basic financial literacy in the 21st century is a life skill. If you can't distinguish between what's useful and what's BS, you'll end up doing dumb things by listening to random people. At the bare minimum, you need to know enough to distinguish sense from nonsense when people give advice like this:
Your friend recommends a new, revolutionary crypto token whose price can only go up. He says the price falling is illegal. 

A colleague has discovered a new financial product that offers double the Nifty returns with half the risk. 

Your dad says emu farms are a golden investment. 

That lady who points fingers northeast and southwest on Instagram Reels wants you to buy an awesome insurance product that will double your money. 

That dude on YouTube says you can conservatively make 1% a day trading.
Having said that, asking people to forget about getting rich quickly is like convincing a person who wants to buy a Ferrari to buy a Maruti 800. If you do, you'll get punched in the throat.
This is why I started this article by saying people will ignore it 😢
But if you belong to the 1% of people who might see the light, here's some advice. If someone tells you that you can become rich quickly, he's either lying or trying to make you a fool. You can, however, get rich slowly if you are willing to be patient. Even before you start investing, the first thing you need to realize is that unless your full-time job involves managing money, investing is a giant distraction. The best thing to do is start a SIP in a couple of equity index and debt funds and do something useful with your life. I know you'll ask me what fund, how much, etc. Lucky for you, I've written about it numerous times: 
Keepsakes
Only two people can get rich quickly: a liar and a scammer. 

Loudness is not equal to smartness. Pick your role models in the markets carefully. 

Know what your edge is. Not everybody can be a

good trader

or stock picker, and that's okay. Not everybody can be good at everything in life. Accepting that sooner will help you save a lot of money and grief. 

Having the right expectations is key. Understanding

base rates

will help in all aspects of your life. 

Knowing the basics of finance and money is a mandatory life skill in the 21st century. You don't need a Ph.D. in finance, but knowing the basics will help you a lot. 

If your full-time job is not in the markets, then they're a giant distraction.  

Learning by watching videos is okay, but once in a while, be adventurous and try reading a book. Do you know a book? That thing that most people use as a paperweight.
Nithin and Abid had a wonderful conversation with Sandeep Parekh, India's foremost security lawyer, on the topic of regulating influencers. It has a ton of insights, not just on regulations but on trading and investing as well, I can't recommend watching it enough: 
Have questions? Ask them here on TradingQnA.