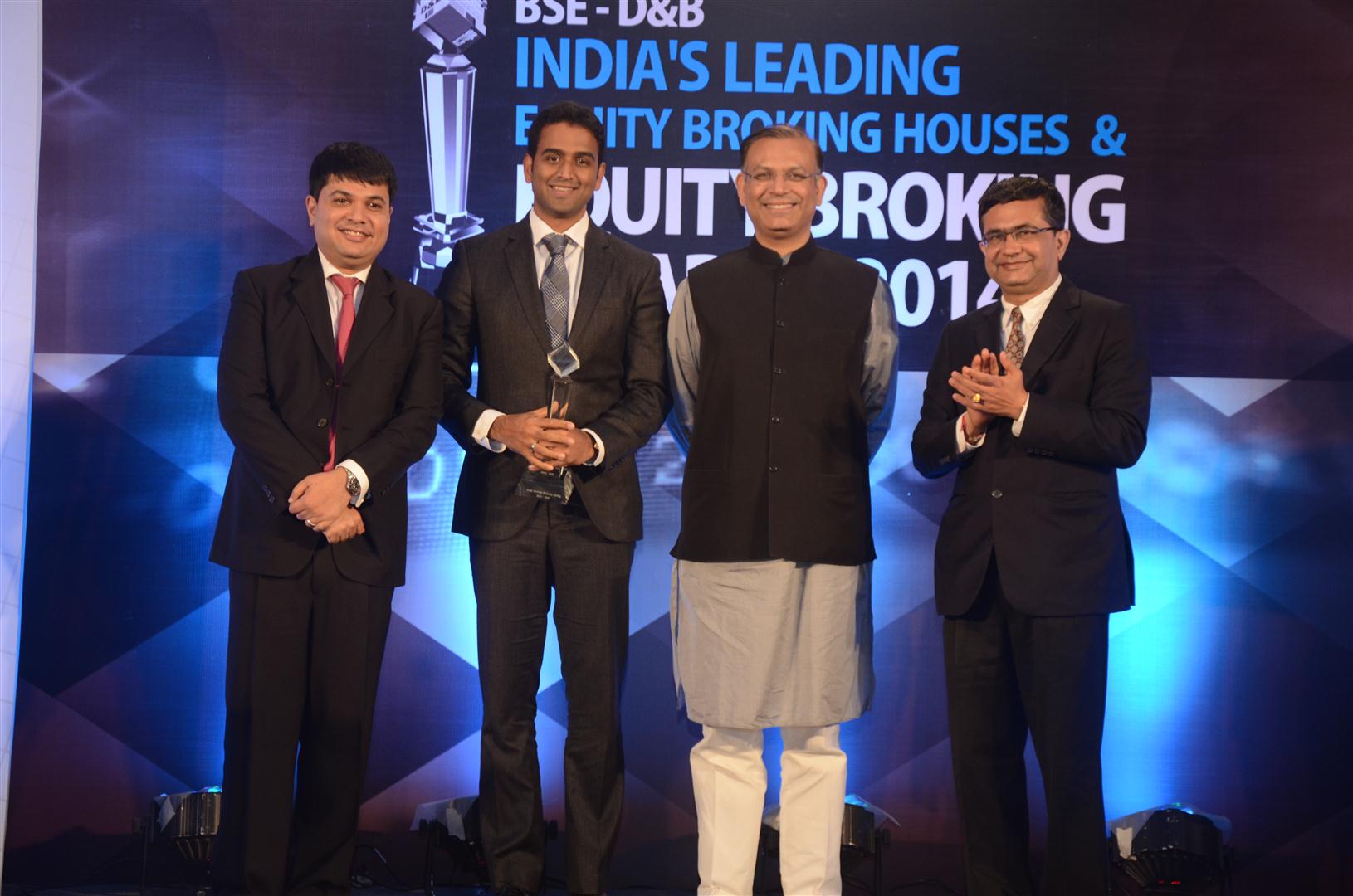 Updated post on October 1, 2015, after winning the award for the second year in a row. First time for FY 14 on November 1, 2014, and second for FY 15 on September 30, 2015.
Fellow Traders & Investors,
November 1, 2014
It gives us great pleasure in letting you know that your brokerage, Zerodha has won the Dun & Bradstreet / BSE "Emerging Equity Broking House 2014" award. This is the most prestigious annual award in the broking space, and we were privileged  to share the stage with other award winners—industry stalwarts like Axis Securities, ICICI Direct, Edelweiss, Angel Broking, Kotak Securities, and SMC Global.
All the 150+ people from Zerodha thank each one of our 40,000+ clients from the bottom of our hearts. This would not have been possible without your love and continued support.
The awards are given considering our trading turnover, strength of our balance sheet, profitability,  growth rate, and innovations in the business.
I would like to assure you that this is just the beginning. With Pi, Q, Quant, and Kite (our upcoming HTML 5 platform) – and all the other initiatives. We will continue to innovate and hopefully give you an edge for decision making and trading/investing.
October 1, 2015
We have just won the same award for the second time in a row, for the year 2015. We are now a team of over 220 and 70000+ clients, with super successful products in Pi, Kite, Q & Quant. But we are still an emerging brokerage, and hopefully this is just a start of all the products/tools we will build for you. The other winners this year were: ICICI securities, Axis Securities, Edelweiss, Angel broking, and Motilal Oswal. Some pics from the event below.
Thank you all once again,
Make in India,