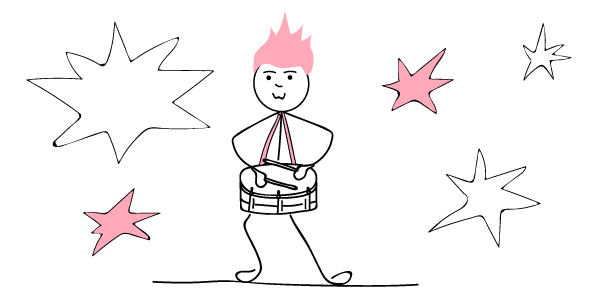 Fellow Traders & Investors,
Greetings from [email protected]!
We are happy to inform you that the module on Futures is finally done. The futures module consumed a little more time than what we initially anticipated, apologies for this and thank you for patiently waiting for the content.
We are now all geared to start work on the Options Module. Here is the game plan –
Options is a fairly vast topic, hence we will divide options into two modules – Options Theory (Module 5) and Options Strategies (Module 6)
The Options Theory module will contain all the topics related to Options that you will ever need to know from a practical stand point – including Option Greeks, its applications, practical use, calculation etc
The Option Strategy module will concentrate only on Option Strategies. Each chapter will be dedicated to a particular option strategy where we will discuss everything related to that particular strategy

For example if we are talking about a strategy called 'Straddle' then we would discuss in that chapter – when to initiate a straddle, when not to initiate a straddle, break even points, strike price to consider, risk management, P&L management etc

While the focus will be on the Indian markets, please do remember the same can be applied to any option market in the world
We will not attempt to speculate on timelines for completion of these modules, as you may be aware that 'Options' is a fairly complicated topic. However we would like to make a very bold statement and give you this assurance – We will work hard to ensure Zerodha's option module will be the most comprehensive and practical guide to professionally trade Options. At every stage we will attempt to draw a line between 'good to know' theory and the practical face of it, thereby drastically boosting your learning curve.
In order to achieve what we are assuring you, we have set some rigorous objectives for ourselves. Allow us to share the same with you –
Both the modules will ensure you would be comfortable with the language of the options market
We will impart all the theoretical and practical knowledge required for you to professionally trade options
We will ensure your options trading thought process will be in line with an institutional thought process
Make you familiar with the conditions under which the option strategies would work well and conditions under which they would not
Ensure at the end of these two modules you will be able to –

Identify opportunities in the options market
Execute the options trade independently
Manage the trade from initiation to closure
All we need from you is your patience, willingness and enthusiasm to learn, and your constant feedback. Please do ask us your queries on the comments section which appears at the end of each chapter – it not only helps you get an answer for your query, it will also motivate us to work harder to give you the best content possible.
So stay tuned, stay hungry for more, and stay connected.