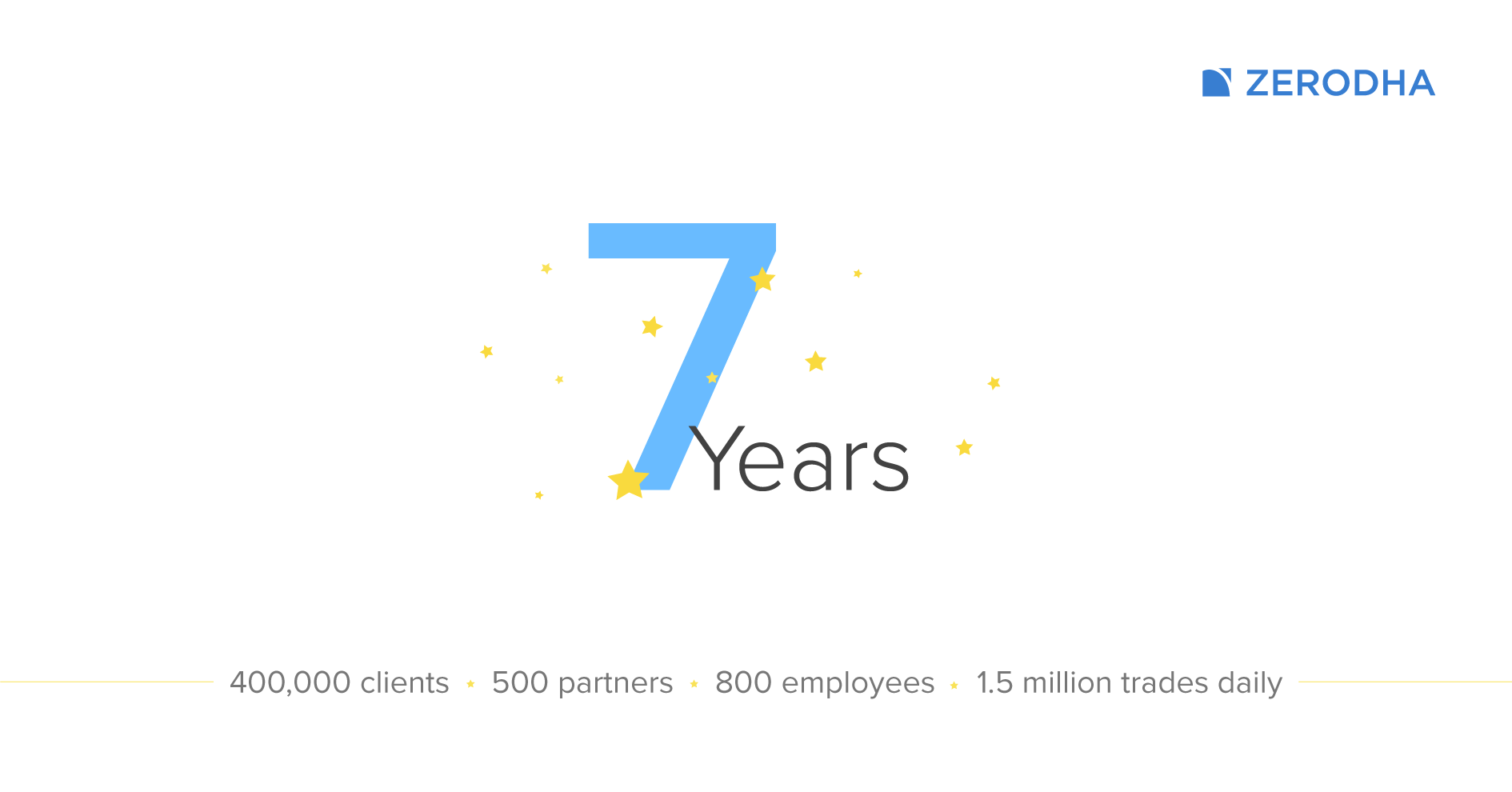 Traders,
We turned 7 years old on Aug 15th and I'd like to start off by thanking all of you, our clients. We have had a great journey as a business and it wouldn't have been possible without your love, support, and patience. In this post, I'll update you on what has been happening over the last year and some of our plans for the future.
Highlight of our journey so far
This Aug 16th, I, along with a group of entrepreneurs, were invited for an interaction with our Hon'ble PM Shri Narendra Modi on the subject of transforming India. This is a huge milestone for us as the PMO recognizes our contributions to the industry.
Personally, I was blown out of my mind after hearing our PM's vision for India. I was also fortunate to meet several prominent ministers of the cabinet including the Hon. finance minister. I've come back from this interaction all the more determined and inspired to help grow the capital market ecosystem in India, create job opportunities, and continue wow'ing all of you as we always have.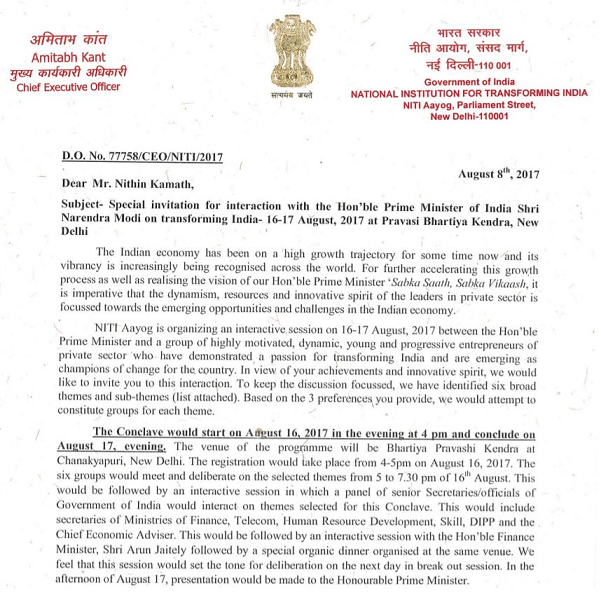 Business updates
Having added over 250,000 clients in the last year, we're now the 7th largest broker in India in terms of active clients. With a total of 400,000 clients, we now contribute to over 5% of retail trading turnover on the Indian exchanges every day.
We've added almost Rs 300 crores in direct mutual fund AUM in less than five months with Coin, and helped clients potentially save tens of crores in upfront and trail commissions that would have otherwise been paid to distributors.
Our team now has over 800 members with an additional 500 partners all across India. Our technology, infrastructure, and bandwidth costs have quadrupled. Yet, our scale ensured that we were able to close the last financial year amongst the most profitable retail brokerages in India with zero debt on our books.
We have just received our NBFC license and will start our loan-against-securities business shortly.
Our success online is evident in our Alexa ranking (top rank amongst Indian brokerages), Google trends (most searched broker on Google), and SimilarWeb (in the top 20 financial websites in the world). We've achieved this organically through word of mouth and zero paid advertising. While these are only a reflection of our success, I thought I'd highlight these as mischief makers have been trying to tarnish our name by spreading unfounded rumours (most commonly on platforms like WhatsApp).
Product updates
Kite 3.0
We've rewritten Kite and its backend from scratch (new technologies, new architecture) for even bigger scale, better stability, and increased performance. The new frontend will be released soon with several new features that you have been waiting for. Significant parts of the backend has already been replaced over the last few months. On an average day, Kite processes over 300 million requests during market hours, with peaks of more than 20,000 requests per second. These are technical details, but I'd like to highlight them nevertheless to give you a hint of the engineering complexities and scales at which we operate, more than any other broker.
We're also working on a unified experience across all our platforms and partner platforms, where you'd be able to use your Kite account to gain access to everything. Just one password to memorise.
Kite Connect API 3.0
Our "broking as a service" platform, the first of its kind in the world, now powers several financial businesses; our partners, smallcase and Balance, to name a couple. We have been working with many product companies who are integrating Kite Connect into their offerings. For instance, imagine a personal finance management app that automatically picks up stock and mutual fund holdings from your Kite account to visualize your portfolio.
We continue to add new features to our Kite Android app and our brand new iOS app was released recently.
Q – Backoffice 2.0
Though much later than originally anticipated, the new Q is now fast nearing completion. Again, this has been done from scratch using new technologies. We hit a lot of roadblocks trying to replace the entire backend and moving enormous amounts of data. Our holdings, positions, P&L history, and ledger data now account to more than 1 billion rows, and it keeps increasing every day. This has been quite a learning experience and we've pushed a number of limits. In addition to technical challenges, the lack of clear specifications on a lot of processes afforded to us by the exchanges and our regulators, even as a broker, have cost us time.
We've also been working on improving several other areas of the backoffice. For instance, you may have noticed our new and improved payment gateway flow, which integrates directly with banks.
Coin / mutual funds
In addition to saving our investors significant amounts of commissions by offering direct mutual funds, we've been working on a completely new experience for Coin. All this while, it's been a self-service platform where you search for the fund you want to invest in, but the new Coin should be a great discovery platform as well. A stand-alone Coin mobile app will also follow.
We're also working on enabling funding of direct mutual fund purchases on Coin right from your bank account.
Fintech startup partners
Two more fintech startups have been recently incubated under Rainmatter, Zerodha's fintech startup fund. I am very excited about the cutting edge products they are going to bring to you! This takes the number of startups we've funded to help grow the capital market ecosystem in India to six – Tradelab, smallcase, Balance, Digio, and the two new additions (formal announcements will follow).
Infrastructure
As brokers, physical leased lines pulled from the exchanges are fundamental to our operations. Getting a leased line is tedious and extremely time-consuming, where a single line can take several months to be commissioned. Despite this, over the last year, we've quadrupled the number of our exchange leased lines for increased capacity
We are also investing heavily in a disaster recovery setup at a new data centre in a completely different geographic location.
There are of course numerous other things that we're working on. As always, I thank you for your continued support.
Happy Trading,