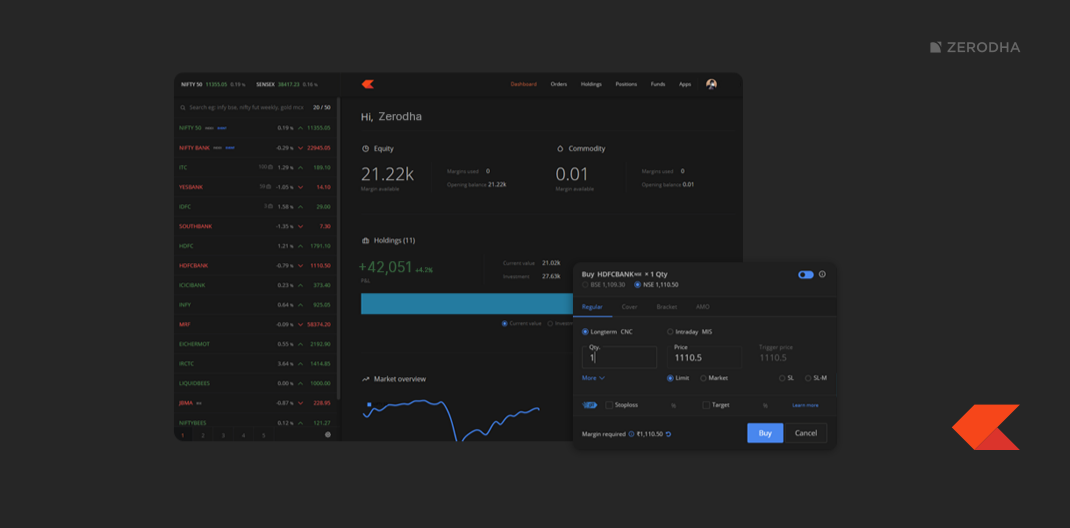 Dark theme
A dark theme for Kite web has been a much-requested feature for the past several years, and it's finally here! You can now switch to dark mode on kite.zerodha.com from the "My profile" section as shown in the GIF below.
Simplified order window
While Kite was built with simplicity in mind, we realised that a lot of terms on the order window like "CNC", "MIS", "NRML", etc. weren't really the most straightforward terms for someone new to the markets to understand. And so, we have now further simplified the order window as shown in the image below.
While the new order window is much simpler, we have taken utmost care to ensure that if you have been using Kite for a while and gotten used to the old order window, your experience remains the same, if not better.
We hope these enhancements make your Kite experience better. 🙂