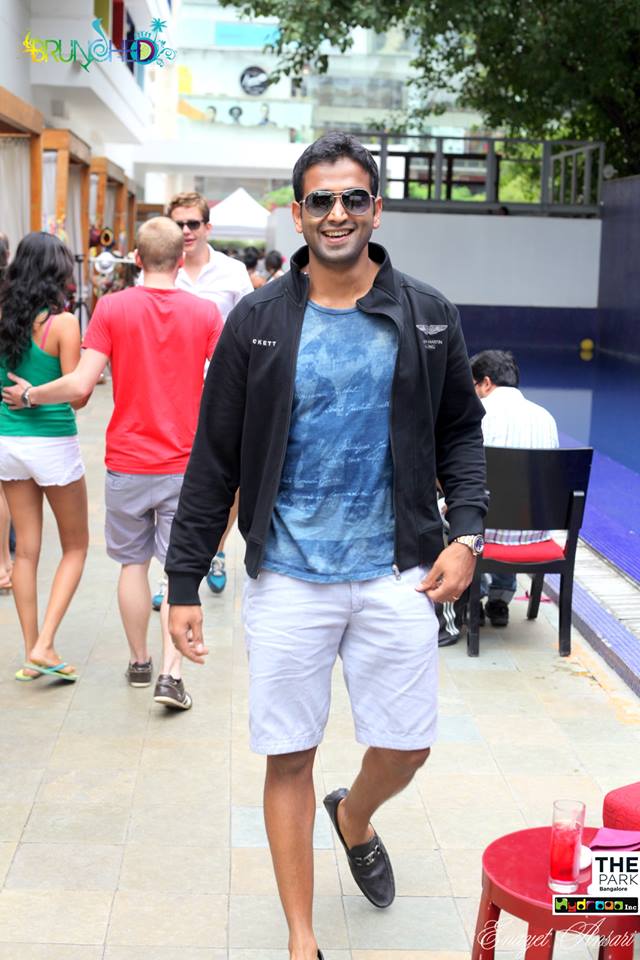 Traders,
Since we are profiling winners – traders who are successful trading the markets and get them to share ideas, we thought why not Nithin, an astute trader himself. It is Nithin's idea to have the Winners' section and the following interaction to share what helped him while trading. He writes on Zconnect, am taking over from him this time.
Hanan
Team Zerodha
1. They say a trader is for life and if he is trading well he would never do anything else. Why stop trading and get into broking?
Who says I have stopped trading? Isn't starting and running Zerodha a trade?
On a serious note, 2008 was a very good year for me trading the markets and 2009 the most frustrating, especially more so because it came on the back of a year where I had felt invincible. In 2009, the markets were stuck in a range without any trend, chopping me like crazy and that is when there was a day when the markets were closed, hitting upper circuit after the election result. I was not holding any position into the event, usually I always went into a big event with a long straddle (buy both calls and puts) with 5 to 10% of my trading capital. This could be said as the defining moment of my career. I realized that there wasn't as much passion for trading after being in it for almost 12 years, of which 8 years were spent trading full time and 20 to 100 trades a day (I was essentially a scalper), a huge emotional roller coaster.
After going bust earlier in my trading career in 2001 when I had to join a call center, I have never been the kinds who used to put a stop loss on every trade, but I knew there had to be a stop loss on trading itself this time around. So I didn't stop at the top of my game, but you could say around 20% draw down from the top after starting at Rs 2000 way back in 1998 to being able to setup a brokerage firm from just day trading the markets. What also helped me switch was the fact that my younger brother Nikhil had started trading and you could say it is genes, but we were ending up taking similar trades and I knew the odds would be higher of him winning with the edge he had in terms of being almost 7 years younger and smarter than me.
2. Never used to put stop losses? Are you serious? Isn't this what every person on TV keeps asking you to put?
Yes, it might sound strange when everyone around keeps bombarding you to keep stop losses. Not having a stop loss is what kills an amateur and too many stop losses is what kills a professional. One of the things that I can attribute some success of my trading was of knowing the fact that at a particular point on a trade there are only 2 things you can feel either right or wrong, if you feel wrong exit and you feel right hold it. But you can run such a strategy only if you are not heavily leveraged because if you are, the damage can be extreme because of having no stops in the system.
So what is the right trading size?
Personally, I have always gauged my correct trading size based on if I can take a position and walk out not worrying about what is happening to my position.
I have essentially been a Nifty trader my entire trading career and would be running multiple strategies; the more strategies that were giving an entry would mean adding up the position. So typically 80% of my trades would have been just with 5% of my trading capital and the remaining 20% would have a higher position size of upto 40%, because I would have added more as and when any other strategy would give me an entry and this would usually be like pyramiding a position, (pyramiding: you increase your position only if the existing position is making profits).
On the similar logic, I never used limit orders, the reason being at a particular time I felt you can either feel bullish, bearish or nothing. If you feel nothing don't do anything, if you feel bullish buy and if you feel bearish sell. I didn't understand the logic of saying Nifty is 6000, if it comes to 5995 I will buy, because you are now trying to go take a trade against the trend. I could afford market orders because I was trading Nifty, otherwise in today's liquidity scenario the impact cost might hit you on contracts other than Nifty especially if you are trading a decent size.
3. What kind of strategies were you following?
Strategies evolved over time, but I have always believed that it is not the strategy that makes money; it is everything you do around it that does.I can have the best strategy in the world, but still blow out with a bad money management strategy and similarly with good money management skills I can make profits even from an ordinary strategy.
A few things that I have essentially followed in my life were to never go against the trend and technical analysis worked the best to tell you the direction. I would mix TA with something else like open interest data, volume data, option PCR, etc. I kept increasing the position as and when more conditions gave a green signal.
There is no holy grail of trading that can make money consistently. In the markets and in life, there are things which are under our control and things which are not, no point worrying about what is not under your control. Similarly, whatever strategy you use, there is no one who can control the outcome of it, but the idea is to be on top of what is in your control, essentially your money management skills.
The important thing to do though, is to put your buy and sell entry strategy on paper, which I guess a lot of amateurs/beginners don't. Because as soon as you put it on paper and start tracking the performance, you will automatically know how to improve it, but do put the strategy on paper and maintain a journal of its performance.
4. What is your call on leverage?
Sometime around 2006, I had attended a seminar where Rakesh Jhunjhunwala was having a Q&A session with the audience, predominantly traders. RJ kept talking about how you need to invest and get that 20% compounded interest, shouldn't trade F&O or take any leverage.
I stood up and asked, Did you turn your Rs 5000 to Rs 5000 crores without any leverage?
He smiled and didn't answer the question.
For someone trading the markets actively, leverage is probably the most important tool, it is like a WMD (weapon of mass destruction), you need to know when to use it. But leverage, like WMD is not what mere mortals can handle, it has ruined many lives. I have had friends who trade brilliantly in demo conditions and fail in real markets, mainly because they couldn't handle it.
I guess it is very important to analyze if you have it in you to handle leverage, if not it is best to avoid, because not handling leverage well would be detrimental to both our financial and personal health. If we can't handle leverage, best to stick to investing in stocks as RJ said and wait to hit the next Infosys/Reliance.
Though, I personally believe that we don't need a stop loss for every trade, I know it is needed for trading itself. You need to know when to stop trading. This is not something a broker will ever tell you because you are earning him brokerage, but make sure if you are not enjoying what you are doing, stop it immediately or else you will eventually be forced to with a big dent to your trading account. There is nothing to be ashamed or egoistic about it, I can proudly say that I personally put a stop on trading when I felt a drop in my levels of passion for it.
5. Any advice for beginners/amateurs?
Trading for a living is beautiful, if you are in control of it. Probably among the best careers on this planet, but as I said earlier it also requires some inborn skills and it is best to stop if you don't see it in you.
Since I was day trading, it was important for me to be feeling the sharpest during trading hours, so I worked on staying fit, even if I was trading from home – I would dress up in formals and keep the area where I trade tidy. Sleeping well the previous night was important, it took me a while but it benefited after I stopped watching CNBC or my international accounts in the nights to track what is happening to NASDAQ/DOW Jones if I had an open position overnight.
I always found that having a TV switched on during trading hours hurt my trading performance, you end up reacting to news which most likely is already factored in. Made sure to not look at tips/research reports during a trade, because I felt it could change my perspective.
Take a break when you are on the back of a losing streak, but never break if you are on a winning streak.
Read as much as possible because knowledge gives you a sense of being under control, a feeling very important to trade profitably.
Today as a broker, I have been able to see a lot of traders both winning and losing, one of those habits which I find common among the winners is discipline; discipline to follow rules you have set. It is tough to be discipined only in trading, it has to be a way of life.
Finally, it is very important to understand that over a longer period of time, the role of luck to your trading success keeps reducing. As they say, "Luck is not a chance, it's toil; fortune's expensive smile is earned."
I am just an average trader and the above thoughts are what worked for me. If anything of this is helpful to you, I'd be very happy. But do note that whatever style mentioned is what suited me the best, it has to be self-discovery to find what works best for each one of us.
___________________________________________
My trading career changed after reading Market Wizards by Jack Schwager, getting insights on what some of the best traders in the world do. The idea with this section of Winners on Z-connect is similar. We want to be able to profile traders who are making profits in the markets. The objective is to showcase traders of various kinds in the Indian context and get them to share ideas and thoughts which has helped them make profits and hopefully guide you in discovering your trading rules and style, especially for the beginners/amateurs.
Do check out the other Winners
Happy Learning,