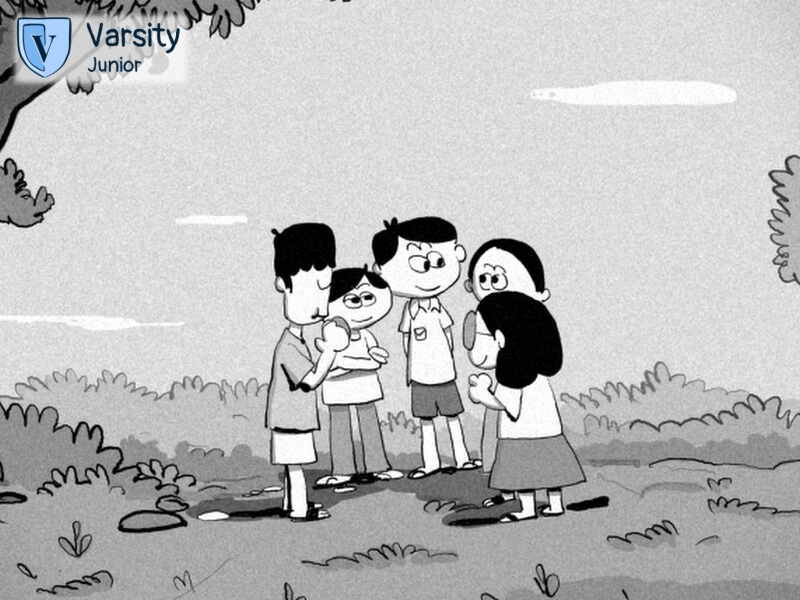 While continuing to build Varsity to educate traders and investors, we decided to experiment with the idea of educating children on basic concepts of Finance. As the country's largest broker, we felt it was not just enough to educate adults and help them become financially literate but also to educate young Indians to embrace financial literacy early in their lives.
In Dec 2016, we self-published Rupee Tales, a set of 5 illustrated storybooks explaining the basic concepts of finance, such as banking, savings, insurance, taxes, etc. We printed 15,000 copies and had an overwhelmingly positive response, with all the copies getting sold in a short span.
Much to our dislike, we were forced to sell these books to cover printing and shipping costs. The cost of the book acted as a barrier, limiting the reach to a larger audience. With this thought, we even put up PDF copies of Rupee Tales, which can be freely downloaded.
With changing times, the medium of content consumption changed. Video as a primary format of content consumption has exponentially grown, especially after the pandemic hit us. Whether we adults like it or not, kids are glued to screens, although parents try their best to limit their child's screen time. If this limited screen time can be utilized smartly, kids can watch something entertaining and also learn at the same time.
These were our thoughts behind Varsity Junior.
While Varsity has done well and has helped many Indians become financially literate, the younger Indians were left out. As Nithin often says, if India has to do well economically, then we need more wealth creation to happen within the country. For local wealth creation, more Indians have to take calculated risks. To take these calculated risks, Indians, especially the younger lot, must be financially literate and make better financial decisions when they start earning.
Most young Indians think financial education is a boring affair. But this need not be, and we plan to break that monotony with Varsity Junior, our brand-new initiative.
Varsity Junior is a series of animated stories. All the stories revolve around the day-to-day lives of a bunch of friends in a small Indian town. As each story develops, a financial lesson unfolds subtly. It is like watching a short story for the child, but in the end, there is a financial lesson to carry home.
Over the next few years, we will have many such stories, and with that, we hope the next generation of Indian kids will be much more financially aware.
We are excited to present Varsity Junior's first episode, Ideas by the lake. I hope you and your family enjoy watching this as much as we enjoyed creating this story for you.
PS: Yes, we are deeply inspired by Malgudi days!