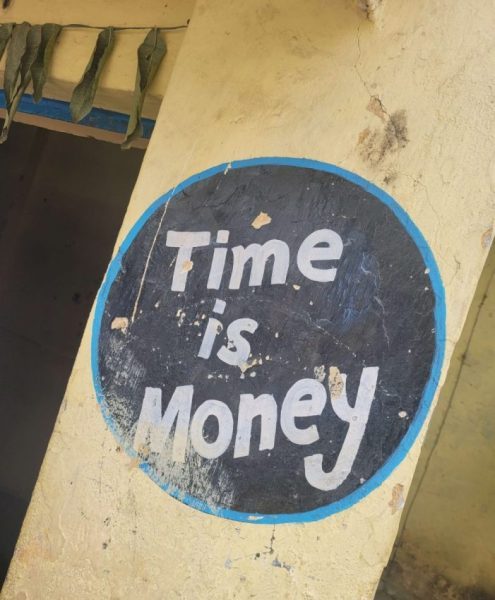 India is full of pleasant surprises, and the country never ceases to amaze you.
A few months ago, the CEO of Nagpur Zilla Parishad (Mrs Saumya Sharma) asked if I could volunteer to help them build a framework to impart financial literacy to children across 1500+ schools, each with an average of 125 children. I readily agreed as this is a topic close to my heart 🙂
Sitting in Bangalore, I devised a framework with a learning outcome. The framework, in my view, was reasonably well-rounded and covered all aspects of the building blocks of personal finance, designed especially for children. While the draft framework seemed ok, the ZP office subtly suggested that I spend time with the students and the teachers and tweak the framework slightly. Some of the ZP schools already had a 'few' things going in terms of financial literacy (more on this soon), so the framework had to sit on top of what was already at play.
The children at these Zilla Parishad (ZP) schools are mostly Adivasis. In most cases, these kids are the first member of the family to step inside a school and join a formal education system. Parents are day wagers and small business owners making enough to sustain the family on a day-to-day basis. The parent's involvement with the child's schooling starts and stops with encouraging them to go to school regularly. Unlike urban parents, parents here do no follow-up on homework, after-school activities, parent-teacher meetings, remedial classes, or extracurricular activities. Nothing.
For these children, the school and its teachers are second parents, and these kids rely on the schooling system to guide them in all aspects of life. It took a while, but I eventually realised building a financial literacy framework, or, for that matter, any other academic framework without factoring in the cultural context, was useless.
Why financial literacy, though?
Well, these kids will eventually start earning and contributing to either the local economy (hopefully) or get a job in a nearby city. Either way, the families' finances are likely to improve. While this happens on one side, on the other, savings and financial products are getting noisy. With many investment options, identifying simple and effective options is getting tougher by the day. Besides, there are enough and more triggers for an individual to spend on things that are not needed. Add to it bank frauds, Ponzi schemes, phishing scams, and loan scams; you will soon realise that it is not easy for an individual not to fall prey to one of these financial scams.
In the long run, small decisions like buying a Bluetooth headphone on an e-commerce website just because of a flash sale will not significantly dent your finances. But a decision to park your hard-earned money in an investment scheme without recognising that it is a Ponzi scheme will undoubtedly hurt. Such financial decisions can set you back by multiple years, taking the family back to where they started.
Usually, it does not take much to recognise what's good and not good for your finances.
In most cases, teaching basic finance foundational concepts right from an early age is enough to set you on the right track. A few of the ZP schools had already identified this issue with the financial literacy gap and had implemented a plan.
This is where I was mind-blown. 🙂
Some of these schools have basic infrastructure and are located far from Nagur. For instance, the ZP Upper Primary School, in Narkhed, is about 1.5hrs drive from Nagpur. The ZP Upper primary school in Ramtek is also about an hour's drive, bordering the Pench National park.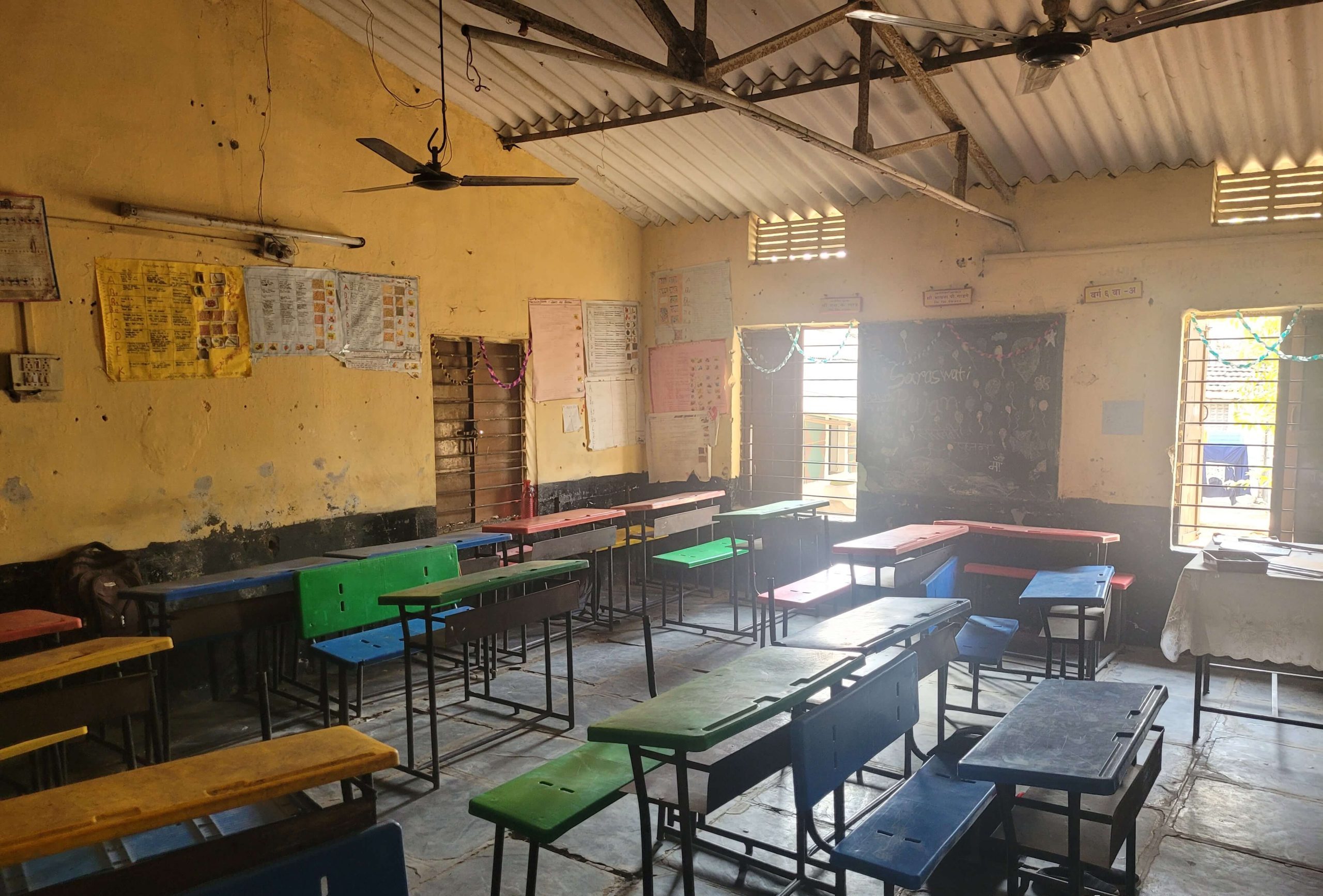 My expectations were low, especially on the financial literacy bit, until I spoke to the teachers and kids at these schools.
Some of these schools run a 'sort' of savings bank program in the school. The purpose of the savings program is to ensure kids develop a habit of savings regularly, and these schools have gone all out on it 🙂
This is how it works –
The school simulates a banking system with just the savings bank part and is run as a student committee-driven initiative. The teachers briefly oversee the process but don't get too involved. They let the kids manage the entire show.
The source of funds for children is usually from parents or relatives, as they get small amounts now and then. When I say small amounts, I'm talking about amounts like 4 Rupees, 10 Rupees etc.
The kids get this money and deposit it with the school's savings system. The deposit happens via a ' deposit slip', just like in an actual bank. The kids must fill out a deposit form and deposit the money to the committee member managing deposits.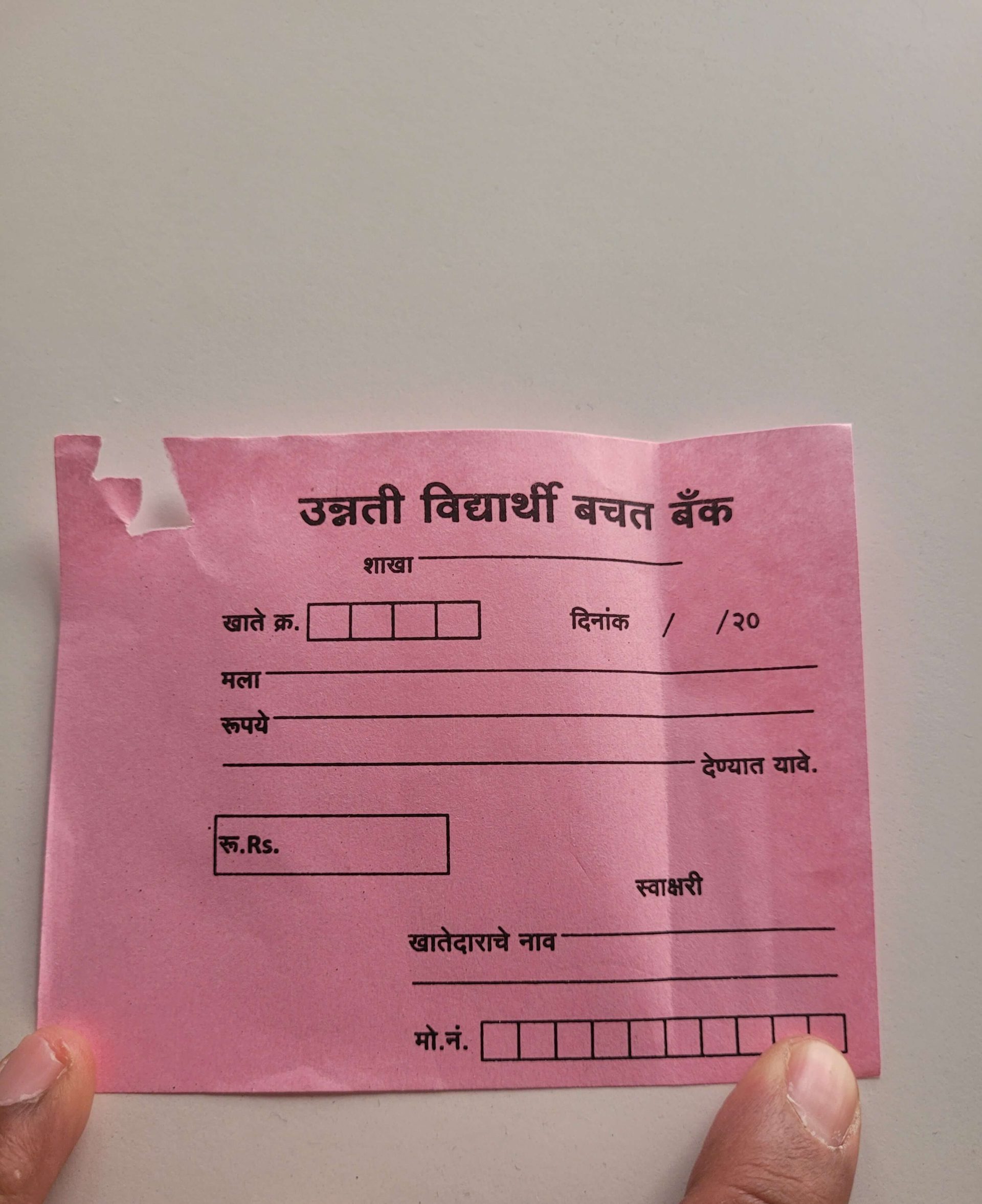 At the end of the day, the headmaster gets the money deposited in a real bank close to the school. Not just that, the kids have a school 'pass book', where an entry is made against the deposit, and the balance is updated.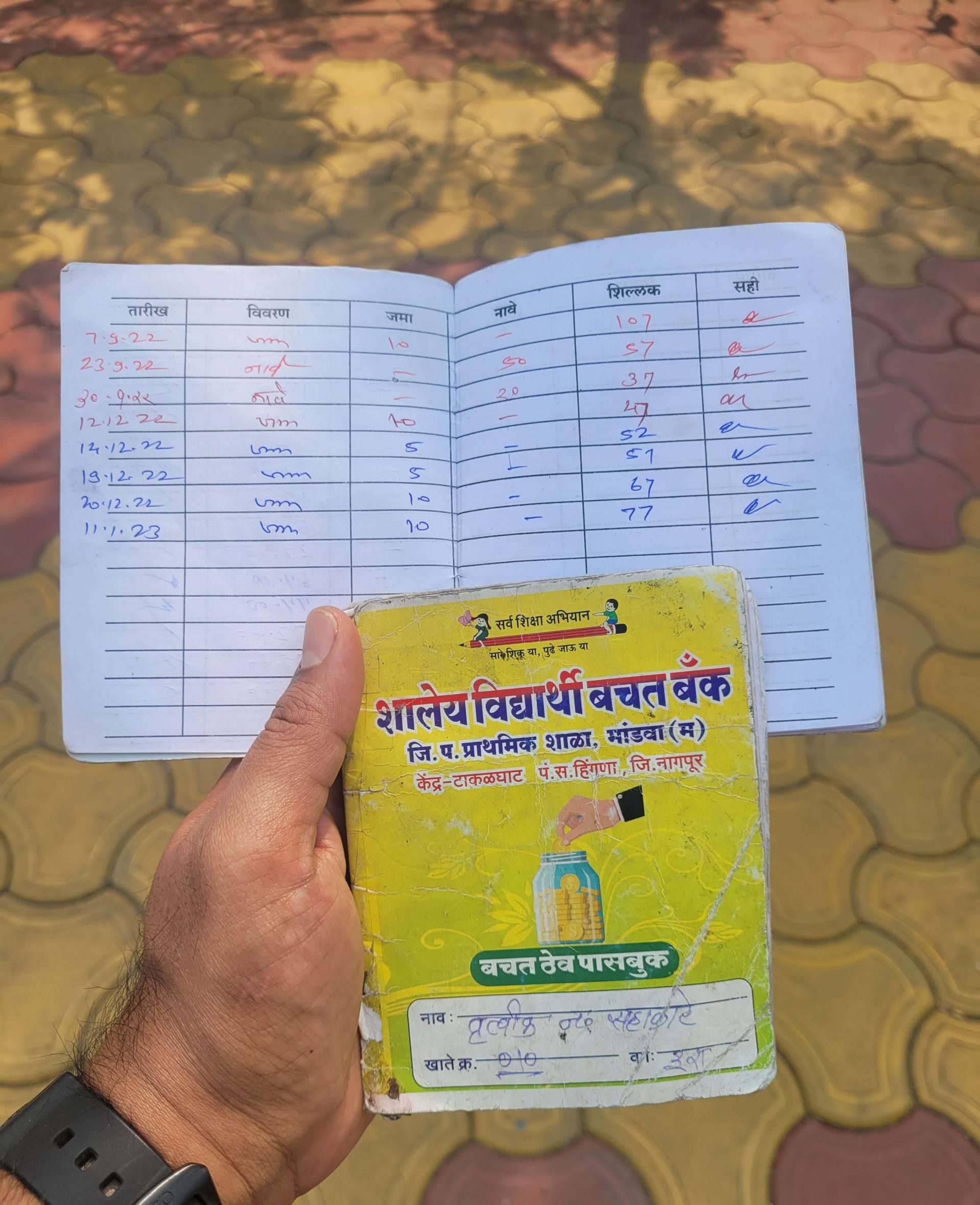 The school 'bank' maintains a cash book, updated daily with the total deposits and withdrawals for the day. The closing balance of the previous day is the opening balance for the day; add deposits minus withdrawals, and the closing balance for the day is updated.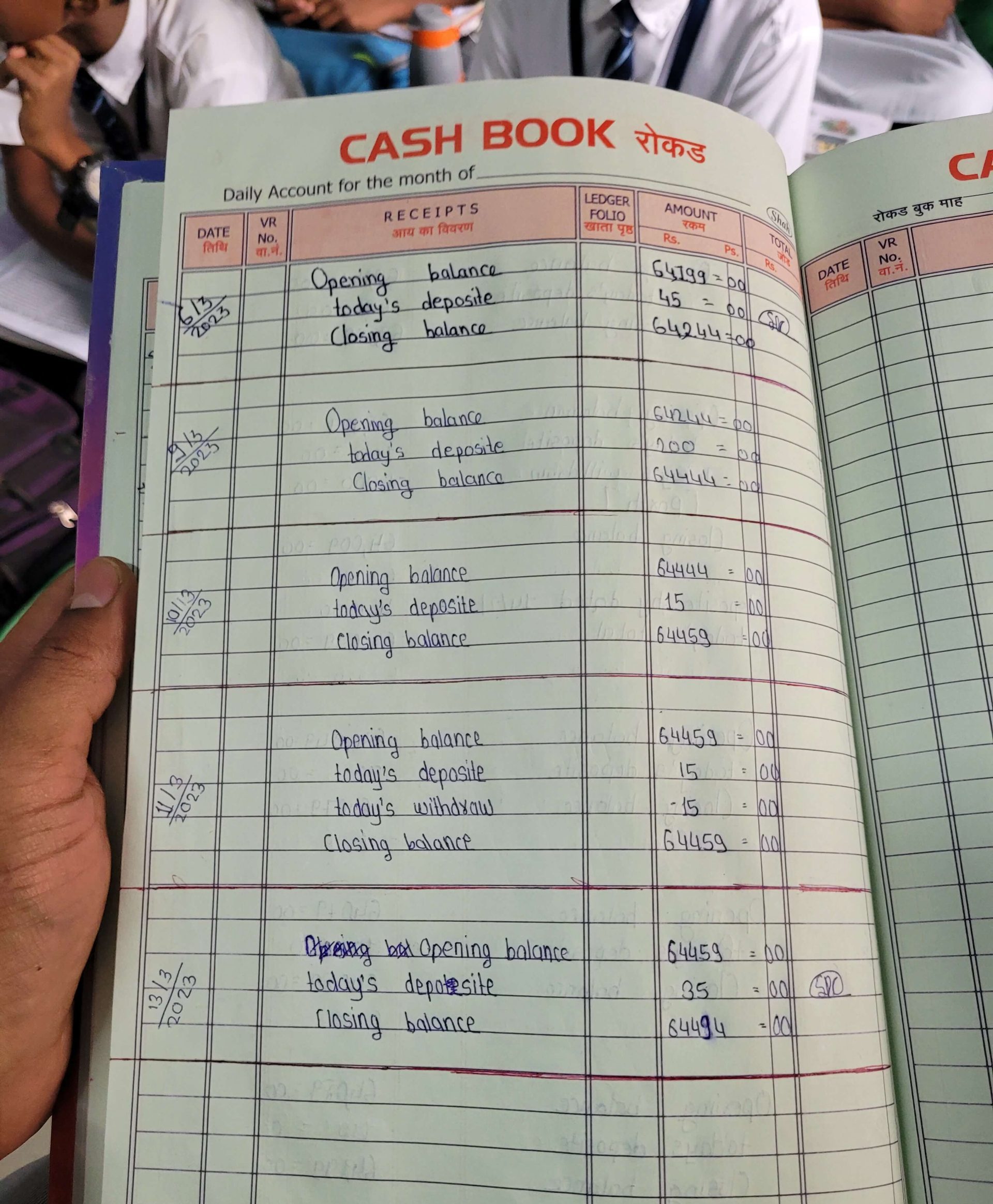 Talk about experiential learning 🙂
Children save and use the funds for multiple reasons. But the primary purpose is to buy books and stationery, sometimes even to visit nearby towns on field trips. But there are other interesting stories on how the kids end up using their savings.
For instance, the story of Kingale Kailash Wankhede, studying at ZP School, Mandwa, is super inspiring. Kingale's parents are daily wagers and depend on the availability of daily work to bring food to the table. Last month, around Maha Shivrathri, they could not find their daily labour opportunity due to a series of holidays leading to the festival. On Maha Shivratri, the family had 0 money on them to buy the 'Upwas' related things to celebrate the Maha Shivratri festival, a festival which is important for them. When the family was scrambling for money, Kingale offered to withdraw her funds from her savings to help the family.
All of her 75 Rupees (saved over six months) was withdrawn to support the needy family.
I asked her how she felt about withdrawing everything she had, and without batting an eyelid, she said it was her proudest moment. What's the point of saving when the family is suffering, she asked me 🙂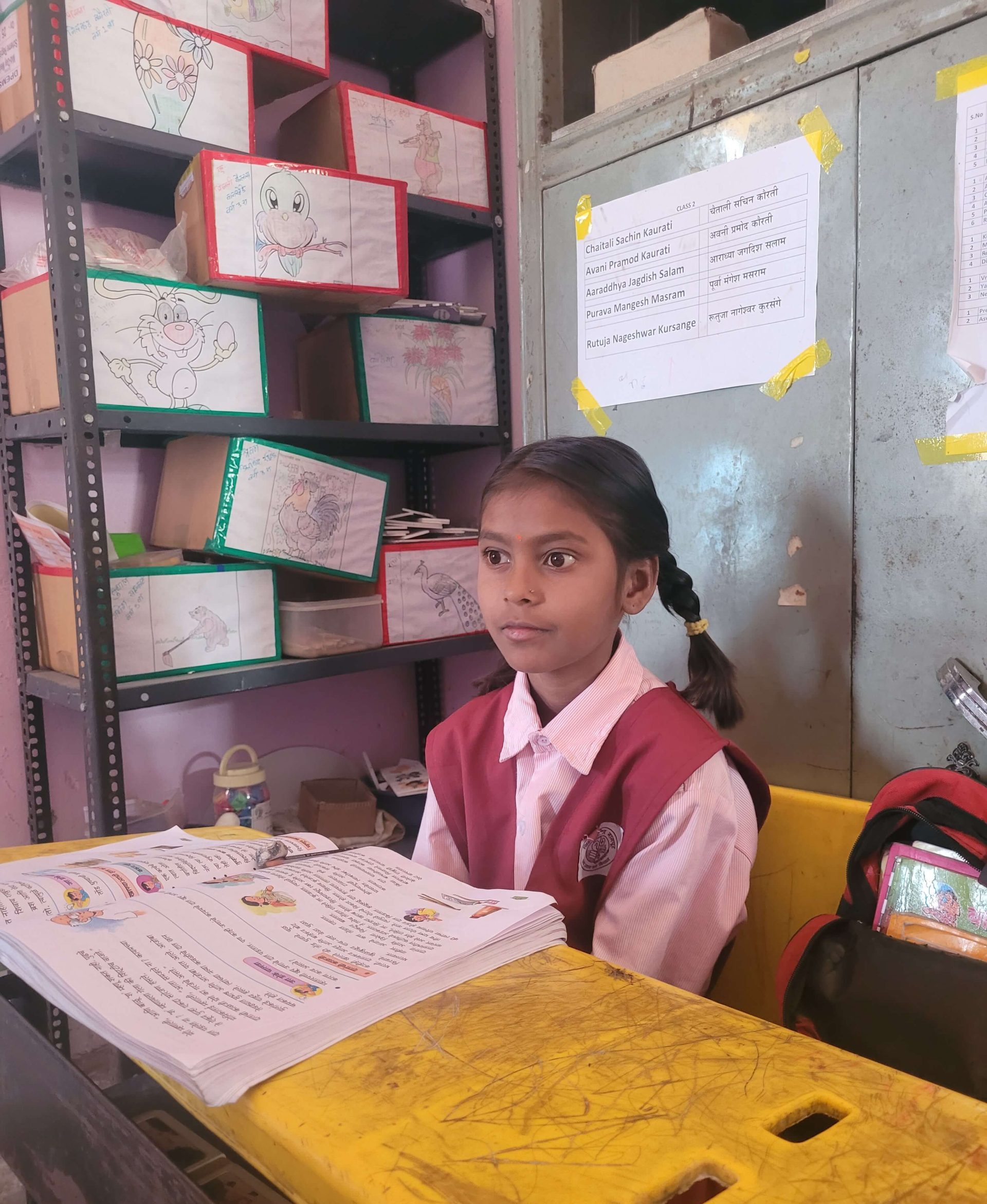 If this is not an example of children learning to build an emergency corpus all by themselves, I don't know what else is 🙂
Here is another example that blew my mind.
The kids regularly have vocational training sessions and learn essential skills like woodwork, sewing, agri skills, handicrafts etc. The kids at the ZP Upper primary school in Narkhed took a liking to diya painting. The kids upped the game by buying diyas from the local market from their savings. Each dia at Rs.1.8/-. They painted the diyas attractively and sold the same in the market for Rs.3.2/- a piece.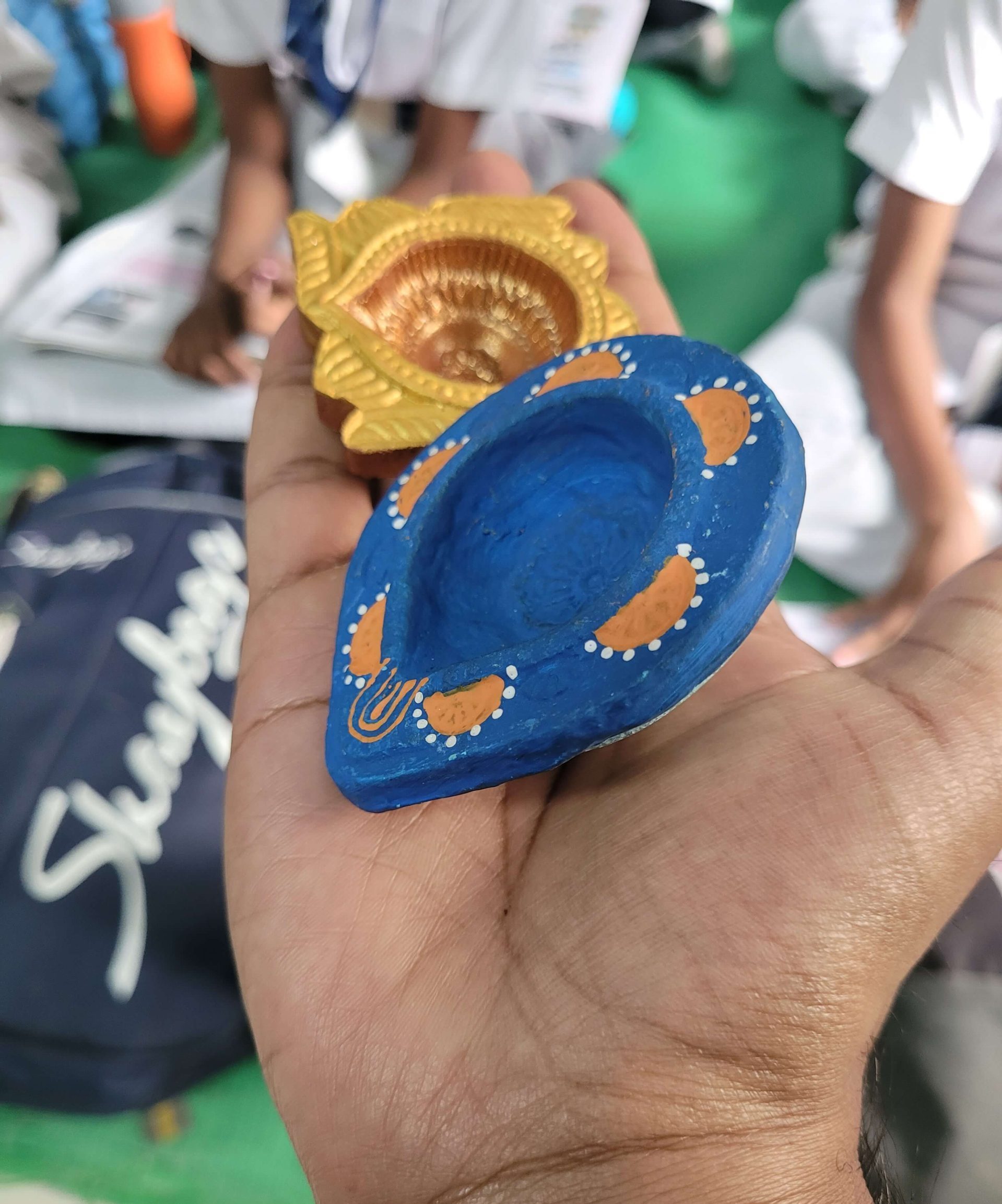 The profits are deposited back into the bank 🙂
The factors playing out here are pretty interesting – capital allocation, nurturing risk-taking skills, entrepreneurship, an eye on profitability, team building, and of course, creativity. All these factors are bundled into a single powerful experiential learning experience.
By the way, fund withdrawal is documented, not just with a withdrawal slip but also a handwritten letter explaining why the child wants to withdraw funds. No questions asked, but the committee, along with the teachers, try to see if the child can be helped in any other way besides breaking into the savings. Withdrawals are generally discouraged, and they do this in an interesting way – through leaderboards.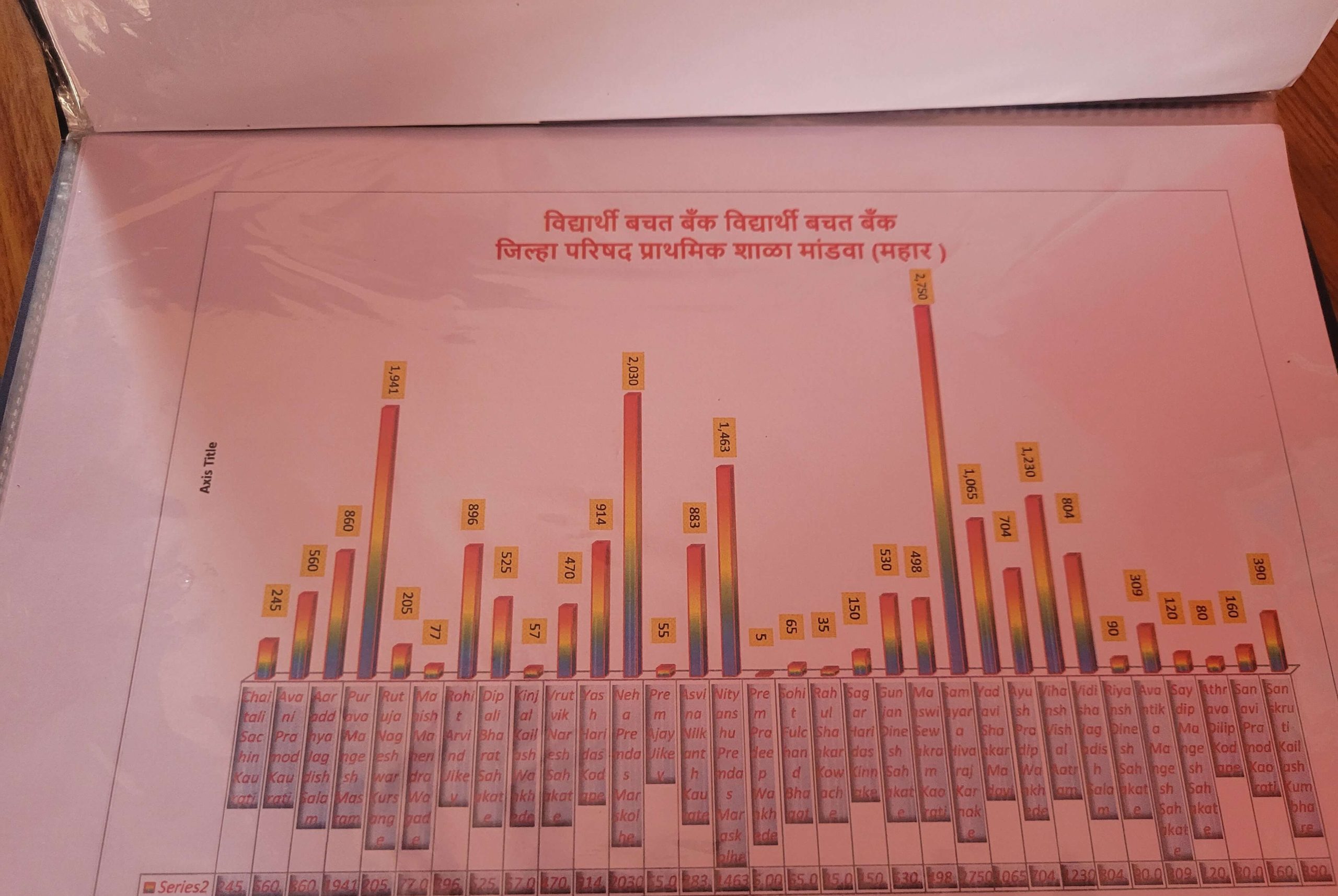 Every month a leaderboard of who has saved the most on a cumulative basis is generated. The kids benchmark themselves to their friends and aspire to top this chart, which means the efforts to save money and not spend on frivolous things are ingrained early in their lives. Indirectly, this also encourages the kids to not spend on frivolous things, and savings as a habit is ingrained early in their lives.
Savings is more of a habit that one cultivates rather than a skill that one develops, and to me, this is a perfect example of inculcating the habit of saving early in their life.
While the kids play a major role in driving such an initiative, we cannot ignore the role of the teacher. An initiative like this is only possible with a deep teacher-student connection. When we talk about Government schools, we generally look at them rather sceptically. I'm guilty of doing this until now, but I stand corrected.
I get a sense that the teachers in these small Govt schools are deeply involved with the child's overall welfare and more empathetic towards students. They are connected culturally and socially, which adds so much more context to the overall learning process.
Right when I was internalising all these things, a kid walks up to me and starts talking in Japanese. Yup, you heard that right. Japanese. It was just too much for me to digest, but when I spoke to the teachers, trying to understand the Japanese connection, I was told that the pandemic forced them to school the kids online, which meant the kids got access to several online learning tools. One kid decided to learn Japanese, and that sparked a wildfire and inspired several other kids to learn Japanese. So now, children across a dozen ZP schools speak Japanese. It's a thing there, in Narkhed and Ramtek 🙂
Nagpur ZP CEO, Mrs Saumya Sharma tweeted a video of this a while ago –
The power of digital learning, curiosity and ingenuity- Our Class 4 student from Zilla Parishad Primary School in Nagpur's predominantly tribal Ramtek block speaking in Japanese! Amazed to see. pic.twitter.com/zF1e1MwbFK

— Saumya Sharma (@saumya__ias) February 19, 2023
The visit to ZP schools has left a mark and is something that I'll cherish and share with people for a long time to come. I'm secretly hoping that a lot more Govt schools have similar stories to share.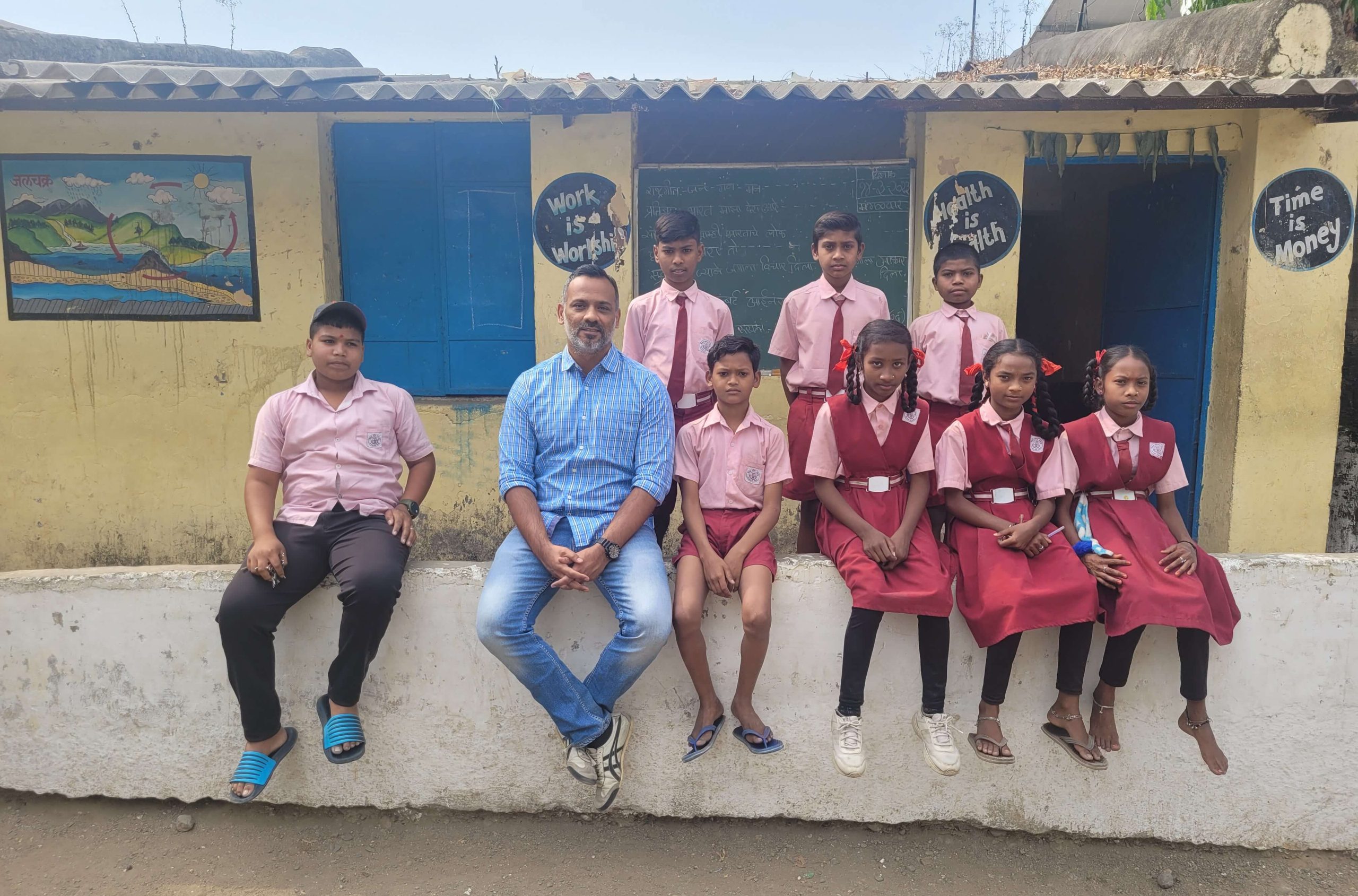 I have several personal questions to answer to myself, I certainly know that I'll have to rework the financial literacy framework and up the game; these kids know a lot more than we imagine 🙂
Meanwhile, this is a great practical financial literacy playbook that schools can adopt. We will use this playbook and add more learning elements to this. We, at Zerodha, would be happy to collaborate with Govt schools to implement this playbook and spread financial literacy in the country.