Hello Traders,
We have introduced newer platforms since this post was published. This platform has been discontinued w.e.f. 11th June 2017. Check out this user manual for Kite and Kite explainer videos here.
In this blog, I will give you an introduction to the platform and the benefits.
Z5 is a html5 based trading platform launched recently. Z5 was designed because:
1. A lot of our clients can't use our desktop trading software "Zerodha Trader" for the following reasons:
a. Low internet speeds (lesser than 512 kbps)
b. You work in a company where they don't let you install any external software.
2. We have a web version that was meant to fix the above mentioned problems, but there are a couple of issues with this as well:
a. "Trade Express" is our Java based interface on which you can trade and where you receive streaming quotes. However a lot of companies don't allow you to install Java.
b. Even if Java is allowed to be installed, a lot of companies block the Port 5001 which is required to receive live streaming quotes.
c. Some clients feel that the user interface is not that great and doesn't feel like our software version "Zerodha Trader"
So with the introduction of Z5, we have tried and addressed all the above mentioned issues and added a few extra benefits:
1. Light weight & browser adaptable platform. Works on all types of web and mobile browsers.
2. You are able to view streaming quotes even behind firewalls, as the Z5 uses Port 80 and 443 which is typically kept open by most companies. Secondly, the Z5 uses https (443) for feeds as well as transactions which is an open port too.
3. User interface is similar to our software version "Zerodha Trader" and is much more responsive than the other traditional web based platforms.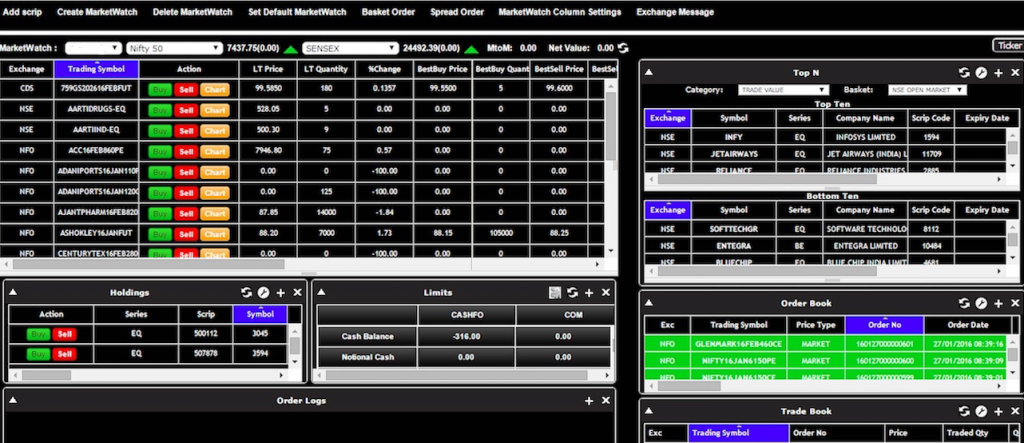 4. Basic Charts
5. Z5 automatically adapts to your mobile phones and tablets, giving you an advanced trading experience on your handhelds.
Find below a screenshot taken on the Samsung Galaxy Note: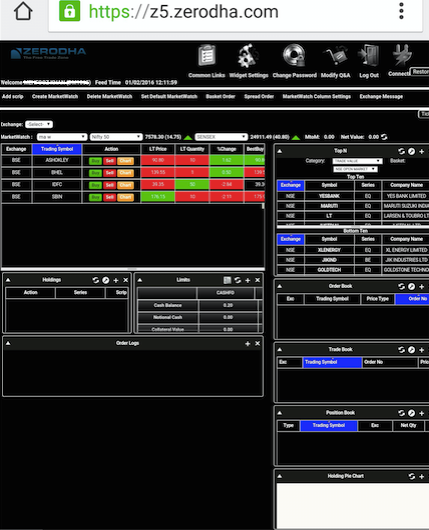 Hoping that all of you working behind firewalls or on very low internet speeds or mobiles like our new offering "Z5". We will be among the first few brokers offering you a html5 based trading platform. Do checkout the blog on getting started on Z5.
Happy Trading,