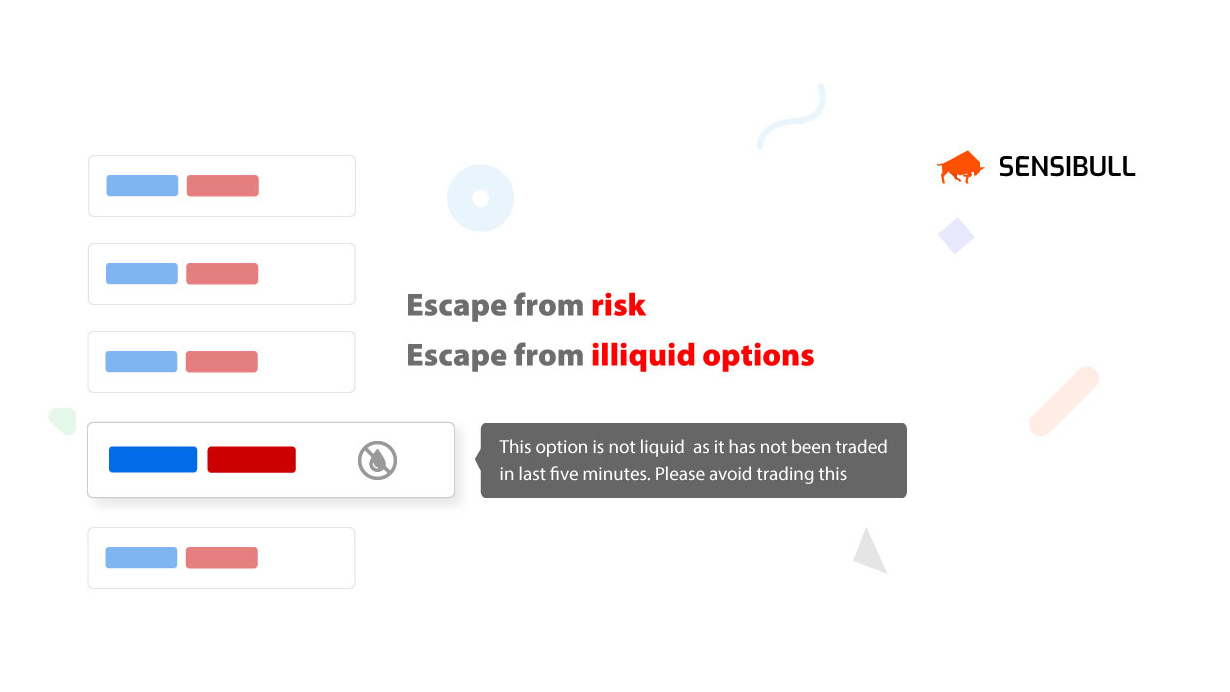 Illiquid options are those without frequent trading. Most of the Options are illiquid. And that gets us into traps such as:
Not getting a trade to exit when you want to get an exit

Getting a wide bid-offer spread, and paying for it

If you are stuck in an illiquid single stock option towards the expiry and not getting an exit, you will have to take physical delivery of the stock. That will be super expensive
Long story short, you should be staying far away from illiquid options
So which ones are liquid options?
Nifty, Bank Nifty, a few big stocks, or stocks where there is news or events

At the money options (ATMs) and Out of the Money Options (OTMs) near the ATM. In the money options (ITMs) are usually illiquid

Near month expiry for stocks, weekly expiries for Bank Nifty and near weeklies and monthlies for Nifty
How do you know if an option is liquid?
Simple. Look at the bid-offer ladder. If the price difference between the bid and offer is wide. How much this difference is, varies from stock to stock, and requires a little bit of experience.
Sounds tough. Is there an easy way out?
Yes, there is! You can forget all of this and just trade in only those stocks which are liquid, with the Strategies Wizard by Sensibull
How does it work?
Very simple.
You tell us your prediction on an index or stock

We will tell you the best liquid option trade for that.
That's it! Simple as that
We create options strategies using only liquid options. We have our internal secret sauce for filtering the illiquid ones, which is a combination of trading frequency, volume, OI, etc.
Try the New and Improved Strategies Wizard here
Regards,
Team Sensibull