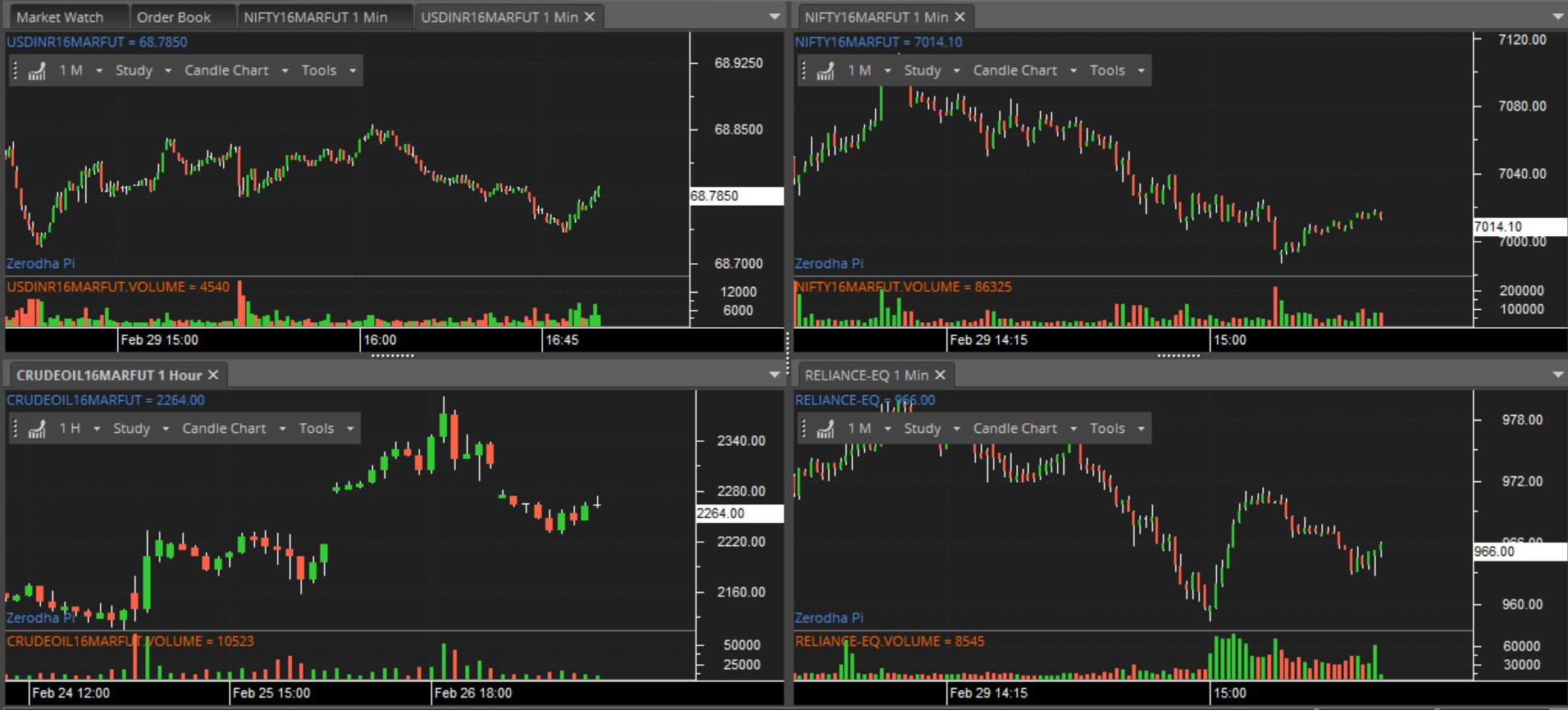 Traders,
We have a latest release of Pi (version 1.0.0.6  2/22/2016), make sure to click on Help>Check to update from within Pi. If you are installing for the first time, download the Pi installation file from here.
Here are some of the latest features
Changing time frame from the same chart
Toolbar on every chart
Use the chart toolbar to add indicators, drawing tools, applying templates, and more.
User settings
User settings window (Ctrl +P) to set default order quantity. You can also use the chart settings window to choose color for volume panel. Volume candle color to be the same as the price candle color.
Modify orders placed directly on the chart
Double click on the "order from the chart indicator" to modify instead of having to do the same from the order book (F3).
More…
Shortcut key to open chart (Shift + C) and cancel in order book ( Shift +K).
Change horizontal and vertical line thickness in chart settings (Ctrl +P).
Volume panel show and hide option added on right click on a chart.
Mouse scroll to Zoom in and out.
Visit this help doc as a quick reference guide for everything you need to know on Pi. Click here to visit the dedicated blogpost on Pi being run by Tradelab with videos on various hacks.
Happy Trading,