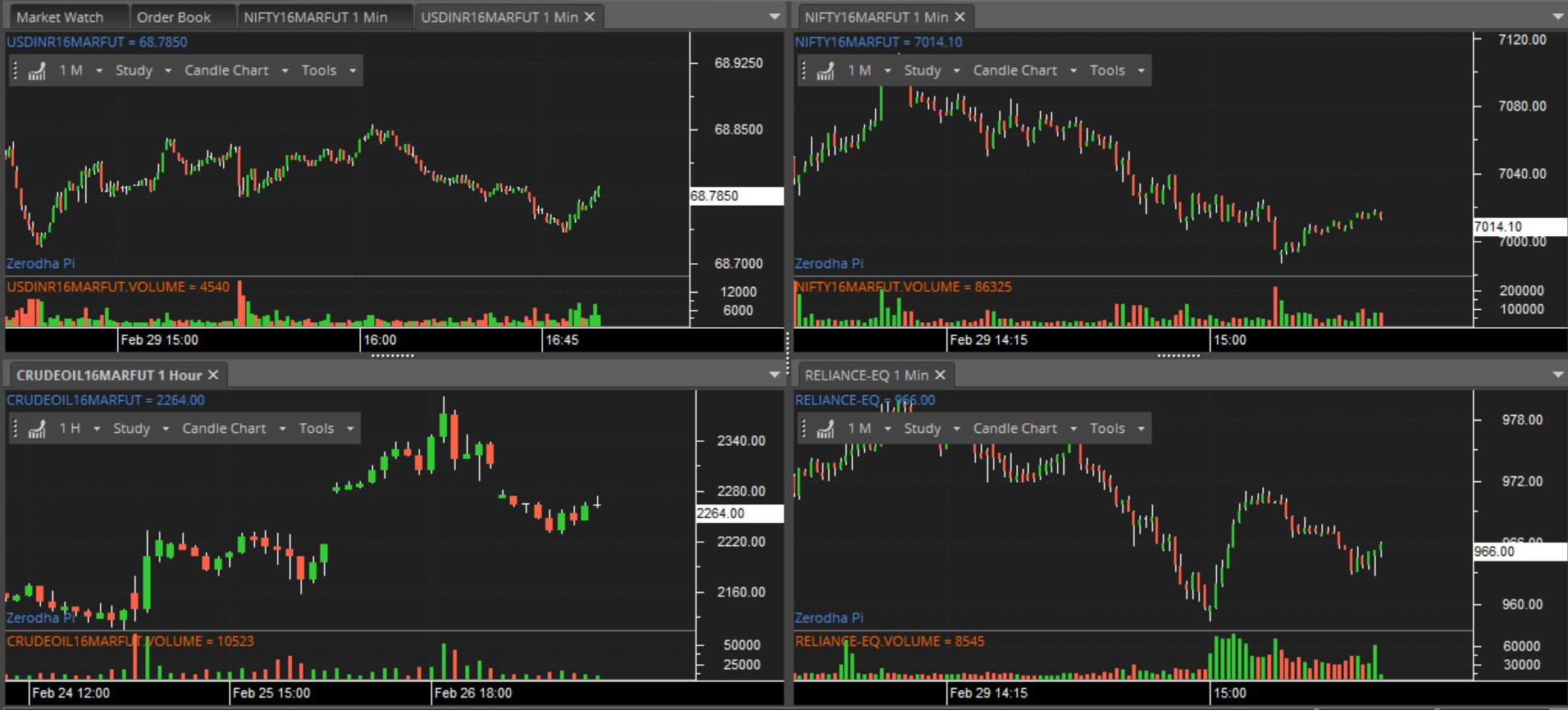 Traders,
Updated 21th Sep 2016
We have the latest release of Pi (version 1.0.0.6  7/18/2016) available for update directly from Pi if you click on Help > Check for Updates. If you are installing for the first time, download the Pi installation file from here.
Here are some of the latest features:
Multiple marketwatches
Create a new marketwatch using the shortcut key Ctrl+W. You can create upto 5 marketwatches with 50 scrips in each. You can use Ctrl+Tab to alternate between marketwatches.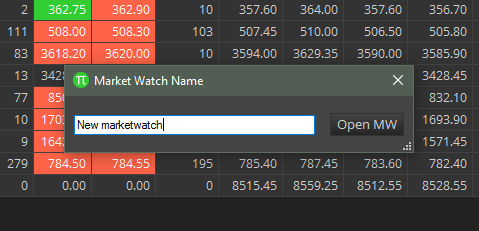 Cover order with limit entry option
You can now place limit orders for cover orders so you can enter at your desired price instead of letting market forces decide the price for you.

Edit chart tools
Edit chart tools on double and right click (colour/thickness).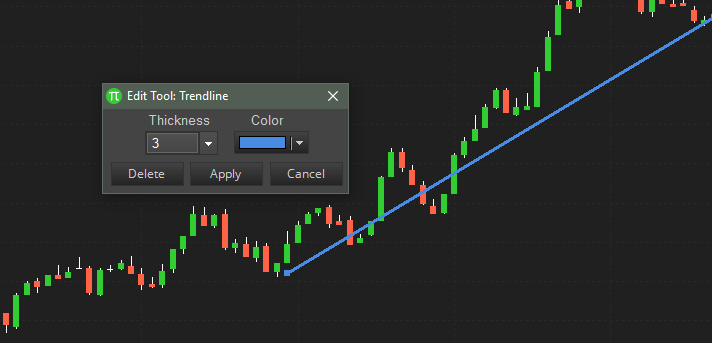 Option Calculator
Invoke the option calculator by pressing Ctrl+O to calculate the theoretical price of an option on the go.

More…
Find Symbol to add multiple scrips on the marketwatch (Shortcut Ctrl+F).
 Chart Toolbar changes
a)Change Time frame to any periodicity (Min<->Hour<->Daily).
b)Duration added in Chart Toolbar (Days for Min/Hr and Years for Daily).
New indicators introduced:
a) Supertrend Indicator
b) Donchian Channel Indicator
c) Average True Range (ATR)
Add scrips from default workspaces and marketwatch in scanner.
Hide/show connection logs on default marketwatch (Ctrl+Shift+W).
Latest update 20th Sep 2016
Along with a few bug fixes, below are new features on the latest release.
Overbought/Oversold Levels added in indicators such as RSI, CCI, and etc.
New indicators: a. Hull moving average b. Volume weighted moving average
Pivot lines added: a. Camarilla b. Fibonacci c. Woodies
Marketwatch link to Excel (Windows 7 or later, XP not supported). Right click on the marketwatch and select link to excel option or use shortcut Ctrl + E.
Horizontal Lines on charts – exact values can be entered in edit box (for candles panel)
Saving charts to disk or templates saves horizontal/vertical lines as well
Vertical Scale Adjustment (PageUp / PageDown)
Auto re-sync of charts in case of re-connection
Default marketwatch can be popped out provided total scrips is less than 50.
All keyboard shortcuts listed under the help menu.
Recommended system requirements for Pi
With the introduction of multiple marketwatches, we thought it would be prudent to inform you of the minimum system specifications for running Pi smoothly.
Intel Dual Core Processor or Higher.
Windows XP/7/8/10.
RAM required is 4 GB.
Display Resolution greater than 1024 X 768
HDD required is 2 GB free space in the installation directory.
Internet Connection >=512Kbps and should be seamless.
Visit this help doc as a quick reference guide for everything you need to know about Pi. Click here to visit the dedicated blogpost on Pi being run by Tradelab with videos on various hacks.
Happy Trading,