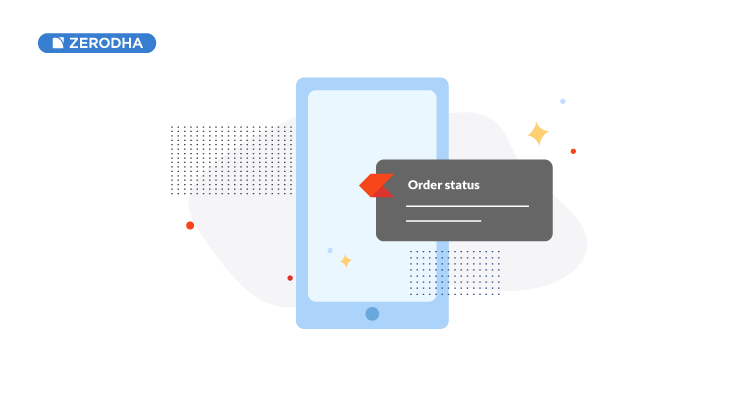 Traders,
Order placement speeds have gone up significantly after the recent update. Along with it, we have introduced a couple of new features on the Kite web, and will soon be available on Kite mobile 3.0 slated to go live in the next few days.
Instant order status notifications
On Kite, whenever you place orders, you will now see realtime order placement notifications with up-to-date status messages, no matter which screen of the platform you are on. This means that you would not need to go back to the orderbook to check every time you place an order if the order is completed or rejected.  Also on clicking the notification, you will be redirected to the orderbook if you do want to check it in any case.
Better order rejection messages
Another legacy that we have just let go of, along with the 2FA Q&A, is the cryptic order rejection messages that you would see earlier. These are now replaced by concise, easily readable messages. For example, earlier if you would have placed a market order for stock option contracts which are not allowed (only LIMIT orders allowed due to illiquidity), you would have seen the below rejection message:
RMS: Blocked for OPTSTK MKT nse_for broker- ZERODHA Remarks: Option Stock market orders are not allowed block type: ALL
Now you will see this:
Market orders are blocked for stock options due to illiquidity. Try a LIMIT order.
Happy trading,