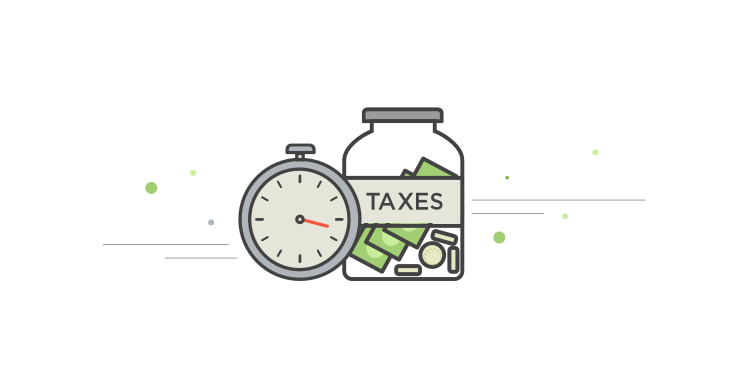 Traders,
Financial year (FY) 2017/18 is coming to a close on March 31st. We had a good run on the exchanges until Jan 2018, followed by the drawdown in the last two months. If you have net realized short-term capital gains this FY, and currently hold stocks which have unrealized losses – you have a tax loss harvesting opportunity. You can book losses by selling your holdings to the extent of the realized gain, and reduce your tax outgo and bolster your returns.
For example, assume you have made Rs. 1lk in short-term capital gains this year. You will need to pay 15% of this as taxes or Rs. 15000. Also, assume that you currently hold stocks which are having an unrealized loss of Rs. 60,000. You can sell these stocks to reduce your net STCG to Rs 40,000. You would hence have to pay 15% of Rs. 40,000 or Rs. 6,000 as taxes  – saving you Rs. 9,000 in taxes. This exercise will let you harvest your losses and save on taxes – hence called tax loss harvesting.
While there is no explicit regulation in India that disallows tax loss harvesting. In the US, if stocks are sold and bought back within 30 days just to reduce taxes on realised gains, they are called wash sales, and taxes are disallowed to be offset. It is advisable for clients trading and investing in India to consult a Chartered Accountant (CA) while filing income tax returns, as they could potentially be questioned by the income tax authorities during tax scrutiny if the same stock is sold and bought back to save on the taxes.
Visit our module – "Markets and Taxation" on Varsity to learn everything about taxation when trading/investing.
We have created a report for you on Q, which shows the tax loss harvesting opportunity in your account. Using all the trades executed at Zerodha last FY, it shows you the unrealized loss up to the extent of the realized gain as the opportunity.
Visit: https://q.zerodha.com/report/tax_loss_harvesting/2017 (the report might take some time to be generated). See below, a sample report. This account has short-term equity profits of Rs. 74,381 and unrealized short-term loss of Rs 1,09.590. We could sell stocks worth Rs. 74381 from the list of stocks and save taxes up to 15% of Rs. 74,381 or save up to Rs. 11,000 in taxes. If you have another trading account with short-term capital gains, you can sell up to Rs. 1,09,590 worth of stocks.
You can harvest loss using either of the below actions before 28th March 2018 (last trading day for FY 17/18). You can combine your mutual fund investment P&L along with stocks while calculating the harvesting opportunity.
Sell the holdings, book the loss to the extent of realized gain you have. Buy it back the next trading day. This is the most compliant way to execute but carries an overnight risk in case the stock price moves up.
Sell the holdings on one exchange (NSE or BSE) and buy it back from another at the same time. At Zerodha all such trades are settled with stocks moving out of your demat and then getting credited back (hence considered different delivery trades). There is no price risk following this route, but a little grey in terms of compliance (there's no specific regulation in India which says loss can't be harvested this way, but some developed markets don't allow this, hence saying grey). Do consult your CA before deciding.
Tax loss harvesting is an exercise followed by savvy traders to optimize returns. Do share it with your friends and family.
Happy Trading,