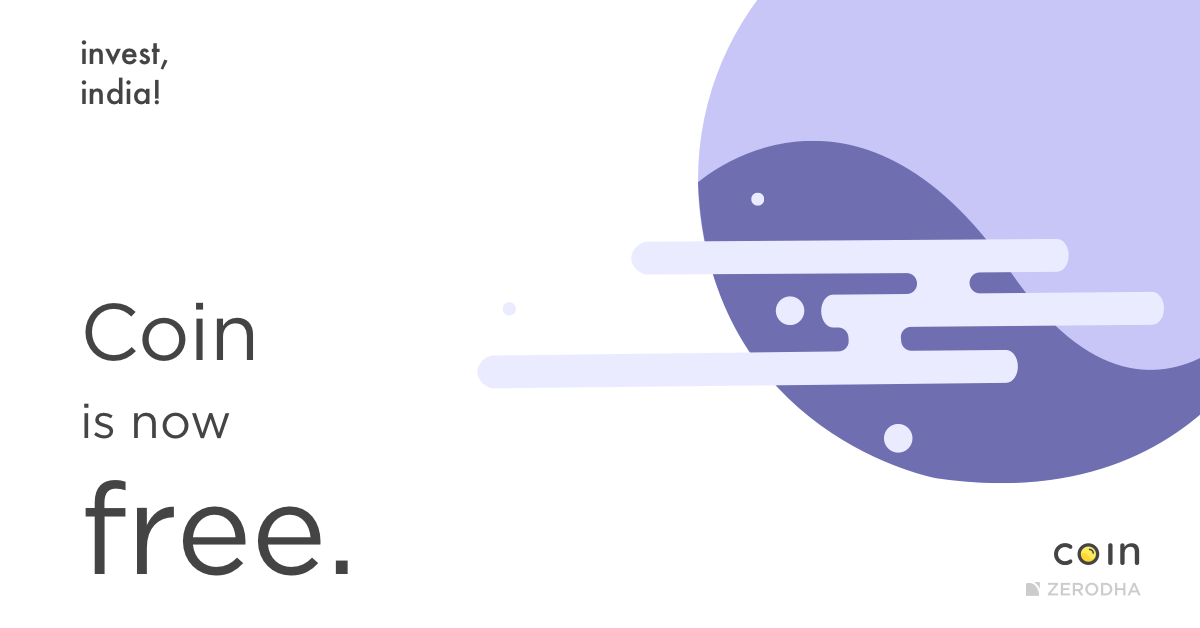 Dear Investors,
Yes, Coin is now absolutely free!
We launched Coin, our direct mutual fund platform in April 2017. Over the last 16 months, 100,000+ clients have invested over Rs 2000 crores in direct mutual funds and saved tens of crores in commissions that they would have otherwise paid a regular mutual fund platform. But, what also had us confused was that only 10% of our client base invested through Coin despite the massive cost savings of investing in direct mutual funds, the convenience of buying in demat along with stocks, and the flexibility of customizing SIPs.
Awareness about direct mutual funds in India is still extremely low. The latest AMFI data shows that a mere 10% of retail investors currently use the direct mutual fund route. People who have traditionally been using banks, advisors, and brokers, continue to do so for the convenience of not having to change the way they invest, without realizing that last year a whopping Rs 8500 crores was paid out as commissions from their investments without them even realising it!
We also realised that the Rs 50/month that we were charging for use of Coin above Rs 25,000 of investments was getting a lot of people to not look at Coin as an option. People moved to other regular mutual fund platforms who don't charge a platform fee but earn commissions by selling regular funds, without realising that the neglible Rs 50/month doesn't even come close to the tens of thousands, if not lakhs, they'd have lost in hidden commissions to regular mutual fund platforms.
We have thus decided to make Coin completely free, in line with our current brokerage-free plan. All your investments on Coin, irrespective of the invested amount, are now absolutely free. No subscription charges whatsoever.
We'll soon be starting our Loan Against Securities (LAS) business and hope to be able to monetize by offering loans to anyone wanting to borrow against equity and mutual fund holdings. As you know, our mission with Coin has always been to make direct mutual fund investments easy and accessible to everyone. We hope this move gets us closer to that goal.
Spread the word! 🙂