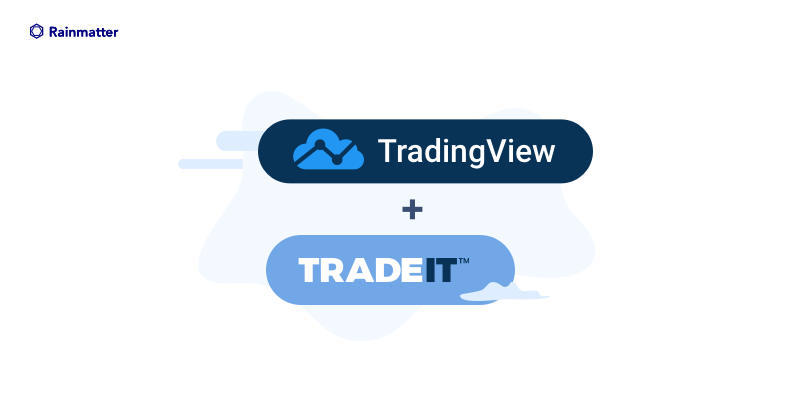 Tradingview (TV) which offers a popular charting utility and also building a social network for traders recently acquired TradeIt for around $20 million dollars. This was after TV themselves had raised around $37 million in a VC round.
TradeIt has a really interesting business model — enable financial publishers and app developers to easily link users brokerage and investment accounts across most top brokerage firms with a single set of APIs. So everyone, from a financial news site to a stock trading game app to a charting platform to a social network for traders can easily integrate trading, not just with one brokerage firm, but almost all the top firms.
We at Zerodha opened up similar APIs called Kite connect to either build standalone exchange approved platforms or plug into our Kite trading platform. But these APIs allow only clients of Zerodha to place their trades. With someone like Tradeit, you could do it across all the brokers with only one set of APIs.
Possible to build Tradeit in India?
If you are a startup enthusiast, I am guessing the next question would be if a Tradeit can be built for India? If you could, all platforms from Moneycontrol to Economic times to all the robo advisory apps to everyone else would instantly turn into trading platforms for clients across various brokers. This would definitely help grow the capital market ecosystem in India. Think of what UPI (similar APIs allowing to connect across all banks) did for growth of online payments in India.
Unfortunately, the current set of regulations by the exchanges in India doesn't allow this to happen. Exchanges mandate that any screen from where an order originates is an exchange approved platform. The tricky bit is also that the website/app/screen/domain from where the order originates has to be owned by the brokerage firm of the client placing the order. This completely rules out a single platform like TradeIt being able to power multiple brokers. Most of these regulations are from when internet trading started in India, hopefully, exchanges will take cognizance of changing times and remove some of these restrictions. Growing the very shallow participation in Indian capital markets has to be the biggest priority for all of us, and a platform like Tradeit can make it possible. 
Is it possible? 
Yes, there is still a way to build a business that can enable platforms to integrate trading across multiple brokers.
Go to every broker, build a simple buy/sell web app, and get it approved by the exchanges.

Yes, individually and separately across each broker. Which means you need to have a convincing enough story for the broker to make the effort.

Once the publisher integrates your API, allow the client to select the broker of choice. If the client selects the broker and decides to place an order, initiate a web page of that particular broker, get the client to authenticate, and then place an order separately on this web page. If a mobile app, open a web view of the above within the mobile app. Btw, smallcase (a Rainmatter partner startup) is probably best placed to open up a feature like this now that they are already plugged into almost all the top 10 brokerage firms in India. 
But the execution can't still happen within the publisher website/app. Does it really matter if clicking on buy/sell (after authentication), the execution happens within the publisher web/app vs opening up another window and doing it? Of course, it does. Imagine if UPI transactions on Gpay, PhonePe, Paytm, Bhim, etc,  needed you to log into your underlying banking mobile app to approve the transaction. It would have never taken off.
Hopefully, you like what we are writing. The idea is to cover everything there is to know in the Investment Tech ecosystem in India. Do follow the blog, share, and post any follow-up queries below.
Best,