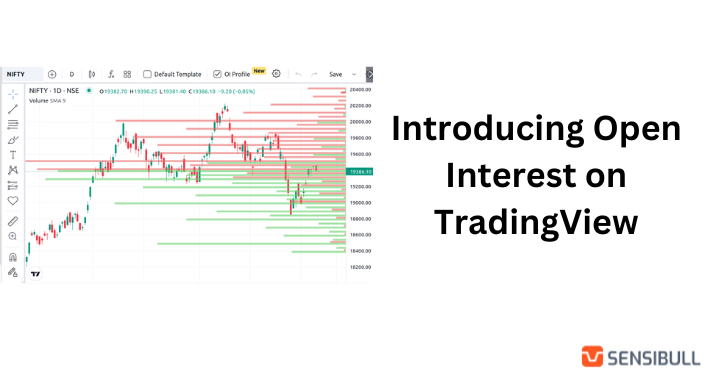 Hello,
It's time to unveil one of the most powerful features Sensibull has ever made: the open interest overlay on TradingView charts.
Charts and open interest are the most common tools used by traders to identify supports and resistances and get market direction. Till now, on all trading platforms across the board, these were two different features, and traders had to switch between them. So we thought, why not merge the two? Et voila! We have this:
For the first time ever, price and open interest are together in one chart. Visit https://web.sensibull.com/chart?tradingSymbol=NIFTY to check it out and make sure you are logged into Sensibull to see this chart.
How to turn this on
Please make sure that you are logged into Sensibull to see this Chart
Go to your Profile page – Settings
Select Trading View Charts

In the Charts, turn on Open Interest (OI) Profile
Other major updates after Sensibull went free on Zerodha
Newly revamped fully free Education page with many new videos
Auto-ATM straddle in Live options charts and Multi-straddle Strangle charts
Several Improvements in Strategy Builder

Potential upside and downside displays for your existing trades
The time value and intrinsic value of your existing trades
Synthetic futures as a new strategy type
Payoff in tabular form along with existing graphical form
Tradingview chart that opens within Sensibull
MIDCPNIFTY derivatives introduction
BSE SENSEX and BANKEX derivatives introduction
Visit Sensibull to see more!