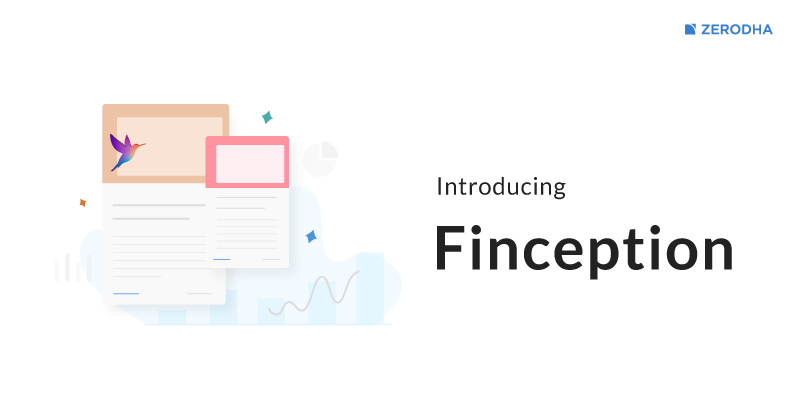 There is something about good content on finance and markets that excites me, and Finception has done it since their first article. We have partnered with some of the coolest FinTech businesses in India working on expanding capital market ecosystem through Rainmatter – Finception is the latest. Their daily newsletter, Finshots, is how I start my day now.
The following is an introduction by the founders of Finception. I hope all of you like it as much as I do and subscribe. 🙂
---
Our journey started with a simple premise — to make Finance less complex and more exciting. We started writing long-form articles on stocks and stock markets and we have been doing that for a good year now.
You can find all our stories right here.
And as an extension to this ethos, we recently started a daily newsletter called Finshots.
What is Finshots?
With Finshots, we are taking the most important financial stories of the day and rewriting it in a language more people can understand. We try to keep the stories as relevant as possible and since we have a self-declared mandate of being a 3-minute newsletter, it's as crisp as it can be. Have a look at some of our stories.
Who is this for?
We want to make finance less boring and so this product is for anyone who finds the current stuff on finance too taxing to read.
The Ultimate Goal
Since we started our journey last year, I can't think of the number of people that have approached us asking for help on the investing front. The only thing we could do to help was to suggest a few mutual funds, understand their needs and priorities, and help get their finances in order. We even ran an AMA (Ask me Anything) asking our subscribers to write to us if they had questions on personal finance. And out of the 2000 odd people that saw the post, a whopping 600 people wrote back to us asking for help. And that's when we figured we had to do something about this.
A new product in the works
So right now the focus is on building a full-fledged Financial Planner. Not the kind that'll give you some generic advice and a couple of mutual funds to go along with it. We want to understand where you come from, your needs, priorities, if you are covered in the event of an emergency, how buying a house can affect your financial goals, how best to invest every time you have some money saved up and most importantly, how not to lose money.
The hope is that we can someday become a brand that's synonymous with all things finance.
Also if you have any suggestions for the product that we are currently building, please write to us at [email protected]. We are actively seeking inputs. Cheers 🙂