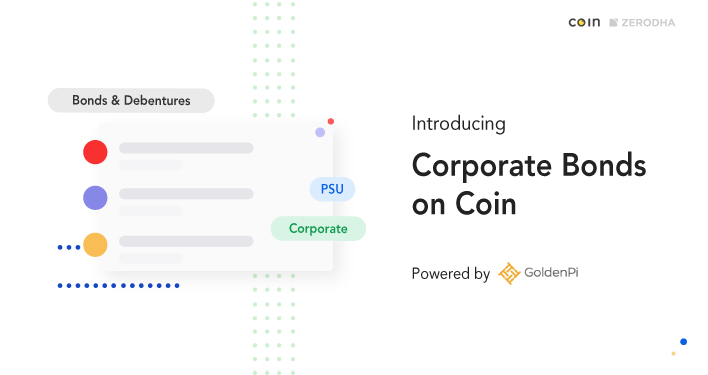 Bank fixed deposits (FDs) have been the most popular retail investment product in India historically. But the FD interest rates have been continuously going down over the years and looking at current circumstances, they will probably remain at these low levels for some time to come.  The RBI repurchase rate (repo rate) is nearing an all-time low of  4%, which has also meant that banks have reduced their FD rates to as low as 5.1% (SBI for 1 year FD).
While investing in stocks gives an opportunity to earn a higher rate of return than FDs, it comes with a higher risk, which may not suit most people who currently invest in FDs. High quality corporate and PSU bonds are a great alternative to Bank FDs.  In some cases, investing in a Bank's bond gives you almost 10 to 15% higher returns as compared to the same bank's FD.
Indian retail investors have very little exposure to corporate bonds, due to a lack of understanding of the product and also because these have traditionally been a product sold to High Networth Individuals (HNIs) and institutions. As part of our Rainmatter initiative, we have now partnered with GoldenPi, a bonds platform democratizing access to bonds that were until now inaccessible to Indian households to power our corporate bonds platform.
Introducing investing in corporate bonds
With the help of GoldenPi, we are working with various bond houses to aggregate the best tax-free and taxable bonds for you. You can start investing in these bonds with a minimum of just Rs 10,000. As part of the beta release, we currently are offering tax-free bonds, and soon will have taxable bonds as well. The maximum limit per order is Rs 2 lakh currently.
Why tax-free bonds?
They carry an implicit sovereign guarantee (safer than bank FD) and currently yield around 4.5% tax-free. PSU Bank FDs currently have yields of around 5% to 5.5%  pre-tax and just around 3% to 3.5% post-tax (highest tax slabs), so tax-free bonds offer almost 30 to 40% higher yield as compared to bank FD.
How to invest
Visit
https://coin.zerodha.com/bonds/invest to see the list of bonds currently being offered.
Select the bond you wish to invest in(order window is open from 9 am to 3 pm)
You will have to pay using your bank account mapped to the Zerodha account to transfer funds. You will not be able to pay using the funds lying in your trading account.
Once the payment is processed, the bonds will be credited to your demat account by the end of the day and will start showing up under your holdings on Kite and Console from the next day. The buy average price will also be automatically updated.
Unlike FDs, the bonds we are offering also trade on the exchanges. But bonds don't trade as actively or as frequently as stocks, and hence the last traded prices (LTP) on the exchange may be misleading. But what this also means is that if you did decide to exit the investment before maturity (like breaking a bank FD), you can do so by placing a limit sell order directly from Kite on the exchange (we will soon start showing daily indicative prices of your bond holdings on Coin, if you wish to place a sell order on the exchange). But do note that if you do decide to sell before maturity, the price of the bond could have either gone up or down from your buying price based on how the interest rates in the economy have changed in the interim. Outside of the coupon or interest, you have earned, you could have a profit or loss based on the price you bought and sold (price typically goes up when interest rates in the economy go down, and vice versa) if you sell before maturity.
Please do let us know your feedback and suggestions on this TradingQ&A thread. If you are new to bonds, we'd suggest you get started learning about investing in Bonds on Varsity.
Happy investing,