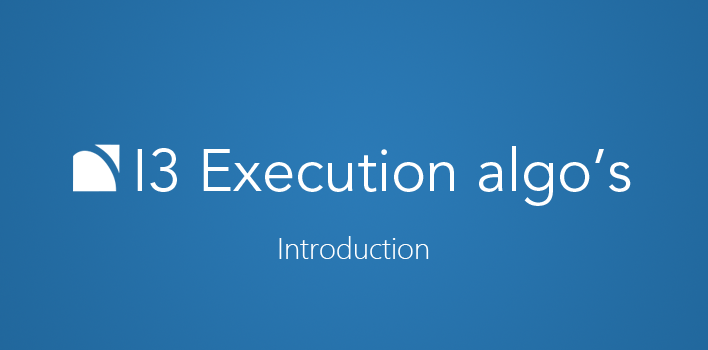 We've now stopped offering i3 as a product.
Traders,
To profit from trading, you must have a winning strategy other than paying low brokerage (which you already do at Zerodha). What is also of importance to our higher volume traders is keeping the impact cost low. Here are some of the issues high volume traders face:
You want to buy 20 lots (2500) of INFY futures. You can either buy it at market price or limit price. If you buy it at market price, you can lose upto 3 points (Rs. 7500) just as impact cost because your buying will push the price of Infosys futures up. If you place a limit order, there are chances that the order will never get executed and you could miss a profitable trade. The impact cost can be extremely high while trading illiquid stocks/contracts. You will note that compared to the potential impact cost the brokerage will seem insignificant.
You want to sell 10 lots of JSW Steel (5000 shares) at 705, you place a limit order to sell and the market price is around 704. How many times have you seen the price reach 704.9 and your order not getting executed? Your order itself will be acting as the resistance.
To solve the above 2 pain points and many others that high volume traders encounter while executing a trade, we are launching "i3 – Execution based algos". If you know what stock/contract you want to buy or sell, the i3 algos will ensure that it is executed efficiently.
Do note that since these are algos, this will not be allowed for our retail clients. This can be executed only by clients who have dealing terminals. To get a dealing terminal at Zerodha, you will have to register as an authorized person with us on the exchanges and submit NISM certifications.
Dealer terminals will also cost Rs 250/segment/exchange/month and the i3 module will come with a rental of Rs. 5000/month.
Find following the user manual for i3 and if you are interested in a demo,  please send an email to [email protected]
Download – Zerodha i3 user manual
Happy Trading,