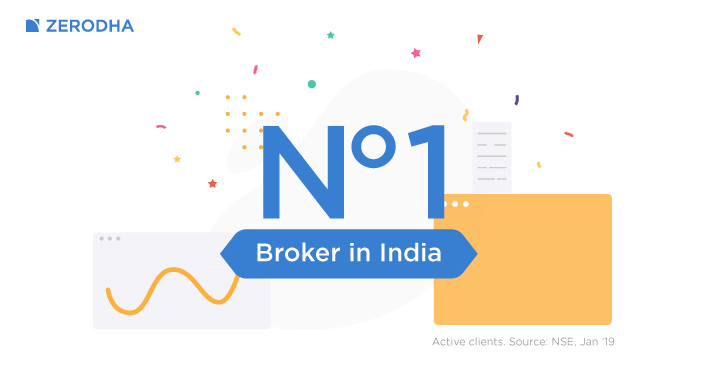 Traders,
We are now the largest brokerage firm in India, both by the number of active clients and the trading turnover on the exchanges. The entire Zerodha team and I are extremely grateful to all of you who have trusted us to be your brokerage firm. We were also recently awarded the best retail brokerage firm in India by NSE. Check this post where I have shared updates on our business.
I would have been a lot more excited if not for the unfortunate incident from this Monday morning, where we had a major OMS (Order management system) update that introduces a number of new features, which failed when the market opened resulting in intermittent downtime. We had been preparing and testing this update over several months. The reason for the success of our business is the constant enhancement of our products, unlike many traditional firms. It is important to be successful to sustain and remain in business with our low-cost pricing model. Of the numerous successful updates and enhancements that we apply routinely, there is always a tiny fraction that unfortunately does not go live as expected.
At our unprecedented scale, even a minor hiccup can escalate to astronomical proportions. Nonetheless, our teams are always working tirelessly to bring you new products and to improve existing ones. I can now feel the pressure CEO's of other big traditional brokerages/financial firms would have deciding between continuity with no risk, and changes/updates with their heads on the table if something went wrong.
When we first started the business in 2010 and started actively blogging and answering on online forums, there were many who said that this enthusiasm will last only for a few months. It has been 8 years and our outreach has only grown with time. The excitement to build something new that can help investors and traders, sharing as much knowledge as possible, and helping grow the capital market ecosystem in India by partnering and giving access to leverage everything that we have, is now more than ever before.
We are still far away from the benchmark we have set to be called the best. We are working extremely hard to get there, and hopefully, you will love our products and stick with us until then. The only thing that we are working on 24/7 is to be your best brokerage firm.
Thanks again for all the love and support,
❤ From all the 1200+ at Zerodha.