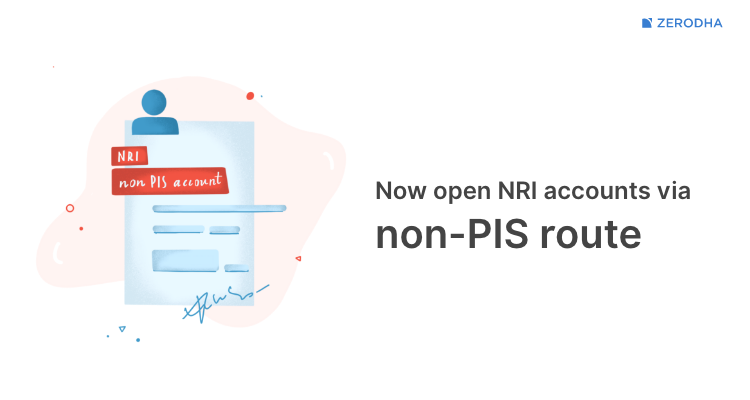 NRIs can now buy and hold, on a non-repatriation basis: equity shares, convertible preference shares, convertible debenture, warrants, or units that will be considered domestic investments at par with investments made by residents using their NRO accounts. This eliminates the need for a PIS permission letter, thus opening up a whole lot of new options to NRIs. The key benefits of this framework are:
No requirement of PIS to trade through this route, thereby saving reporting & other costs levied by banks. Trading experience will be similar to that of a standard resident account.

NRIs investing via the NRO-non PIS route can invest without any limits. 

No restriction on the NRO bank account that can be linked (not only those accounts Zerodha has partnered but any bank can be mapped).

Brokerage of 0.5% or Rs 100 per executed order (whichever is lower).  

Investing in mutual funds can be made across all asset management companies (AMCs) and all funds. (Except for NRIs who are tax residents of the US and Canada)
When equity sell trades are done, on the trade day (T-day) we will block 17.94% of the sale proceeds. On the next day (T+1 day), the amount blocked on T-day will be unblocked and the debit of actual TDS on capital gain is passed. On mutual fund redemption requests, the TDS is deducted by the AMC (asset management company).
To open an account, proceed to create a ticket here.
Restrictions: 
NRI can trade only delivery based. No intraday/BTST trading on equity/stocks allowed.

No currency or commodity trading allowed.

Equity F&O through a CP (custodial participant) code.
PS: If you already have an NRO account with us, using the PIS mode and wish to convert it to NRO non-PIS account you can write to us on [email protected]