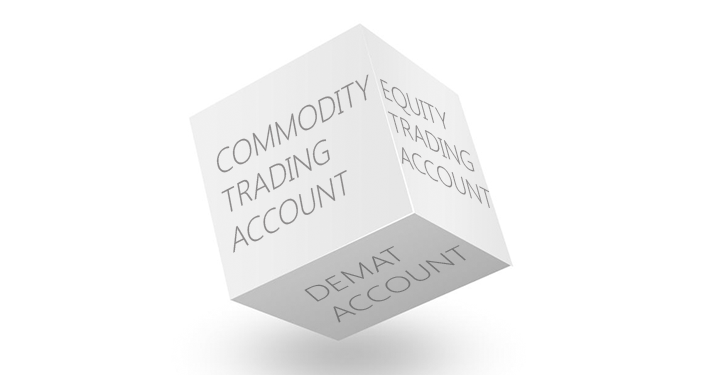 Traders,
While we are a completely online broking firm until now it was not possible to open an account online and required physical forms. Thanks to Aadhaar you can now open an account completely online. All you have to send us is a copy of your POA once your account is open. Hopefully, the day is not far off when the whole process is completely online. 
The account opening fee will be Rs 300 for an equity trading and demat account and Rs 200 for a commodity account respectively. 
Document checklist before you proceed
Your PAN card.

Your Aadhaar.


To complete the e-Sign process, you will have to authenticate it with an OTP. So, make sure you have the number linked to your Aadhaar handy. If not, you will not be able to complete the process. If the number linked to your Aadhaar is inactive, or if you don't have any number linked, then you can visit your nearest Aadhaar Seva Kendra to get it updated.

Cancelled cheque/Bank statement to link your bank account.


If your cheque is not personalized then the bank statement you upload should have both the IFSC and MICR code printed on it. If not then your application will be rejected.

Income proof.


It is mandatory to submit income proof if you wish to trade in Futures and options – Equity, commodity, and Currency.  You can submit one of these documents.
Form-16

IT acknowledgement copy

6-month Bank statement

Stock Holding Statement, or

A CA certifying your networth
You can also check out this video which explains the process.
Step 1: Go to zerodha.com and click on "open an account"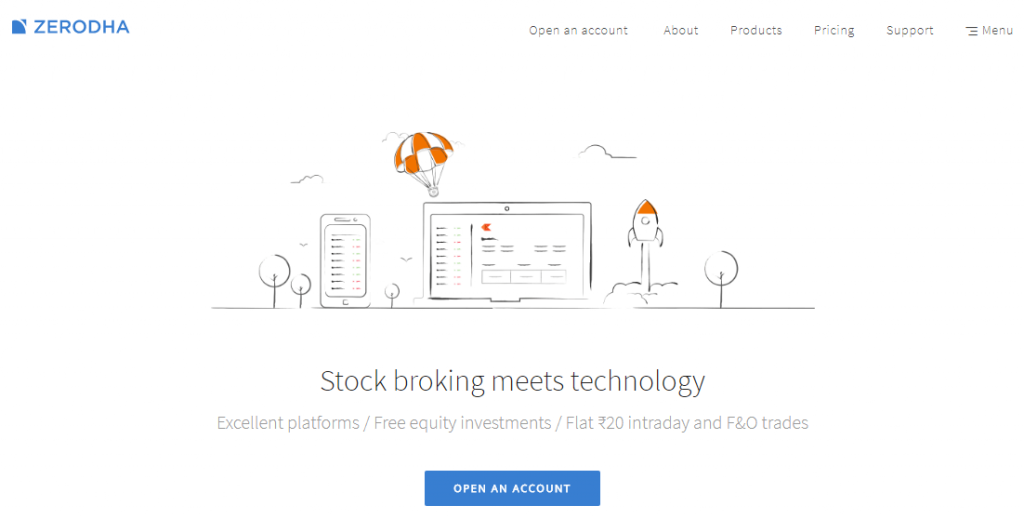 Step 2: Enter your name, mobile, email and click on "continue to signup"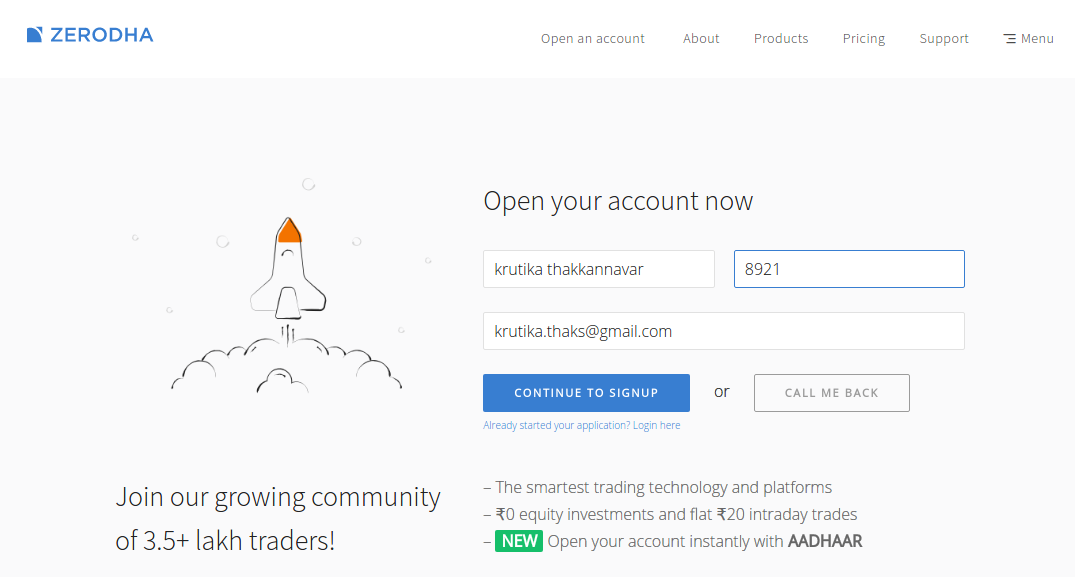 Step 3: Create a password for the account opening portal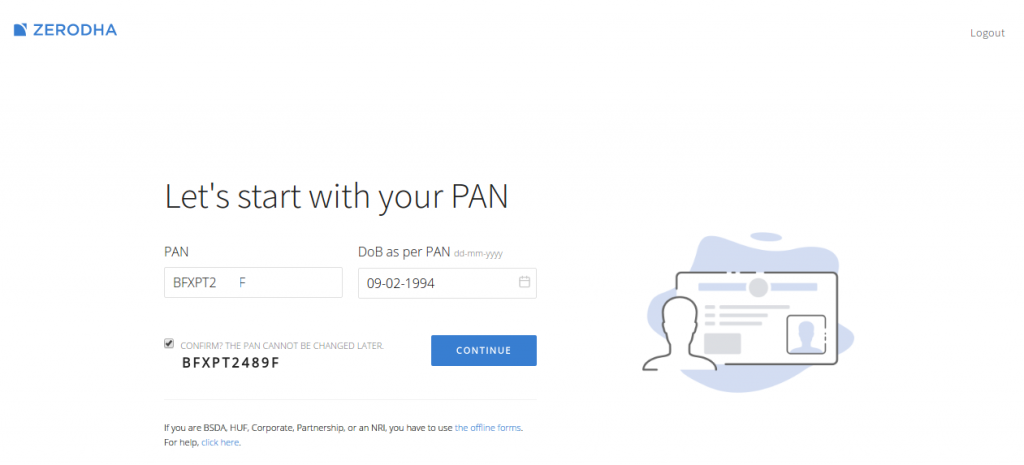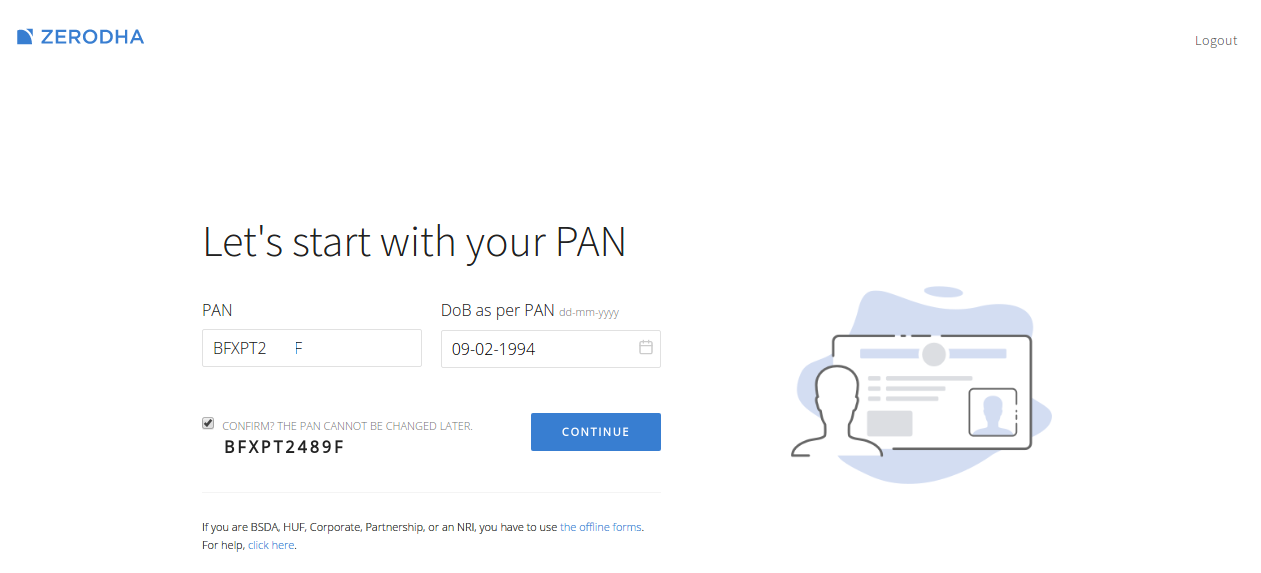 Step 5: Pay the account opening fee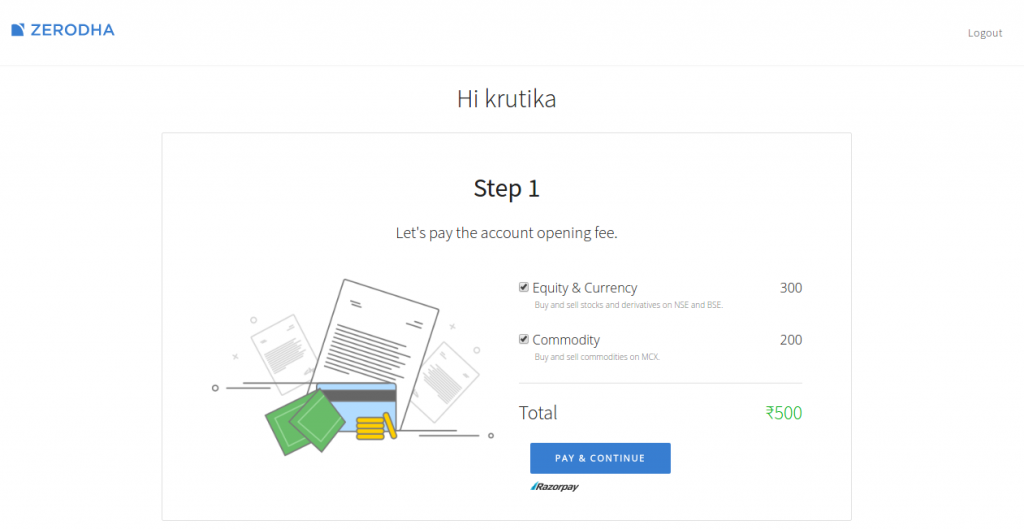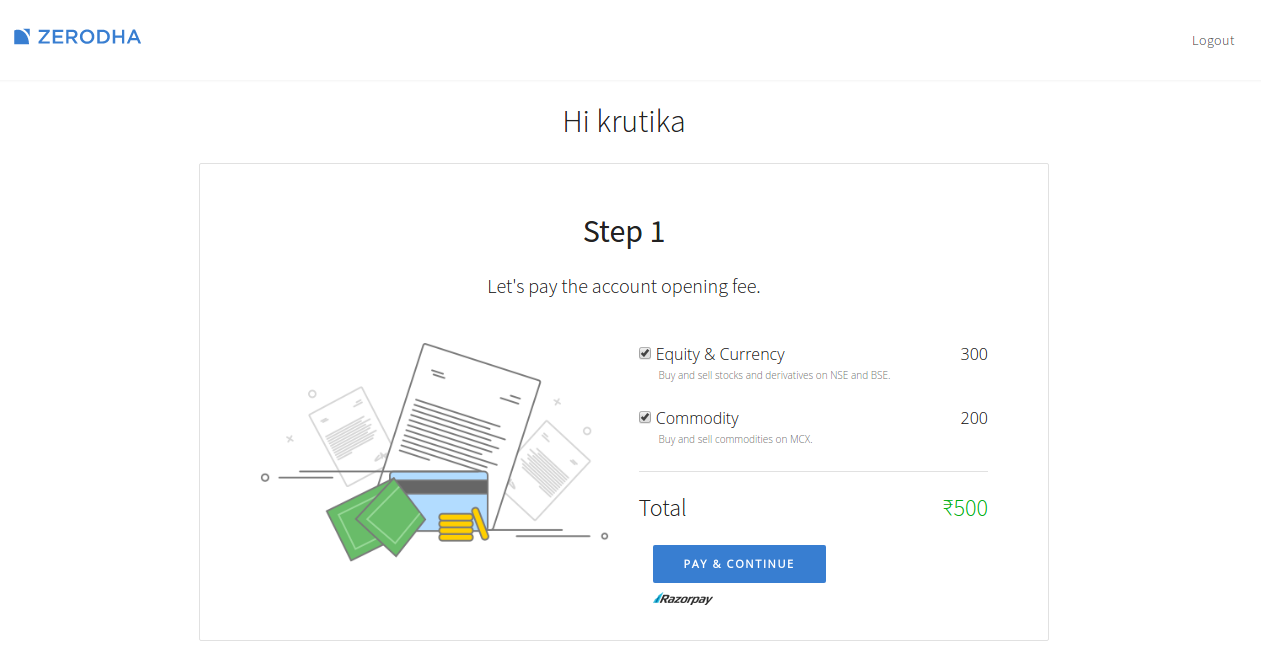 Step 6: Enter your Aadhaar number and click on submit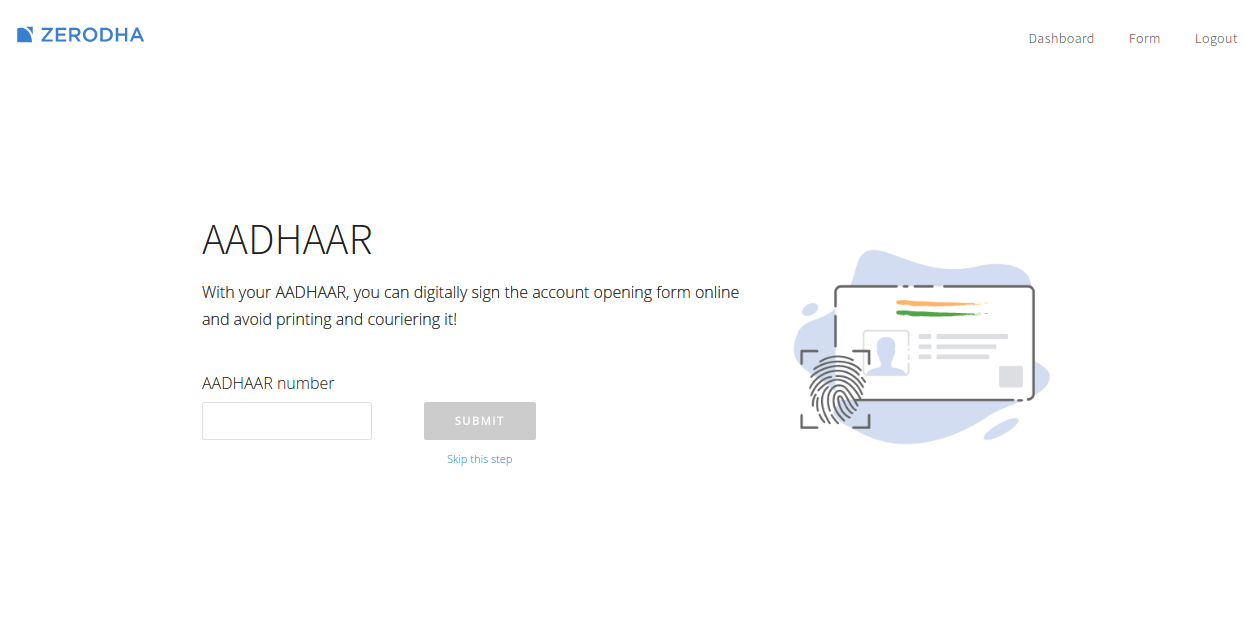 Step 7: Generate the OTP and validate it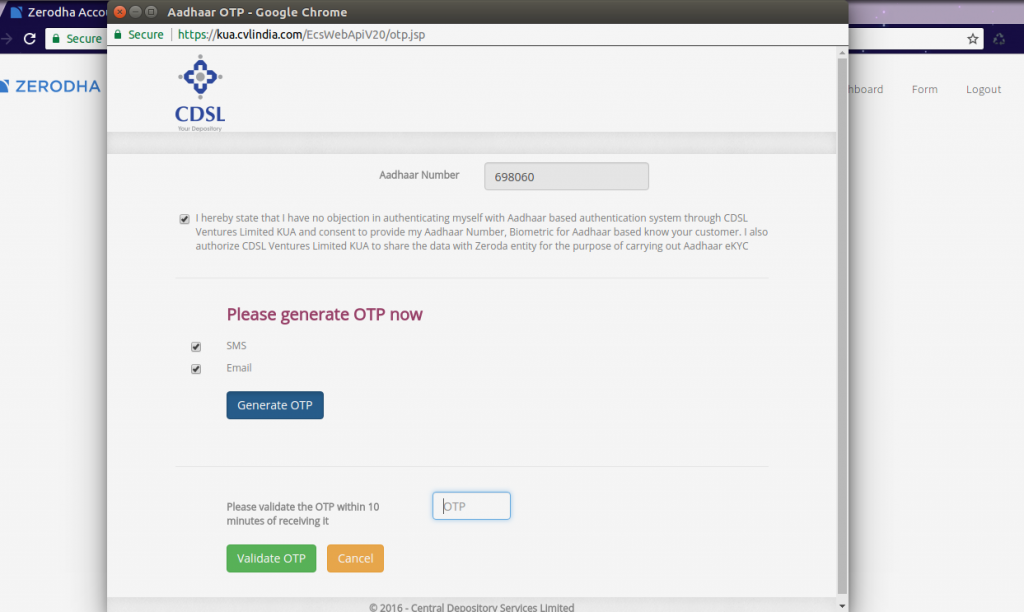 Step 8: Fill in the details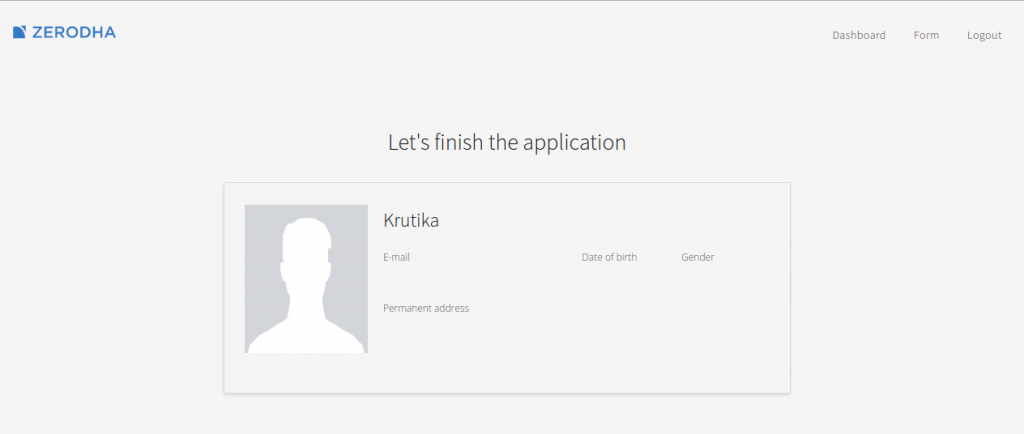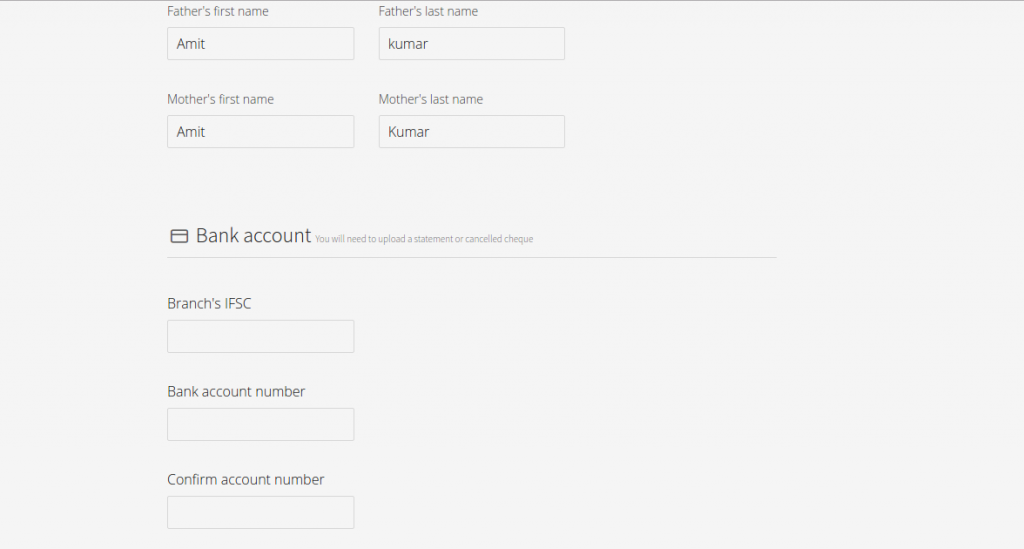 Step 9: In person verification (IPV). This step is only if you are not KYC verified already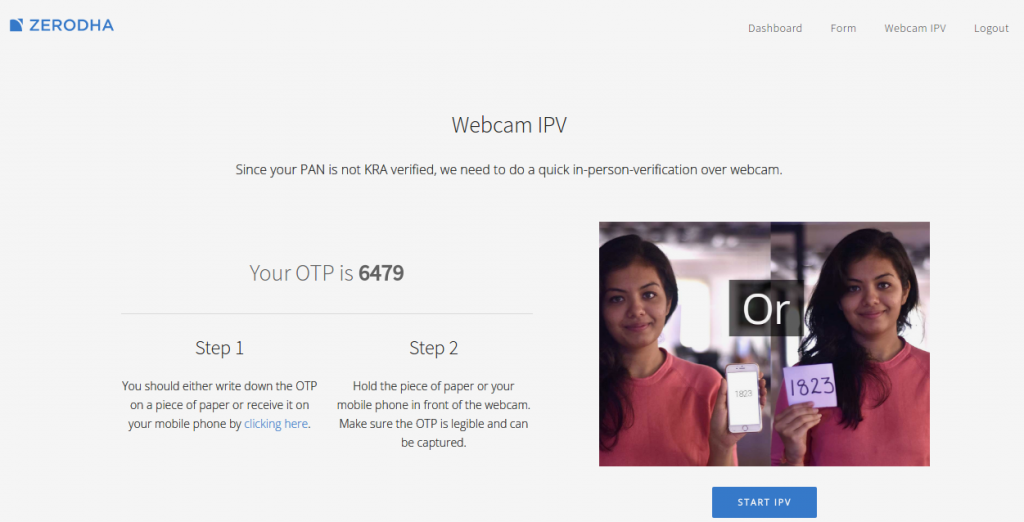 Write down the OTP on a piece of paper and hold it in such a way that both the OTP and your face are clearly visible. If not then your application will be rejected.  
Step 10: Click on Aadhaar to continue to the e-Sign process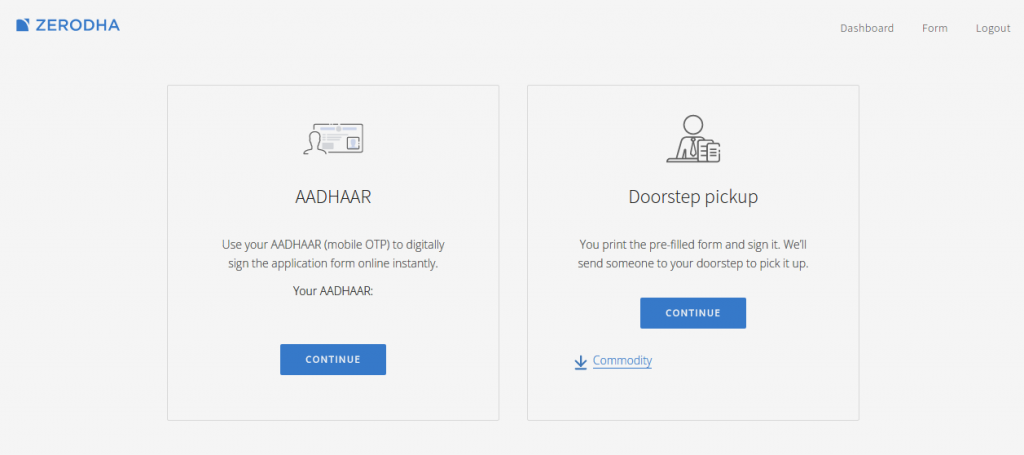 Step 11: Upload your bank documents. Income proof if you wish to trade in derivatives.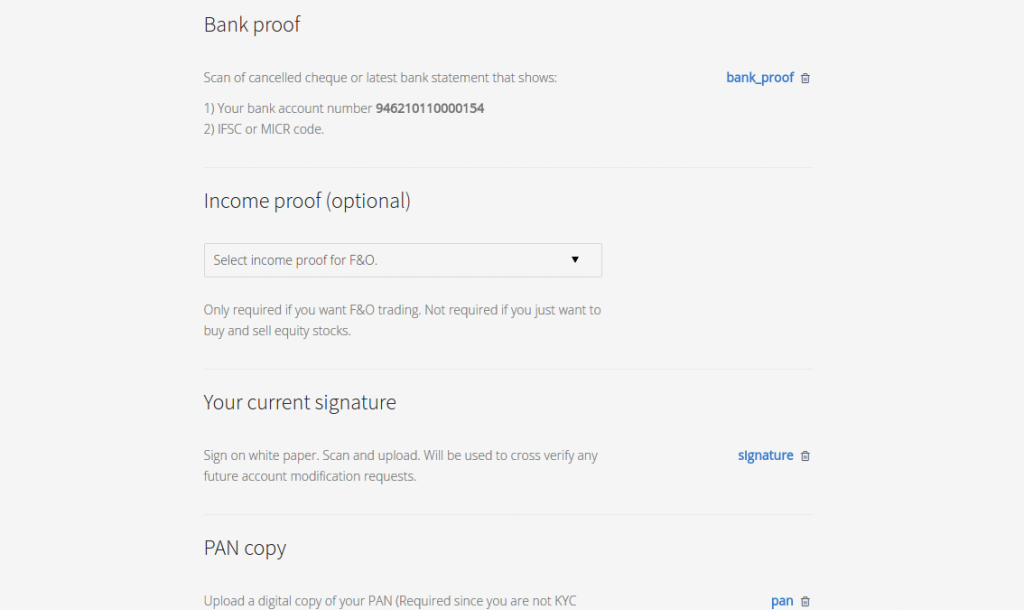 You will also have to upload clear copies of your wet signature and PAN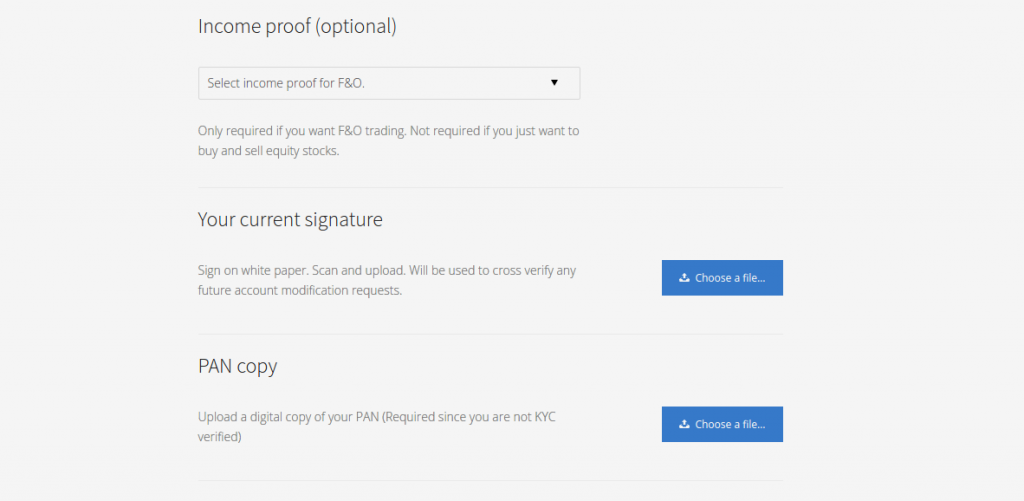 Step 12: e-Sign. You will have to authenticate the e-Sign with an OTP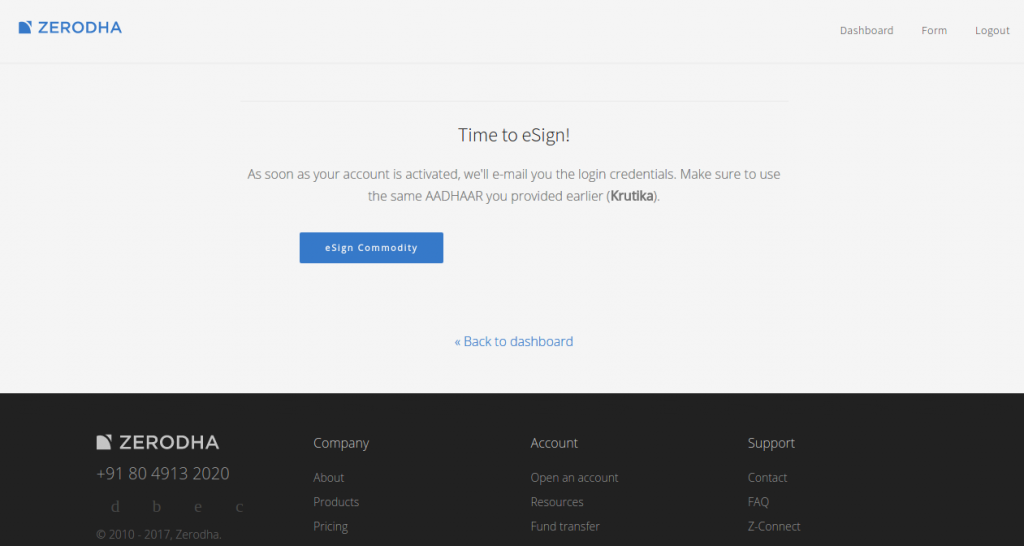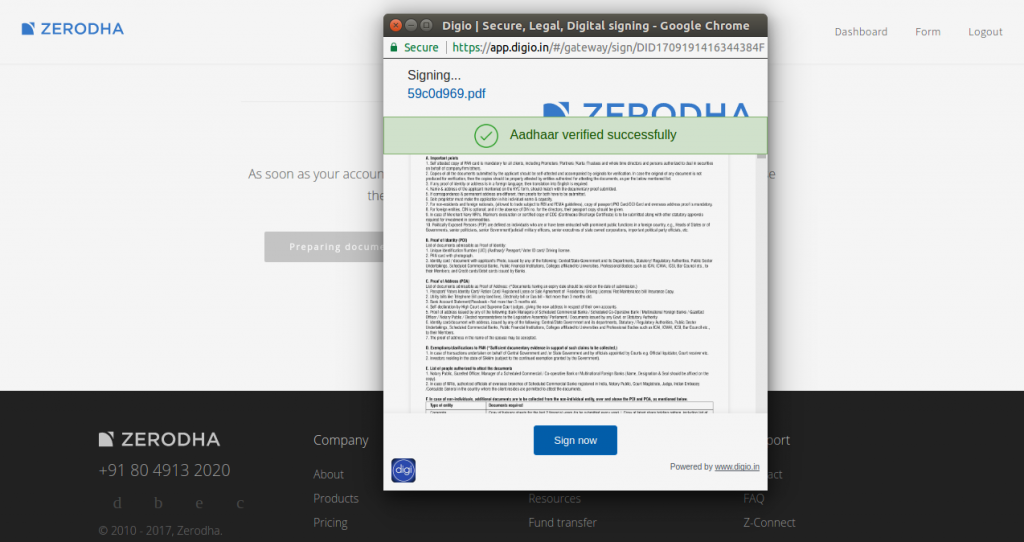 Step 13: The only thing left for you do is to print, sign and courier us your POA for equity and ECN for commodities. If you are thinking why can't I e-Sign even these docs? Unfortunately, regulations currently don't allow us to accept e-Signed POA and ECN. Hopefully, this should change soon.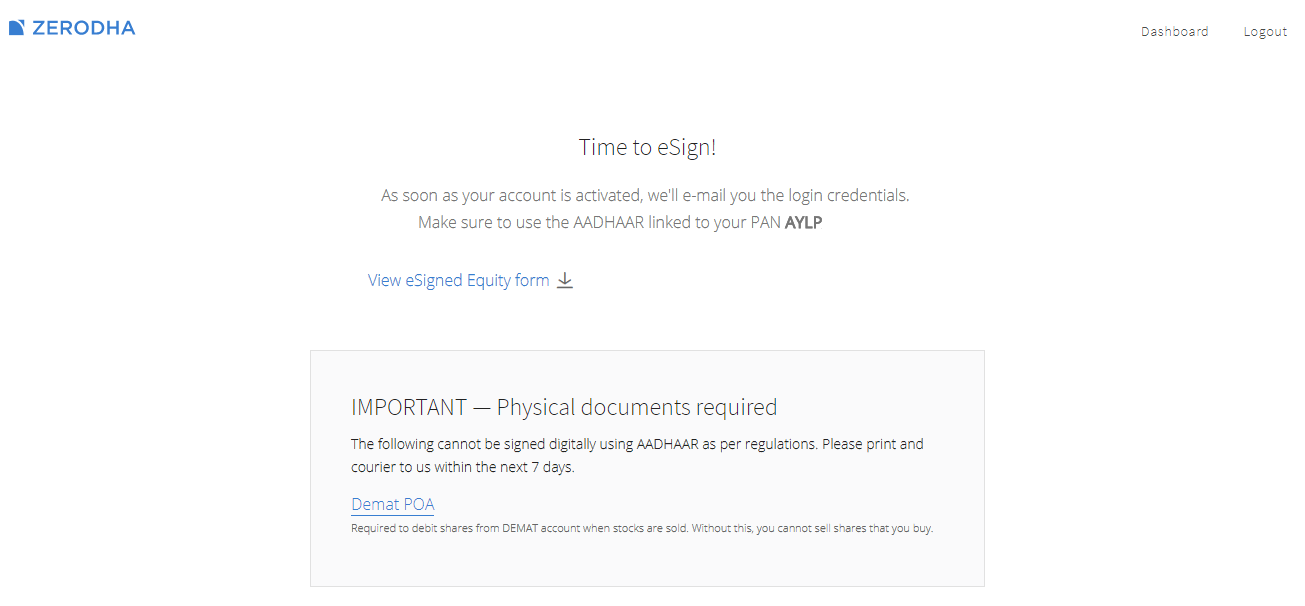 Note: Unless you send us your POA you won't be able to view your holdings or sell stocks, you will only be able to buy them. You can download the POA here, you would have also received an email with the attachment.
Without submitting the ECN you will not be able to trade in commodities.     
That's it, your Zerodha account is now open and you will receive your login details shortly.
Offline account opening
If you still wish to open an account offline, you can download the application forms here. You can also find the instruction sheet with signature guidelines and the document checklist on the same link.
Print the forms, sign them and courier them to our office in Bangalore.
You can also request a pickup. Just click on "Open an account" and follow the onscreen instructions. Just select "Doorstep pickup" when prompted.
Note: Pickups are subject to availability and may depend on traffic and weather conditions.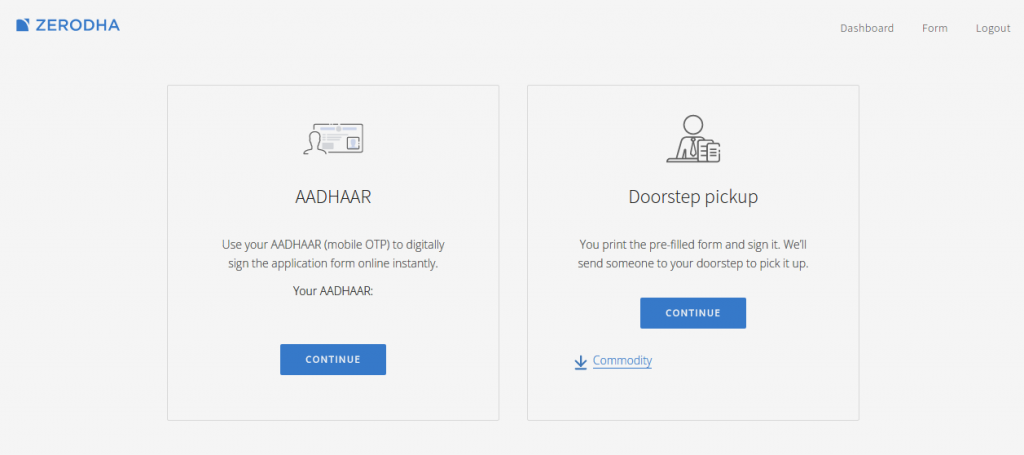 You can also request a call from one of our sales executives to guide you through the process. Just enter your name, mobile number, email and then click on "Call me back". Alternatively, you can also get in touch with us on 080-40402020 or write to us at [email protected]

If you already have a trading account and if you wish to open a demat or a commodity account, you can download the pre-filled application forms from the profile section of Q.
Corporate, Partnership Firm and HUF accounts cannot be opened online. Check this post for the account opening process.