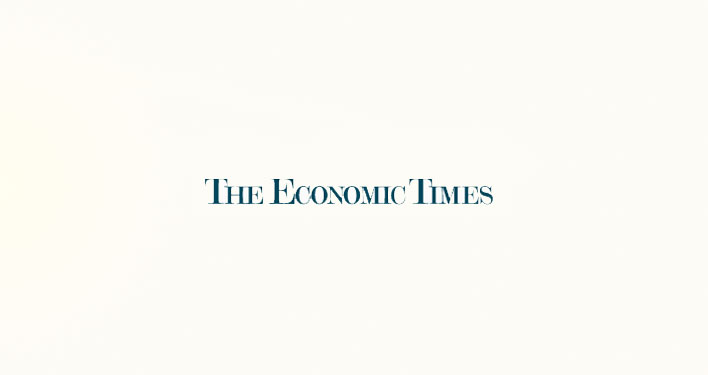 Economic Times covers launch of Zerodha's Ahmedabad support centre.
" AHMEDABAD: Bangalore headquartered Zerodha, online discount trading firm, today announced the launch of its support centre in Ahmedabad, that is designed to allow active traders to buy and sell financial instruments such as stocks, futures & options, currencies and commodities.
Zerodha brings on the table a brokerage model where a flat fee of Rs 20 per transaction is charged irrespective of the size of the trade. It is the first broking firm in India to go completely online and have a tool like a brokerage calculator where one can know all the charges even before taking a trade.
It also has the facility to create a mock trade to know all the charges before even opening an account. Zerodha is a member of NSE, BSE, MCX-SX, MCX and NCDEX.
Announcing the Ahmedabad foray, Nithin Kamath, Founder and Managing Director of Zeroda, said "Gujarat is the most vibrant state for capital markets in the country and we have many clients who have been requesting us to start a support center here. Now with the opening of the Ahmedabad support centre, our clients based in Ahmedabad and surrounding areas can conveniently connect with the support centre for queries and services pertaining to trading. "
Visit this link to read the complete article.
Other publications on Zerodha in Ahmedabad:
Western Times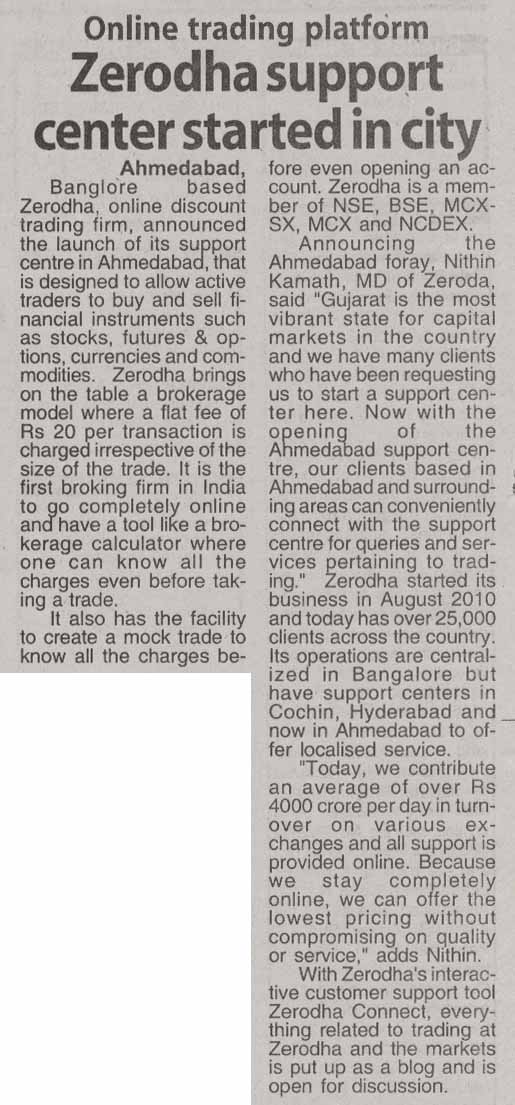 Jai Hind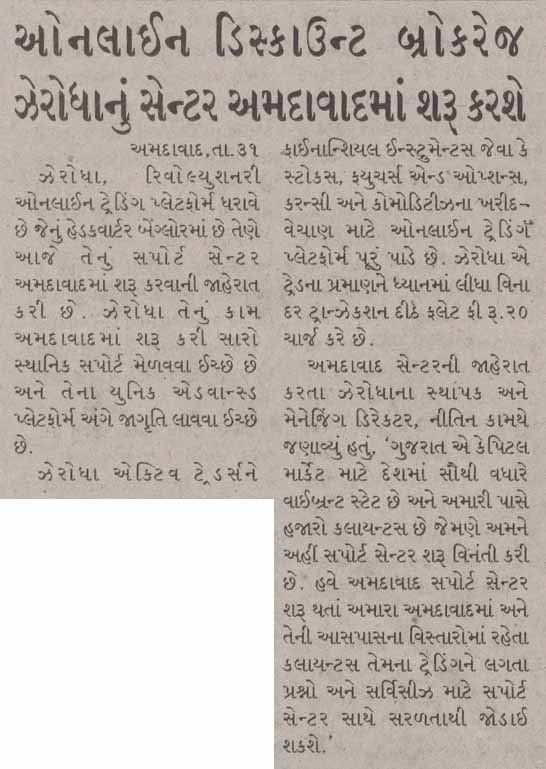 Gujrath Vaibhav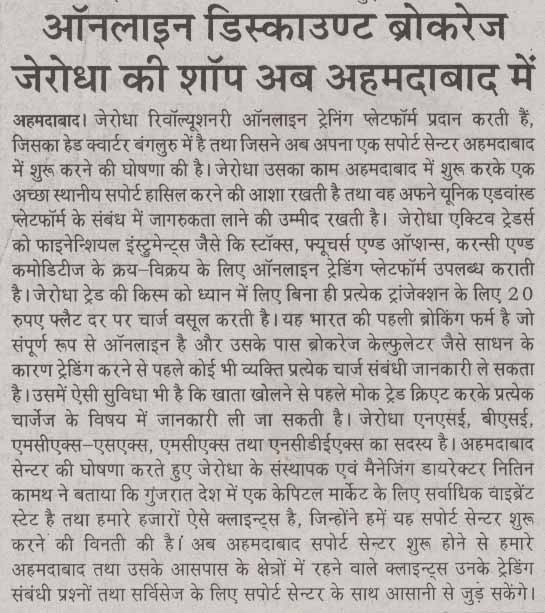 Akila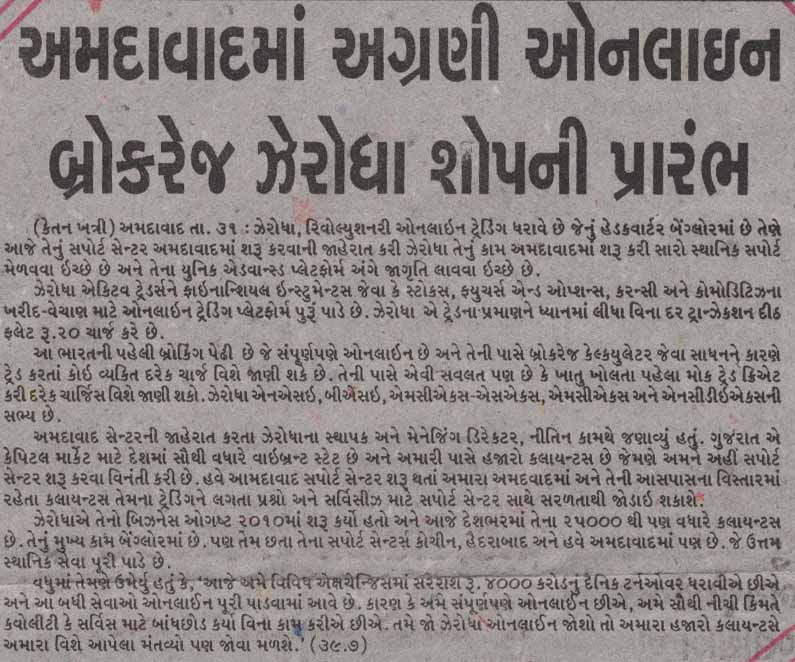 Kesari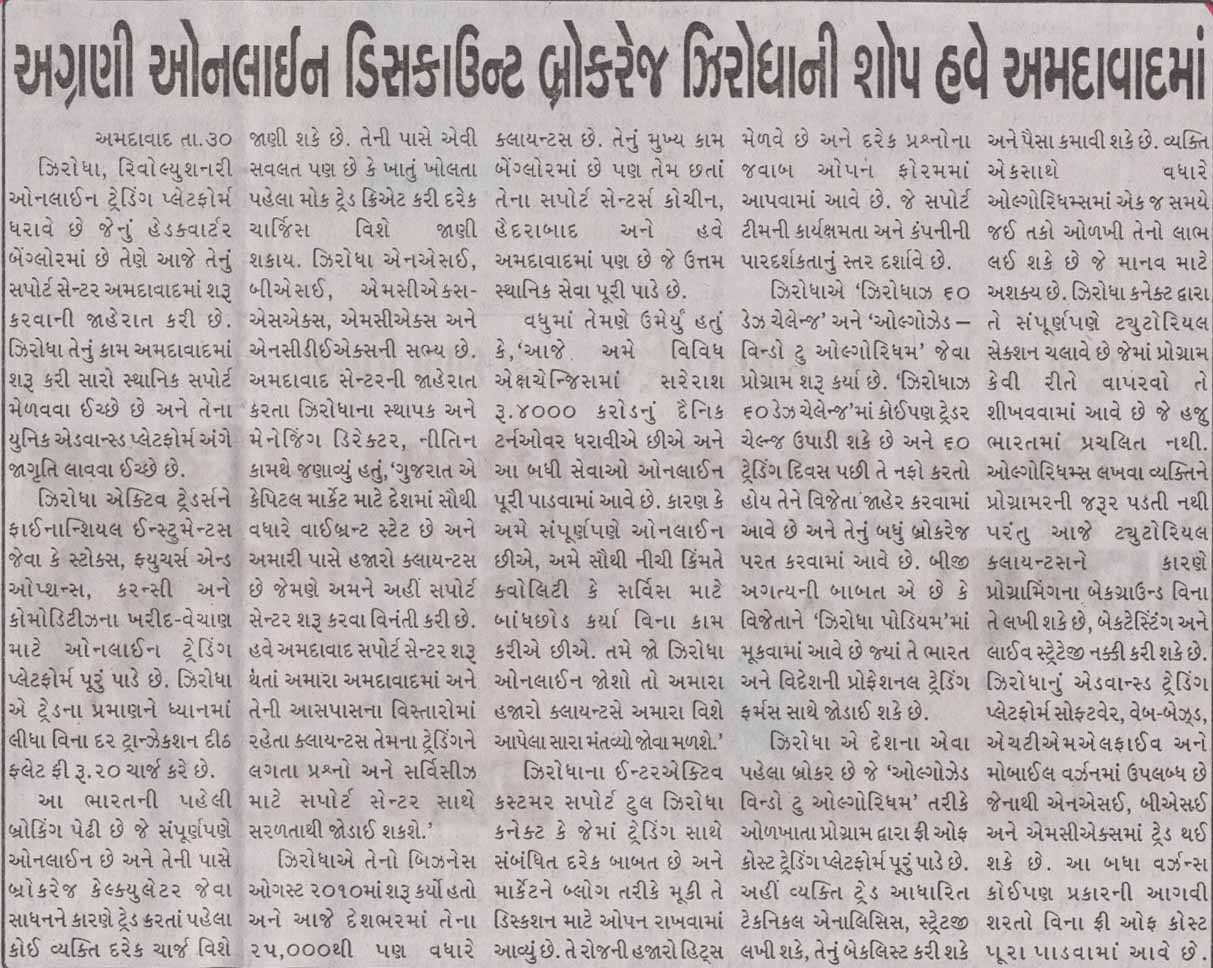 Saurashtra Bhoomi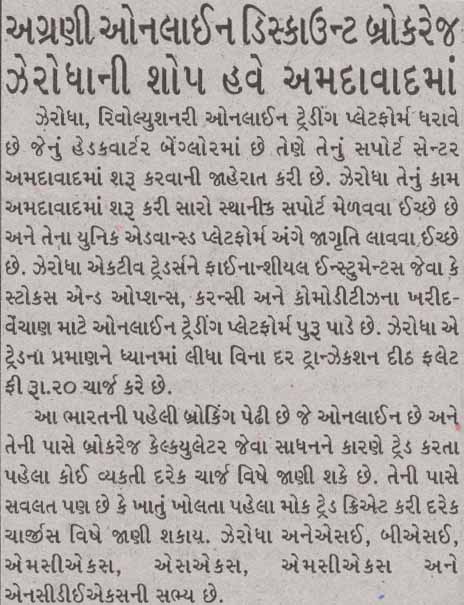 Rakhewal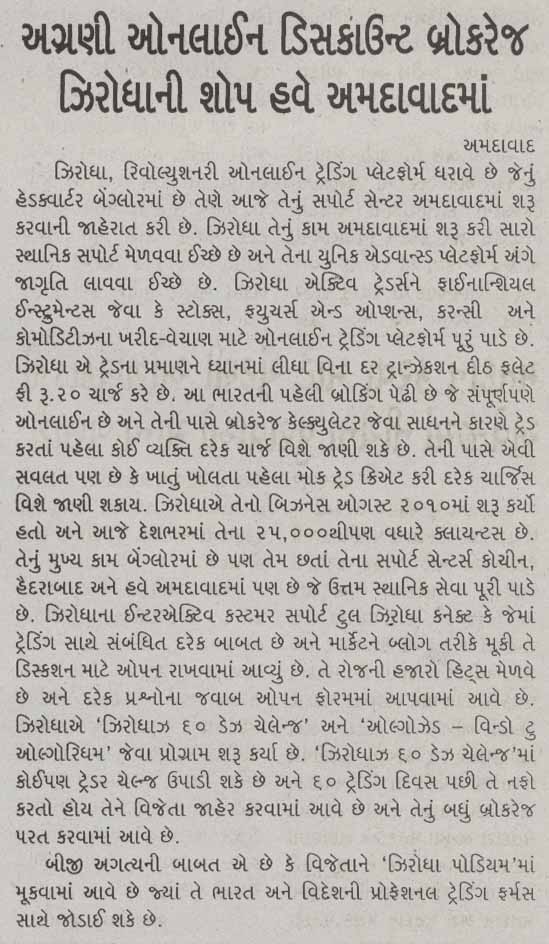 Divya Bhaskar