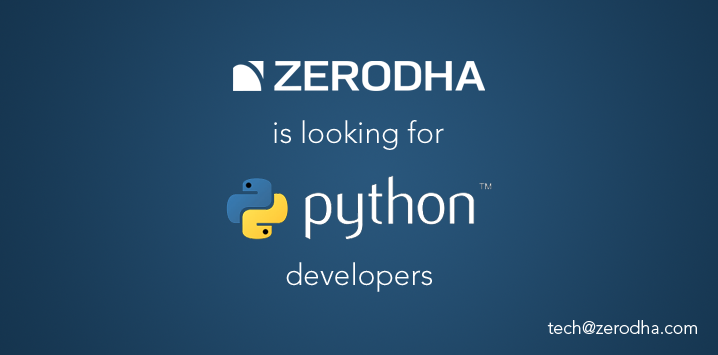 We are Zerodha (Wikipedia), one of the fastest growing financial services companies in India. We are working on some exciting financial technology and products that'll set new benchmarks in the Indian markets soon!
If you are a (full stack would be great!) Python developer with good experience developing web apps, please talk to us.
We're looking for:
– Good Python skills
– Strong web development experience (including good knowledge of HTML5/CSS)
– Good knowledge of databases (preferably PostGres, MySQL. Bonus if you've worked with NoSQL databases)
If you have developed personal / hobby projects, or have projects you've worked on to show, we're very eager to look at them.
PS: We want to see your work, not your academic scores!
Job Perks
– New laptop / desktop
– Unlimited green tea over chess matches
– Flexible working hours
and lots more …