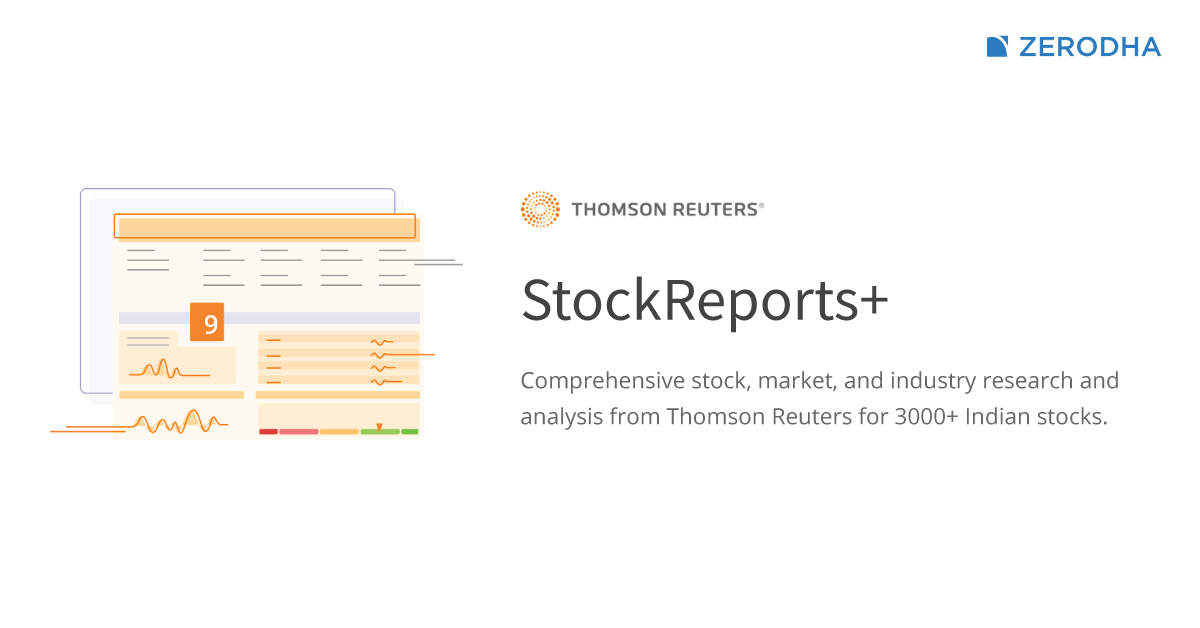 Note: Zerodha has stopped supporting Stockreports+, and new subscriptions will not be accepted. Existing subscribers can use Stockreports+ till their subscription expires.
Investors,
From the time we went zero brokerage for equity investing in Dec 2015, our client base has grown by over 10 times. A majority of the new clients joining us are investors, and quite a few are first-time investors. As a business, we have stuck to our original belief that the best way to help a client is by educating and providing all the tools that help in decision making, rather than telling people what to buy/sell. The extremely popular fundamental analysis module on Varsity has everything an investor would need in terms of analysing a stock fundamentally. What was missing though, was a utility to research stocks based on financial data. There are many websites that put out fundamental data, we didn't want to build just another stock research page.
Introducing Stockreport+ by Thomson Reuters (TR)
Comprehensive stock report for over 3000+ Indian stocks, updated daily. By far the most detailed report I have seen. This report is typically accessible on Thomson Reuters' Eikon, which costs thousands of dollars annually. However, we have been able to partner with Thomson Reuters and convince them to offer the same report on our platform at approximately $2/month to use. Do try out the sample report before subscribing. Since this data is proprietary to TR, these reports can only be viewed and not downloaded.
Apart from the fact that TR probably has the most reliable and extensive market data which is updated daily (at 11:30 PM every Sunday and Tuesday to Friday) find below some of the features on the report that I liked quite a bit and not easily available elsewhere online.
12-month stock price targets with high, low, and mean forecast –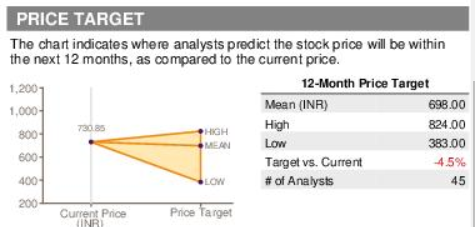 Average score (used to make investment decisions) based on 5 key fundamental components, with complete drill down into each component –
If you want to check why the above stock scores 2 on relative valuation –

Earning per share, actual data for last 4 quarters and for estimates for next 2 with mean, high, and low forecasts.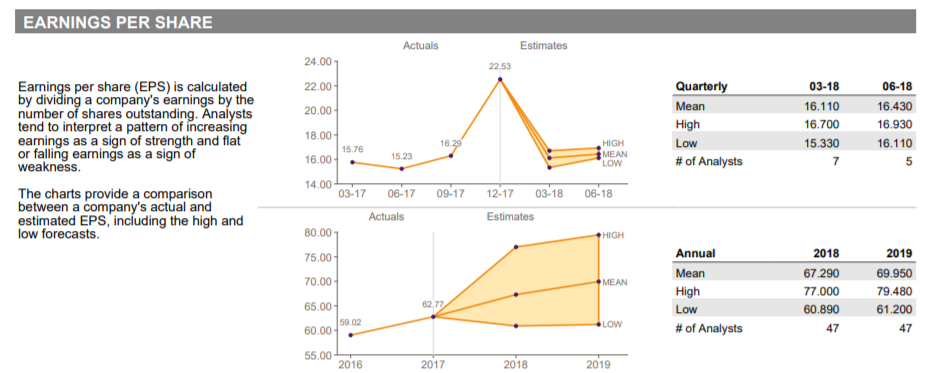 Forward-looking fundamental charts of the company, you can compare this with both the broader market and industry-specific averages –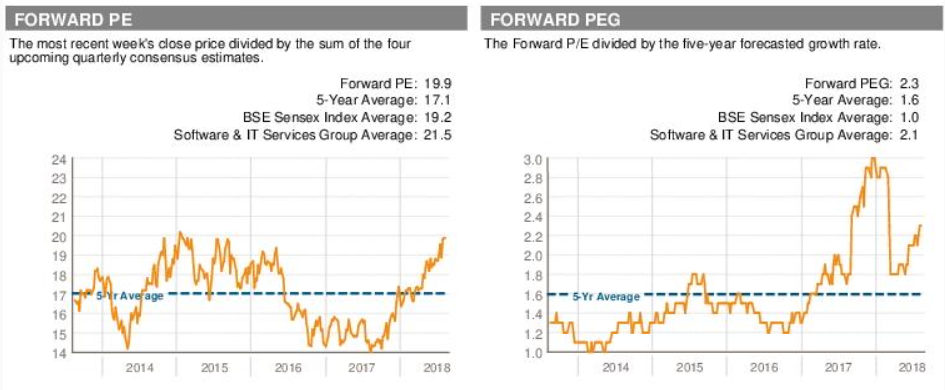 Analyst coverage with their recommendations ( in this example, there are 45 analysts tracking the stock) –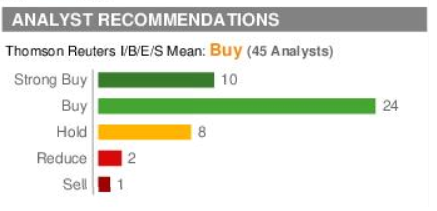 Make sure to read page 10/11 of the report which has tips on how to use the report.
StockReports+ Ratings
TR average score combines five widely used investment decision making tools – Earnings, Fundamental, Relative valuation, Risk, and Price momentum. Tracking these changes aren't easy, hence we have built the Stockreports+ Ratings tool. You can now stay upto date and not miss anything that is changing on a stock that you hold/track.  This will soon be available within Kite holdings, and you will also be able to set alerts using Sentinel.
https://stockreports.zerodha.com/ratings
Find below a webinar that we had conducted recently on using StockReports+.
Visit https://stockreports.zerodha.com/ to get started.
Thanks a lot for all your love and support. Hopefully, you are liking all our new products and updates.
Happy Investing,