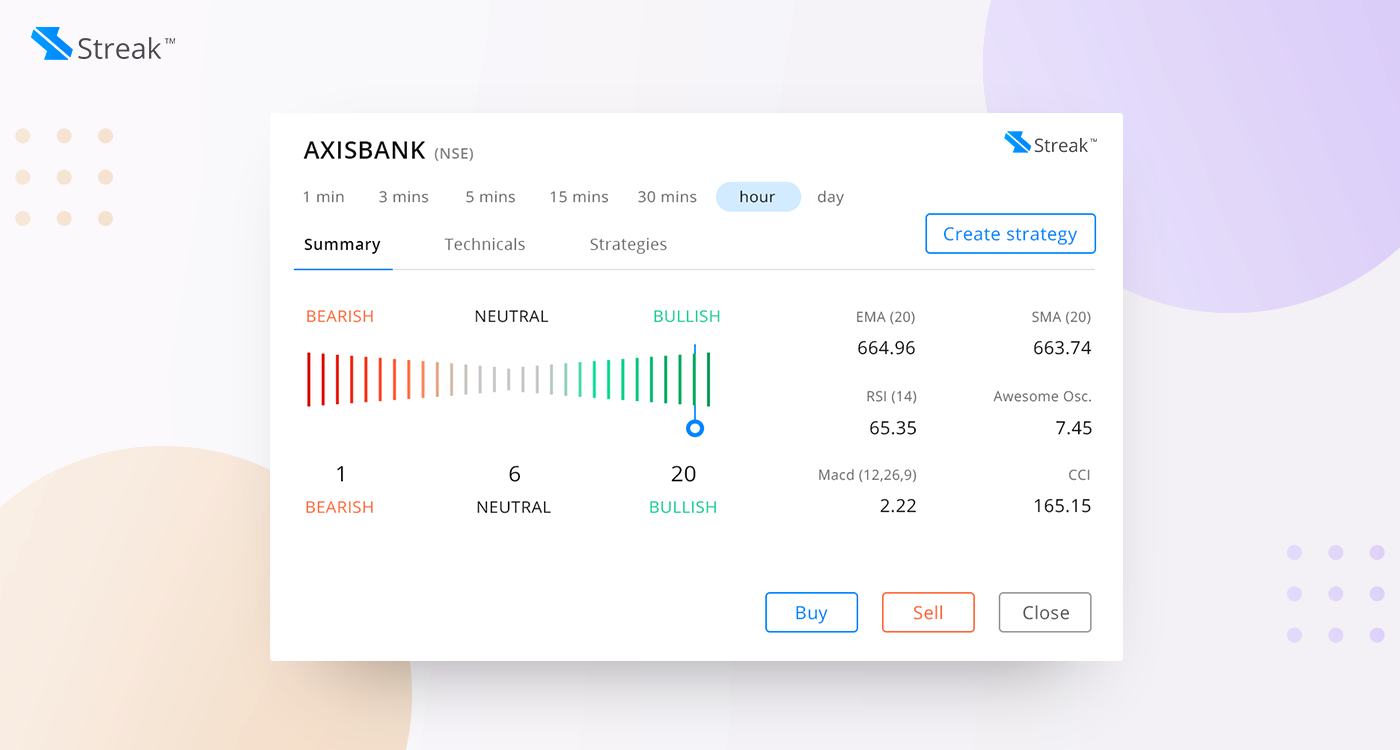 Traders,
We have introduced a new feature on the Kite web context menu. With Technicals powered by Streak, you can now quickly have a technical view on a security based on the most popular indicators. Currently, available on Kite web, you will soon see this utility on Kite 3.0 mobile slated to launch soon.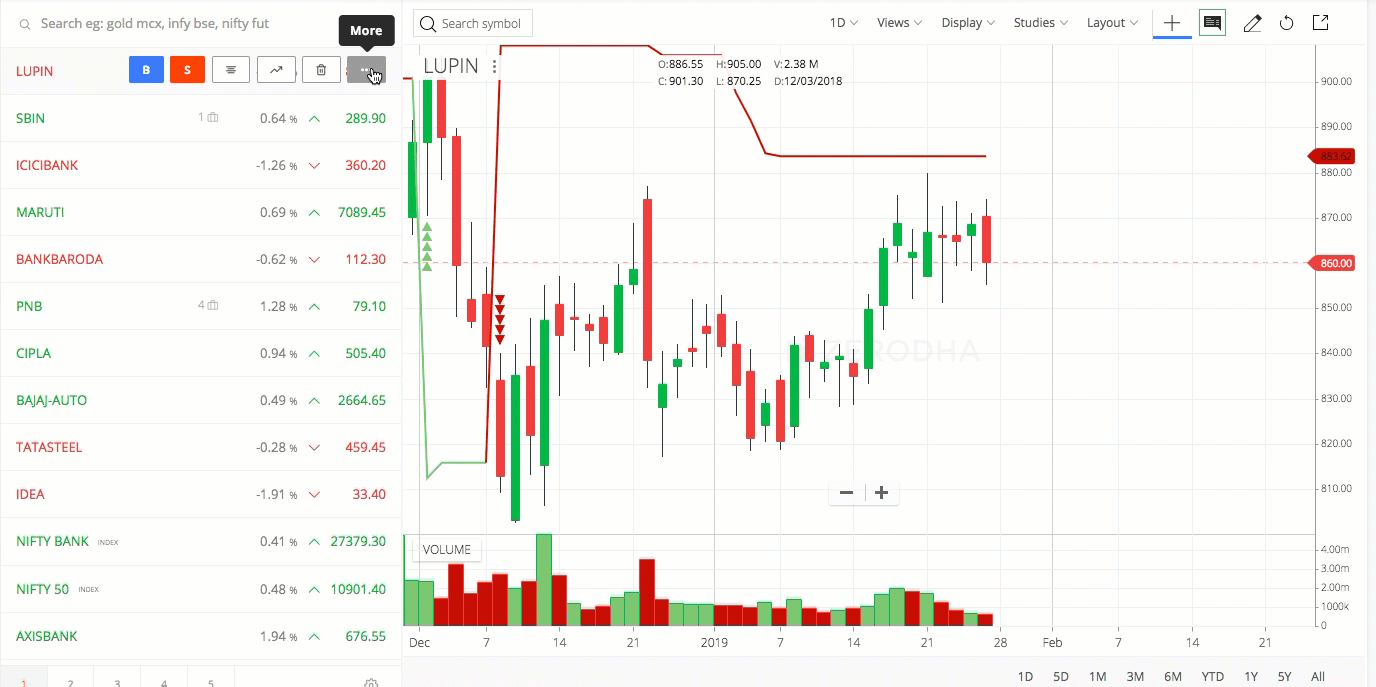 How to use Streak Technicals
Summary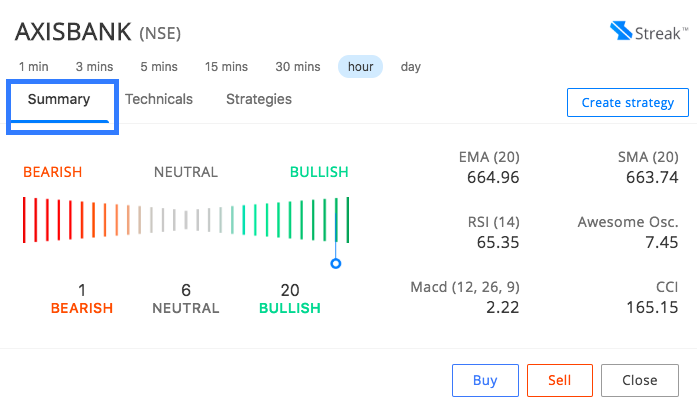 Shows an overall technical view for the security using 25 of the most popular oscillator and moving average indicators. By default, the technical view is based on an hourly time frame, but this can be changed between 1 min to 1 day based on your style of trading.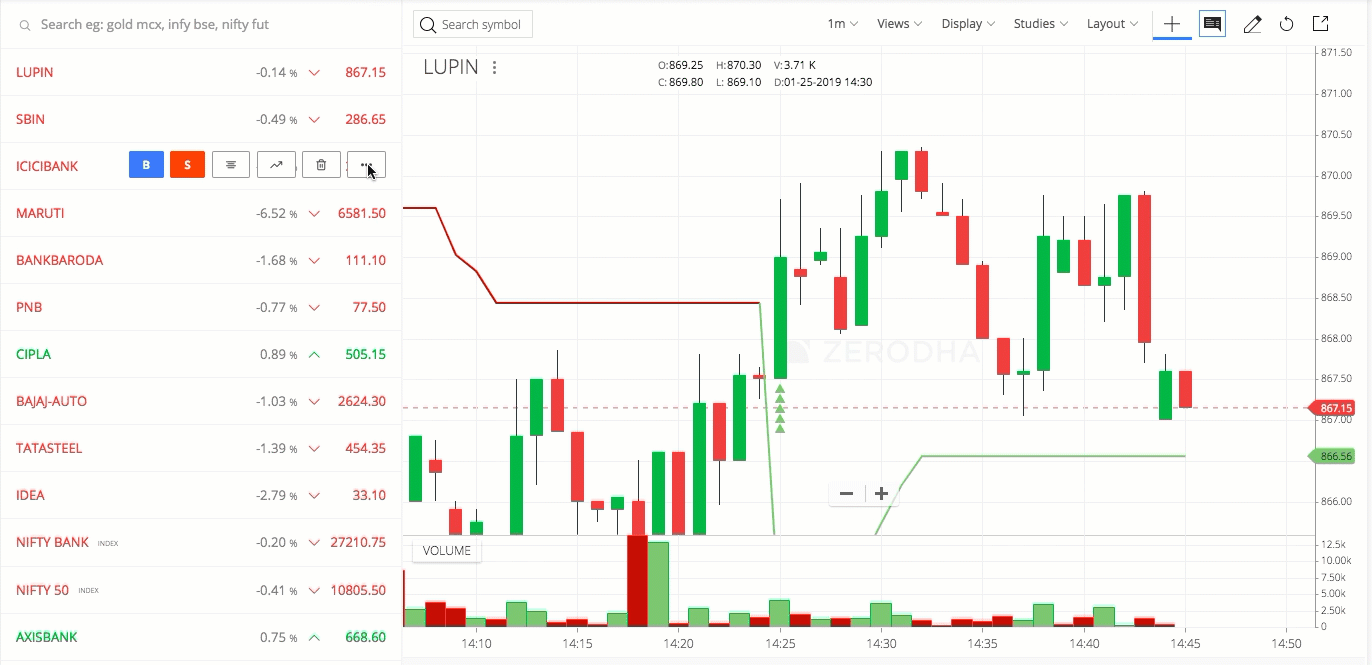 Technicals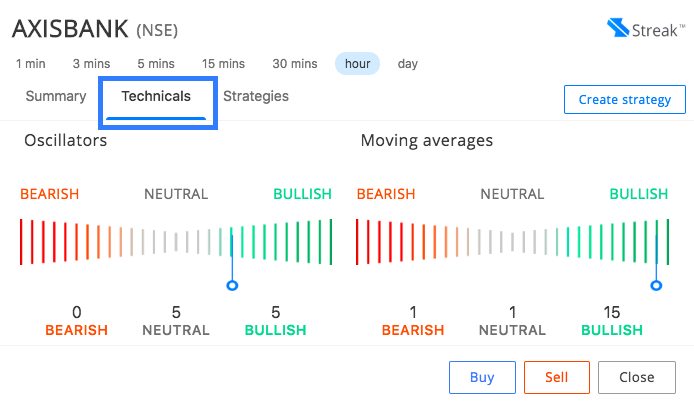 Displays technical views based on average and oscillator indicators separately. Also lists out individual indicator values of all the 25 technical indicators used to form a view. Please note that the indicator values and hence the overall view are both static and not streaming. What this means is that if you have kept the technical view tab open for a while and want to see the latest update, either refresh the page or change time frames.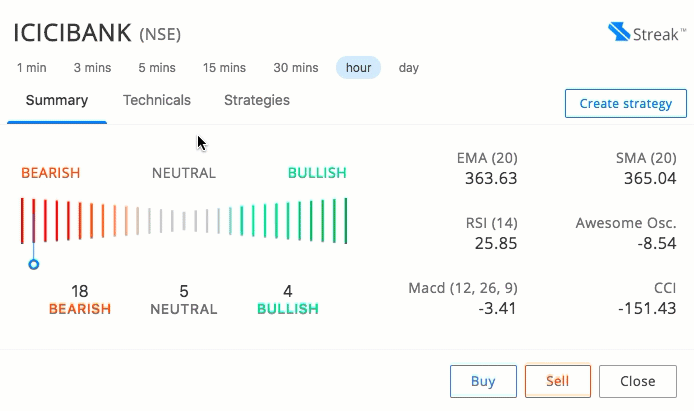 Strategies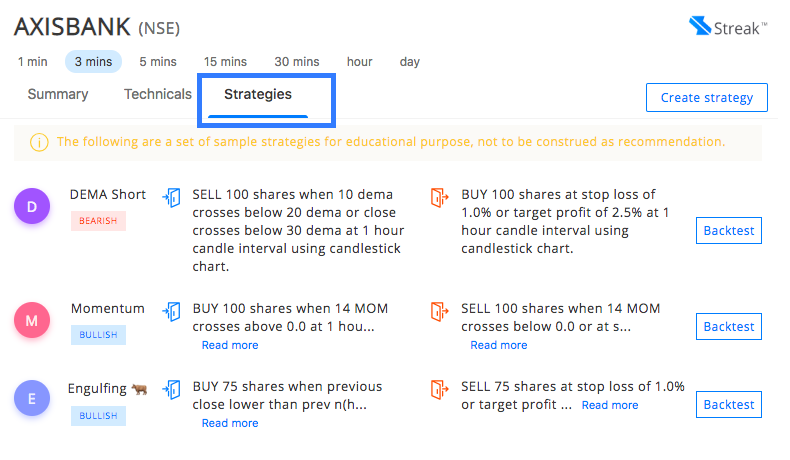 The most powerful aspect of technical analysis is the ability to backtest strategies and select the right ones. With Streak, now even a non-programmer can write, backtest, and deploy strategies to generate an alert to trade when a signal is generated. To help you get started we have listed some popular strategies. Give it a shot and get started trading with discipline.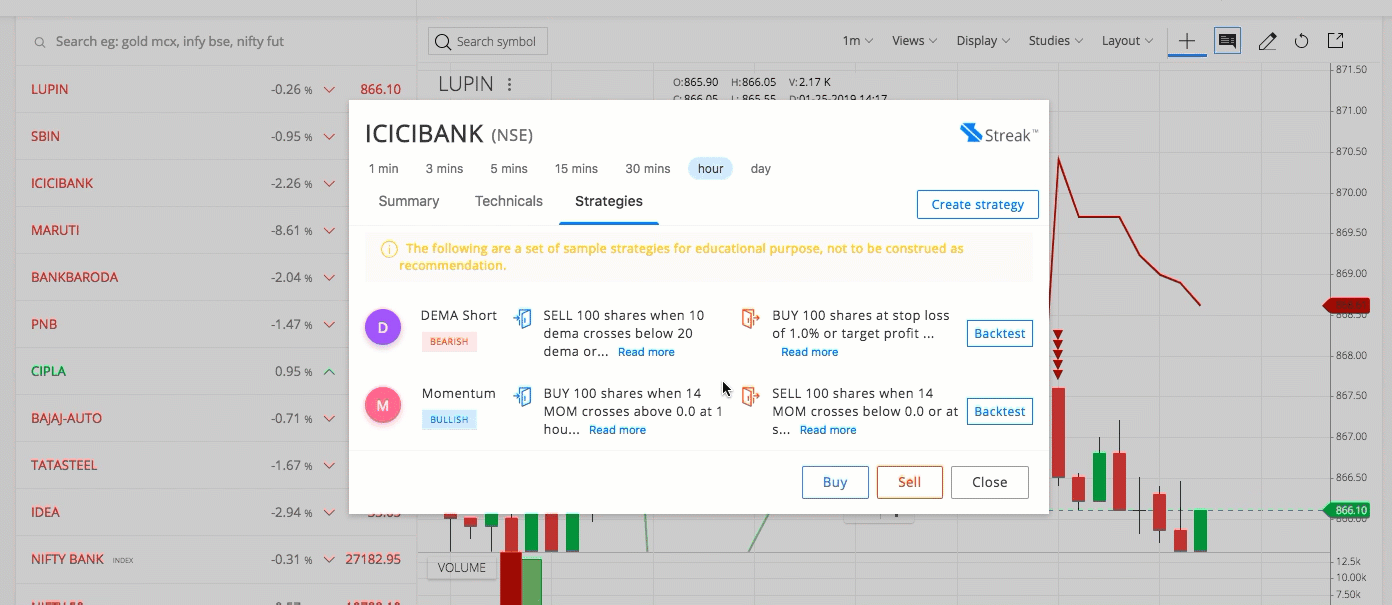 Happy Trading,