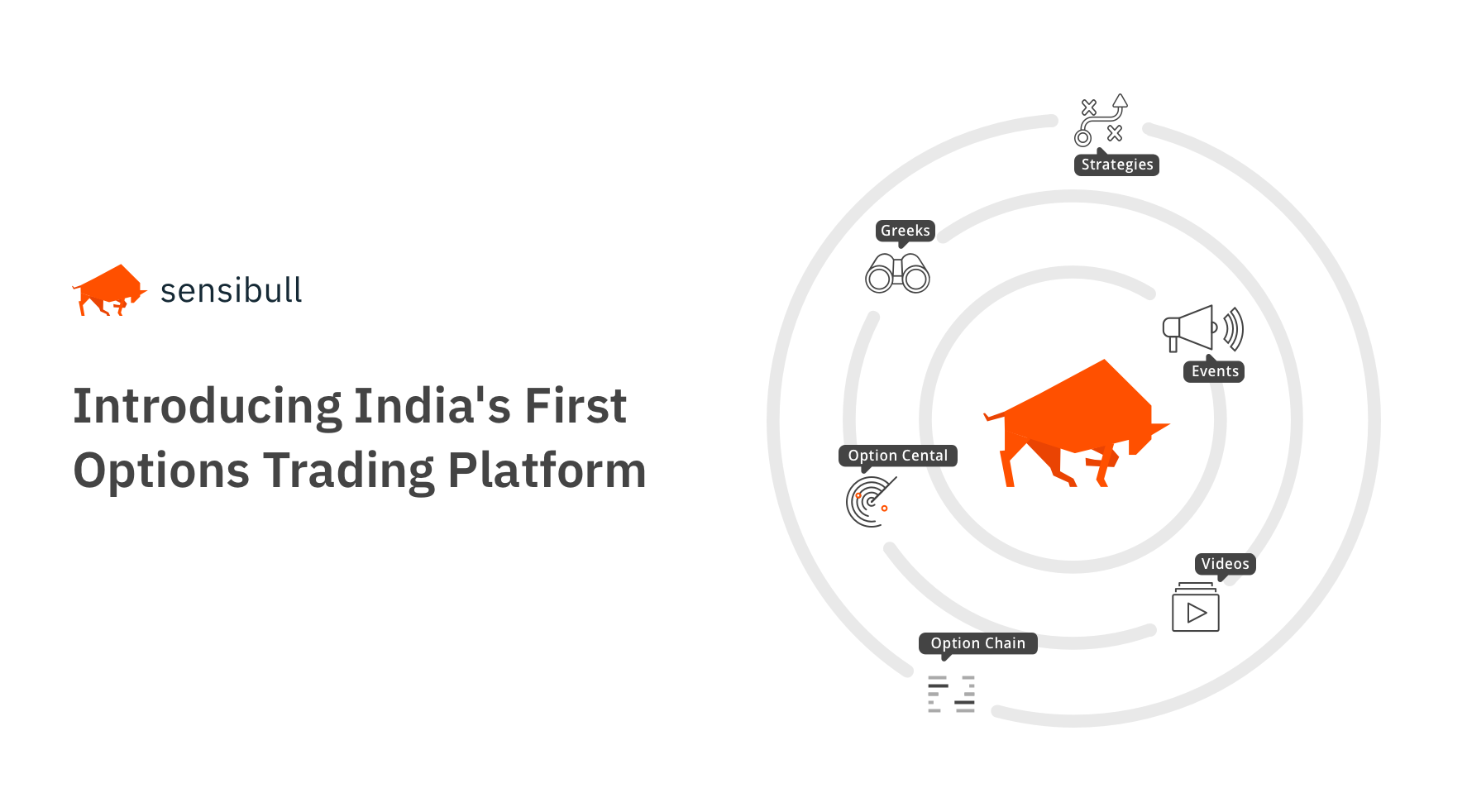 Traders,
Options trading is probably the toughest business to make easy money. Yes, it seems easy, but less than 1% of options traders make any money in the long run. The reason for this is because most people trade options as if it were a lottery ticket. Through the Options module on Varsity, we educate many option traders, but knew that there is a lot more to do to get people to move away from just trading naked option buying of Call/Puts to trading strategies where the odds of winning go up substantially.
Find below a post from Abid, Founder@ Sensibull – startup we have partnered as part of our Rainmatter initiative, India's first options trading platform. The objective is to eventually offer whatever possible to help you stay profitable when trading options and help you stop before losing a lot.
---
Sensibull is India's first options trading platform, offering everything from simplified options trading for new investors to powerful trading tools for the pros. Sensibull aims to make options trading safe, accessible, and most importantly, profitable for all.
Sensibull was founded with the absurdly impossible vision of making the small guy win against the big guy in financial markets. Here's what's in store:
Strategies Engine
If you have a target for the market or a stock, Sensibull tells you the right Option Strategies for your target. This means you can trade options without knowing options, just by knowing the stock and its direction. We will take care of the underlying math for you.
Compare Options
If you are not sure which is the best option, compare them side-by-side under various scenarios.
Single Click Strategies Execution
Execute complex strategies like Spreads, Butterflies, Condors, and so on with a single Click.
Positions with Strategy Tracking and Real-time Greeks
Group your positions as strategies and see real-time P&L and Greeks.
Option Central
The one-stop solution to spot great options trading opportunities. Get IVs, IV percentiles, Events, Volume Breakouts, OI Buildups, PCR etc, all at one place!
Enhanced Option Chain
Easy-to-use and visualise, it gives you the entire OI buildup picture in a glance. It comes with real-time Greeks, built-in events warning, IV Percentile, PCR, etc.
Black Scholes Analyser
Analyse a single leg call or put option side by side, with scenario analysis.
(Not just another) Event Calendar
Sensibull's events calendar focuses on only the most important events, and cuts through the noise. Not just that, it is connected across the site, so that when you take a trade anywhere in the site, it notifies you about the event risk. It tracks macro events, as well as FNO results.
OI Analyser
The most comprehensive, one of a kind, one-stop solution for all your OI Analysis.
The OI App has three parts:
Change in OI with the change in the underlying and time.
OI versus strike
This is an option chain. But not just another option chain. This lets you go back in time and pull out the option chain for any past date. This also helps you easily identify supports and resistances based on the OI build up
OI Change
This tells you the change in OI in a specified time period. So if you want to know how much OI got added in the last three trading sessions, you can do it very easily here.
Education
Free YouTube webinars on all things under Options Trading.
Sensibull Trading on Youtube
Coming Soon
Custom Strategy Builder
Currency Options
Technical Alerts
Mobile App
And more…
Pricing