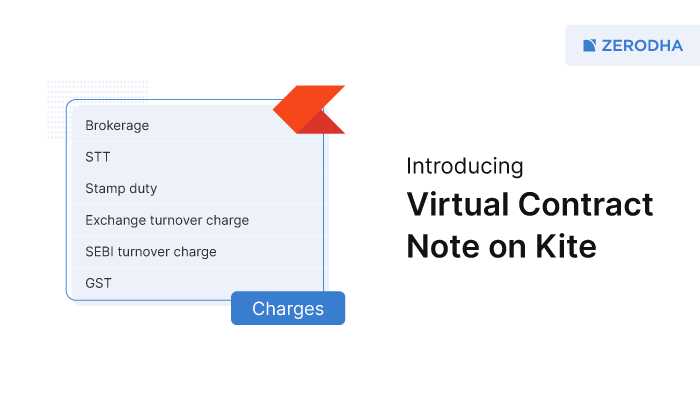 One of the biggest reasons for active traders to lose money is overtrading. And having low brokerage only makes them trade more—something this research paper has explored in detail.
While how much brokerage you pay is limited for each order, other charges like STT, exchange transaction charges, stamp duty, impact costs, etc., are levied as a percentage of the turnover and these can rise exponentially the more you trade.
SEBI had recently mandated all brokers to start displaying charges while placing an order, helping traders and investors get an estimate of the charges they will be paying upfront. While this is helpful for someone placing fewer orders, for someone who trades throughout the day, it isn't, as the charges you see are only for that particular order, while you get to know charges for all orders you place during the day only when you get the contract note at the end of the day. For this set of traders, the best way to give them an estimate of charges is to show the charges for all the orders placed during market hours itself. This is why we're introducing a virtual contract note on Kite showing you charges for all the orders you have placed during the day.
You can check the Virtual contract note in the Orders tab on Kite web and in the Orders > Executed section on the Kite app. This provides the details of brokerage, STT, exchange transaction charges, stamp duty, SEBI turnover charge, and GST for orders placed during the day, along with order-wise charges.
How are charges computed?
Charges are displayed based on trades and not the product type (MIS or CNC). The FIFO (First In, First Out) method is used to determine intraday and delivery trades. Since in equity, the brokerage and STT change based on intraday or delivery trades, the charges displayed can reduce if an existing position is closed, causing a delivery trade to turn into an intraday trade. This doesn't apply to F&O trades since the charges are the same for intraday and overnight trades.
For example:
If you place a buy CNC order for RELIANCE and then a sell MIS order for the same stock, these will be netted off, and charges will be computed as per intraday.
If you later square off the MIS position, both MIS orders will be netted-off against each other, treating them as intraday trade, and the buy CNC order will be delivery trade, and charges will be applicable as per equity delivery.
Computation for all other segments like Equity F&O, Currency F&O, and Commodity F&O remains the same irrespective of it being intraday or overnight trade. You can check all the charges here.
Hopefully, seeing the charges for all the trades during market hours will help the traders from overtrading when things aren't going according to plan.
Also, if you want to take a break from trading, the best way to do it is by enabling the Kill Switch from Console.