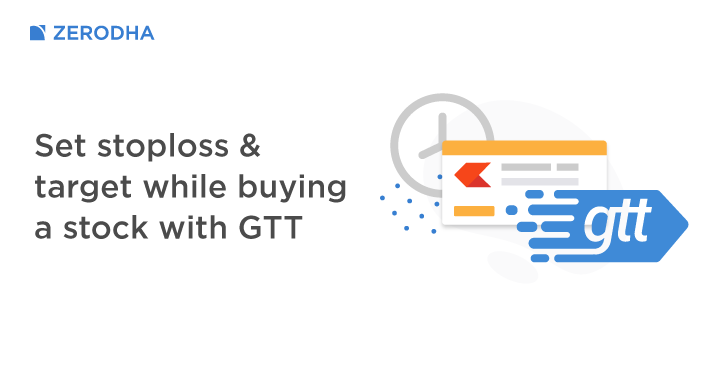 We launched Good Till Triggered (GTT) orders in July this year to help you place long-standing equity delivery orders to set stoploss and target on your holdings, or to set triggers to buy stocks at a certain price in the future. If you aren't already using GTT, check out the intro post.
Many of the 100,000+ clients using GTT have sent us feedback appreciating how GTT has greatly improved their trading and investing experience. However, it is surprising that this is just about 15% of our active equity delivery clients. I believe this is mainly due to what behavioural economists call "status quo bias", an inertia or preference for things to remain the same unless the incentive to change is strong 🙂
Like I have said in the past, our next big goal as a business is to help all our clients trade or invest while building discipline, thus significantly improving the odds of success. Having a stop loss is probably the most important aspect, especially if the idea of buying a stock is with an intent to sell (trading) and not an investment (hold forever).
So now, instead of having to go to your holdings page to place a stoploss or target, you can do it right on the order window when buying a stock. It is currently available on Kite web and will soon be available on mobile.
And yes, GTT for equity delivery is just the start in our push towards helping you trade along with trying to offer the best execution platform in the country.
Happy trading,